STEEM KINDNESS - MONTHLY FINANCIAL REPORTS (January & February)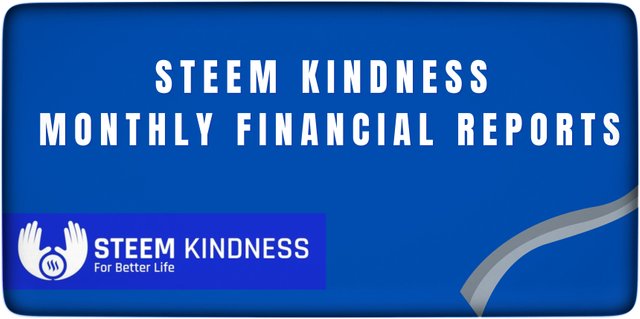 Steem Kindness is committed to seriously realizing financial management that comes from donors. The funds are allocated for community economic empowerment activities and other charitable activities. Steem Kindness has the principle of being transparent and accountable in presenting financial data through monthly reports published by akiun @steemkindness.
This month's financial report covers Steem Kindness income and expenses in January and February 2022.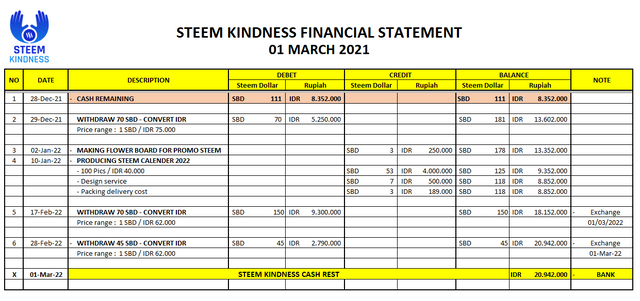 The remaining cash for steem kindness on March 1, 2022 amounted to IDR. 20,942,000,- or 337 SBD.
Price range : 1 SBD / IDR 62.000,-
Thus we submit this monthly financial report. Thank you for the attention and support from the Steemit Team and Donors.
Notes : part of the total revenue in the @steemkindness account is used to power up to strengthen the @steempreneurship community curator account. This distribution is done to make it easier for authors to distribute rewards to beneficiaries. This decision has been agreed which is oriented to the implementation of charitable activities and the development of the steem entrepreneur community at the same time. Hope it's understandable.
Cc : @steemcurator01 | @pennsif
Best regards,
Steem Kindness Team