Inside my multipurpose farm | Construction 🚧 update
Activities going on in my multipurpose farm in my community.
---
It all started with zeal and quest for self improvement. And over the years, I've witnessed growth, improvement, and great success with my career and life adventures.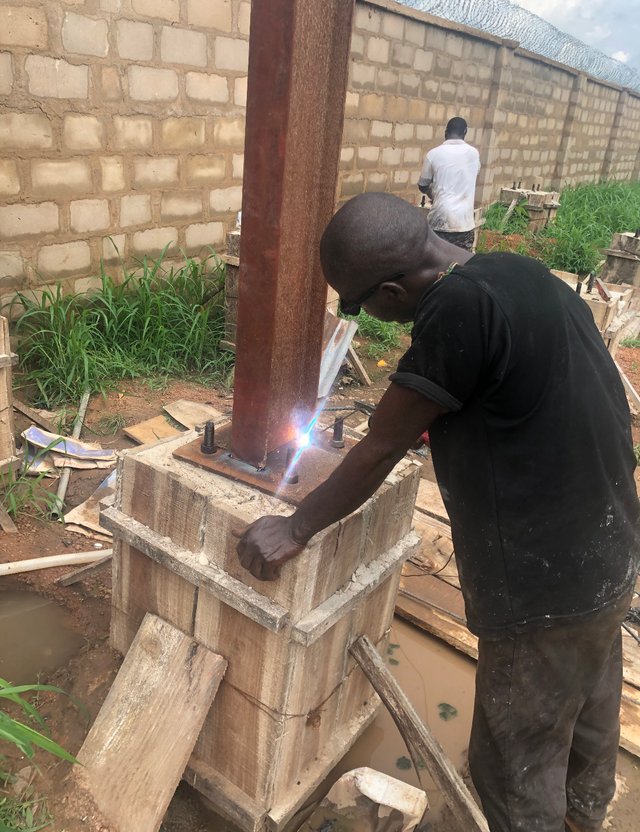 Welcome to Max's BCH powered multipurpose farm in the West African region. Around March 2022, I started working and constructing my farm after the outlined plan. It starts gradually sometime in 2001 but intensified after launching a successful flipstarter in which Bitcoin Cash community selflessly supported my dreams and aspirations on adding value to life.
You can read more about the launch 🚀 of my flipstarter and how it went with link below:
Note that clicking on the link below will take you out from this article. You may use the link later.
https://read.cash/@Maxdevalue.BCH/introducing-bch-multipurpose-farm-please-support-my-flipstarter-campaign-c2e9d481
It's my pleasure to share some updates on how things are unfolding inside the farm.
Water overhead tank under construction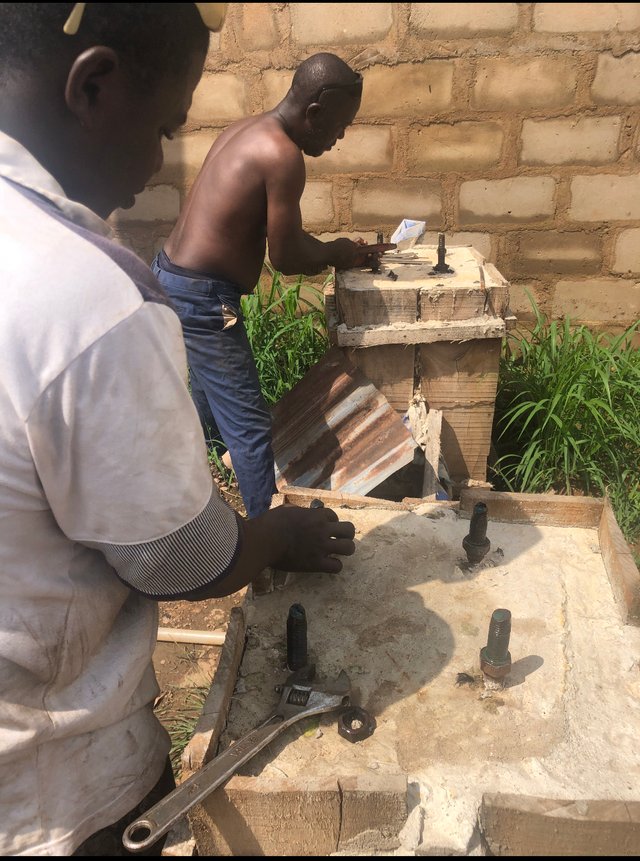 Water is essential to farming and agricultural activities, therefore it becomes necessary that we setup a permanent irrigation system that can sustain the farm for its water needs.
This plan was fully outlined in my initial plan as I described on the flipstarter campaign, but along the line, we discovered a sustainable water supply through a bore well system. It looks like the lines are falling in pleasant places, and I'm taking the opportunity right away.
We're currently building a reservoir system that can accommodate up 36,000 gallons of water; enough for our seedlings, livestock, fishes, and vegetables.
As of today being 20/05/2022, the contractors in charge of the water scheme are working very hard to deliver their job. It's a job that is expected to take few weeks to accomplish.
Alternative electric supply for contractors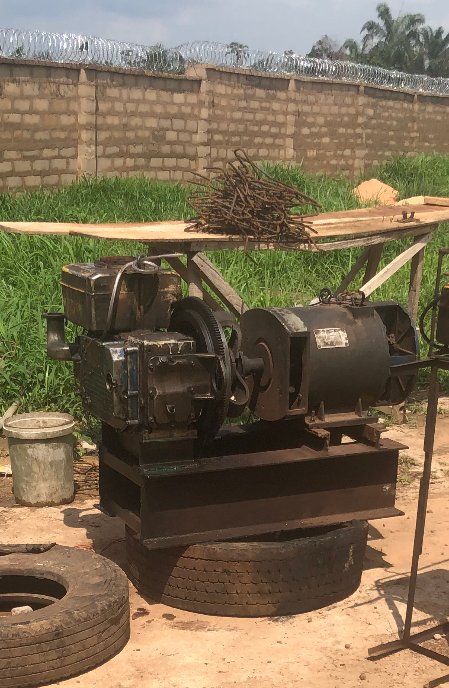 These are not 1099 contractors, therefore we supplied them with most of the materials and equipments needed for their work, some of these equipments and materials includes alternative electricity ⚡️ for their wielding work. There're merchants that does the business of hiring and leasing out equipments as this. They charge daily for using their equipments.
Other materials I supplied to these men working on overhead reservoir tank stand includes steels, gas ⛽️ and electrodes.
Max farm is currently a place for assorted skill display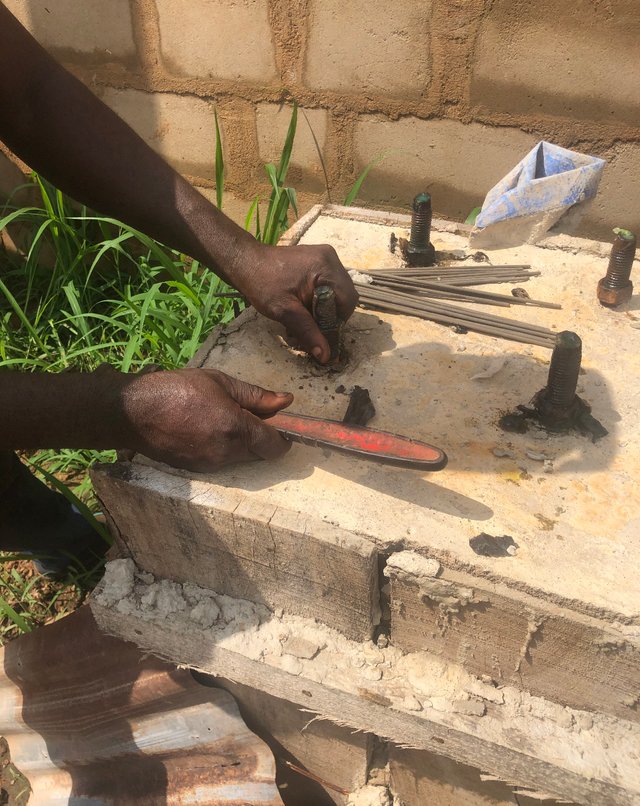 I'm thrilled to see other entrepreneurs with special skills displaying their skills as we build Max's Bitcoin Cash powered multipurpose farm. My must interested objective now is to let some of these fellow young entrepreneurs to see through the efficacy of building on Bitcoin Cash. I really struggled trying to convince them to render their services accepting Bitcoin Cash.
I'm looking forward for a local community that will soon begin to utilize Bitcoin Cash without changing it first to Usdt, usd, naira and so on. I don't know how long it'll take for people to see the convenience in transacting directly with Bitcoin Cash. I'm optimistic that it'll work good for my community as my farm produce will be available for them to purchase with Bitcoin Cash.
Poles and being connected and interconnected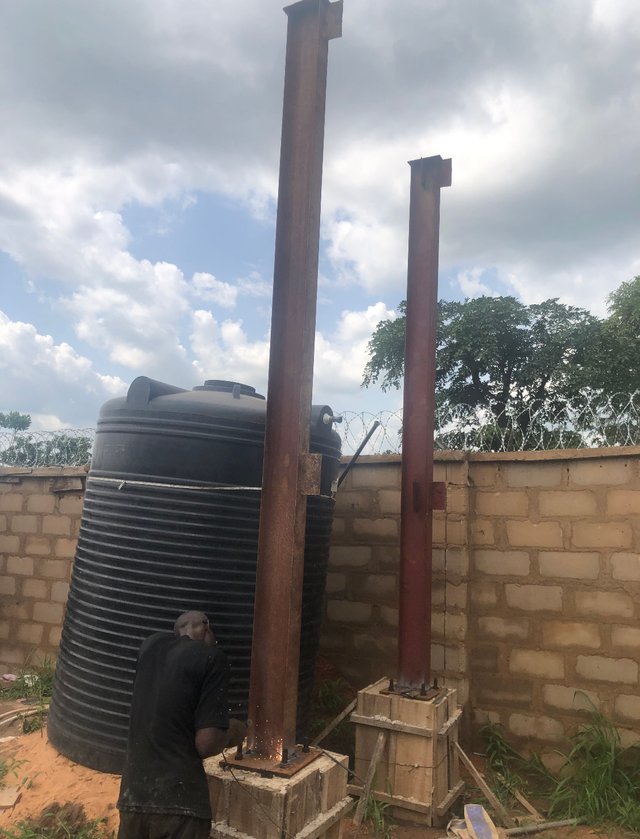 In my upcoming article, I'll get current pictures and videos on the progress of the water department as it's happening right now in Max's BCH multipurpose farm.
Expect to see this plastic tank and others alike mounted on too of the overhead steel stand in non distant time.
We also expect the plumbing 🪠 team to start their own work immediately the tanks are mounted. Currently, the bore well that has water in it is completed and ready.
Hope to have you here again soon for a fresh update from Max's multipurpose farm.