Steemit Engagement Challenge III - WILD WINGS Review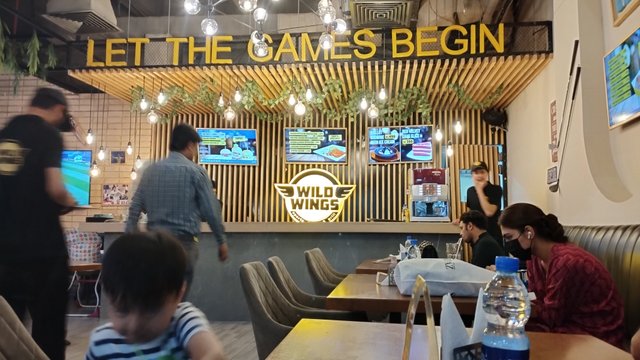 ---
Hello Steem Entrepreneurs!
Last week was like a whirlwind. It began with Eid-ul-Fitr and ended with a weekend trip to Islamabad. It was a much-needed break from Steemit but I couldn't completely ignore it due to this ongoing challenge. I tried to catch up with reviewing posts the whole week. The good thing was that the weekend trip was full of different food experiences.
I am crazy about different cuisines, unique culinary skills, and flavors. For this article, I chose to review what I experienced today.

Wild Wings
I have found my new favorite place in the food court of Centaurus Mall, Wild Wings. It's a sports lounge and a restaurant. The house is said to be full during football matches as many people gather their to watch and enjoy the meal.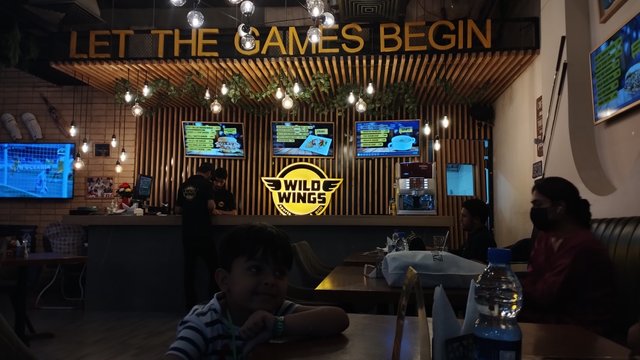 They have several other branches all over the city but I have visited only one. The one I'm talking about is on the 4th floor right next to the Fun City.
It's kind of a meetup point for me and my family. Whenever we go shopping in that mall, my husband takes the kids to the Fun City and I go on a shopping spree. When we are done or get tired then we meet at Wild Wings, feed our growling stomachs, and go back home.
Today, while waiting for my usual order in that restaurant, I saw this contest on Steemit and thought why not review Wild Wings.
Allow me to share my thoughts....

Food
---
As the name says, they have variety of wings. You should definitely try this place if you are a wing-lover. Having said that wings are not their only specialty. They offer burgers, salads, steaks, fries, soups and much more. Check their website for the detailed menu.
I usually order Loaded Chicken Philly Fries for my appetizer. However, this is quite heavy for a starter dish. Therefore, instead of ordering something from the main course, I order another appetizer which is usually Caesar Salad.
I know, I am weird. I don't eat Salads because I'm conscious about weight or keen on healthy diet. I just eat anything that tastes good, like I combined a salad and cheesy fries together here.
My husband ordered Spicy Bites Bowl. His only focus is on main courses, whereas I have to try bits and pieces of everything.
Let's get into the details of the dishes we tried...
---
Loaded Chicken Philly Fries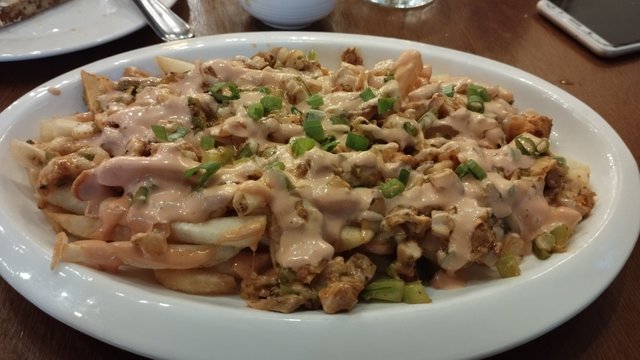 These are French Fries topped with chicken Philly steak, cheese, green onions, and Wild Wings special sauce.
These fries are the perfect blend of crispiness, meatiness, creaminess, and jam-packed with flavors.
---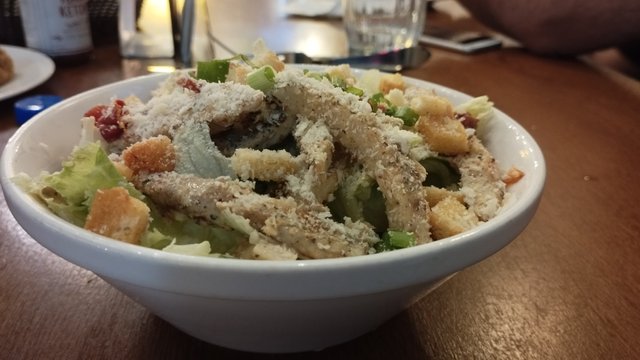 This doesn't need any explanation but I would like to mention that Wild Wings make one of the best Caesar Salad in Pakistan.
---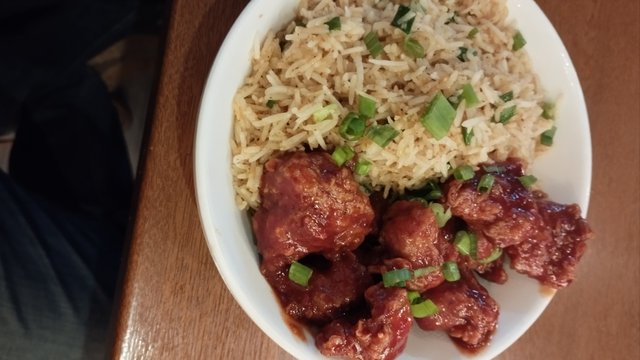 This is actually bowl of Wild Wings with the restaurant's signature sauce and Cajun rice. I didn't check it personally. According to my husband, it was very spicy and he didn't say anything more or anything less.
You have got to try it if you are a spice- fanatic.
---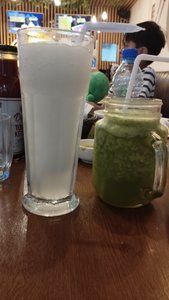 They had a large menu for drinks consisting of
smoothies
sodas
coffee
tea
The only thing that helps us down a spicy meal is Coke or a Lemon-Mint drink. Therefore, we ordered Fizzy Lemonade and Mint Margarita.. The drinks were so refreshing and cold and were a perfect end to the scrumptious meal.

Ambiance
Being a mommy, I prefer less formal places to have dinner or lunch with kids. Wild Wings has the perfect welcoming environment. The space is filled with tranquility. I don't know how does it look, during match days as I have visited on quiet days only.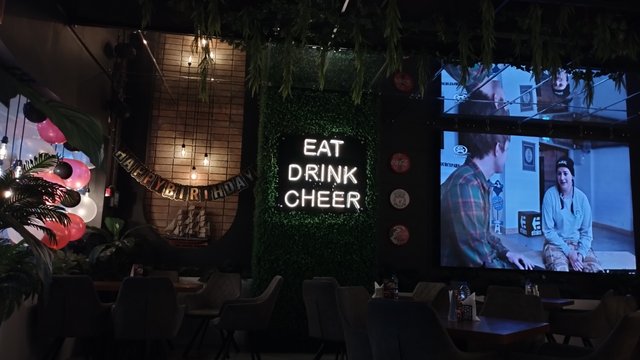 The interior is amazing. I take special notice of furniture, it should look pleasing and be comfortable at the same time and it were both. The restaurant gives a sporty look overall as it's a sport lounge.
There are LEDs mounted on walls for displaying matches and there was a football table as well for game which completes the sport-feels.

Service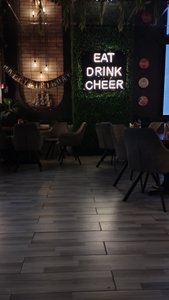 I cannot rave enough about their excellent service.
The staff is extremely polite and welcoming.
Food is always served on time.
My toddler was trying to break free from the restaurant but the staff was kind and sensitive enough that they handled my child while I ate peacefully. What more parents could ask for than having someone babysit their kids and let them enjoy the meal. Ha ha

Value for Money
---
If I compare the rates and quality of food to other eateries then I think they are quite reasonable. Wild Wings provide quality food, amicable ambiance, great service and generous servings.
Here's the complete list of items that we ordered and their price in STEEM and PKR.
| Item | Rate in PKR | Quantity | Amount in PKR | Amount in STEEM |
| --- | --- | --- | --- | --- |
| Loaded Chicken Philly Fries | 749 | 1 | 749 | 10.7 |
| Grilled Chicken Caesar Salad | 649 | 1 | 649 | 9.2 |
| Spicy Bites Bowl | 899 | 1 | 899 | 12.8 |
| Mint Margarita | 399 | 1 | 399 | 5.7 |
| Fizzy Lemonade | 299 | 1 | 299 | 4.2 |
| Total | - | - | 2995 | 42.6 |
Note: This doesn't include the additional 17% tax that we paid.

Overall Review
| Rating | ⭐️⭐️⭐️⭐️ |
| --- | --- |
| Food | 4.5 |
| Ambience | 5 |
| Service | 5 |
| Value for Money | 4 |

Location : https://w3w.co/icicles.promising.workouts
Official Website : https://wildwingspk.com/?v=a7be1bf8ea66
Note: I captured all pictures solely for this publication with my Redmi Note 11.

Hope this review was helpful.
I invite @pixie.dust, @nadiaturrina and @ngoenyi to take part in this challenge.