Incredible India March Monthly Contest #03|My Basic Food Recipe// Moi-moi.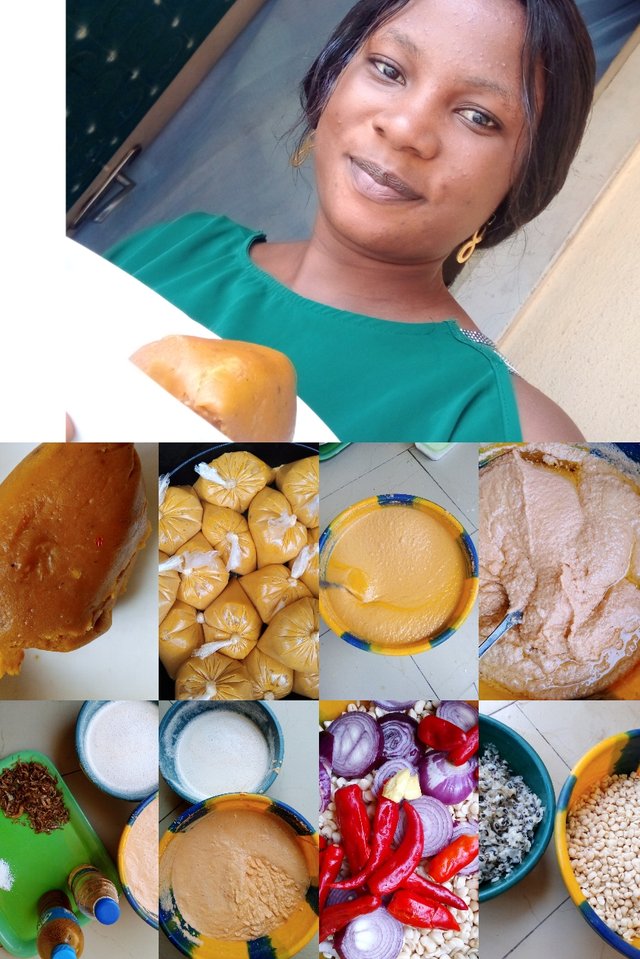 Hello amazing friends of the world, I am very happy to show my participation at this moment in the incredible Indian community, I want to sincerely appreciate the community for their hard work and also a special thanks to the contest organizer
@meraindia
for such a wonderful, educative and lively contest topic which would help we the steemians to know the staple foods of different countries.
Staple foods: are simply foods that are been consumed by a particular set of people. Staple foods are foods that are constantly eaten by people of a particular country whereby, they don't get tired of eating that particular food which is the staple food. Staple foods are foods that are been cooked on every occasion be it a funeral, wedding or naming ceremony, etc. I am very glad to showcase my country's staple food so keep reading.
What is the name of the main staple food of your country?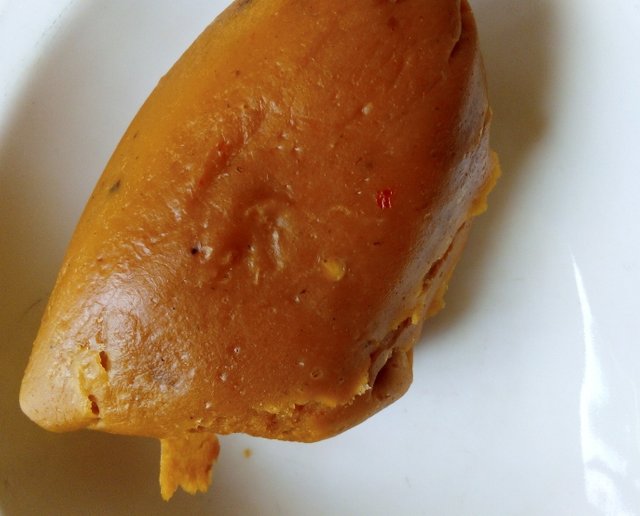 Moi-Moi is one of my country's staple food, in fact in my country Nigeria, we have the top there staple food which is Rice, Moi-moi, and Yam follow by others but the favorite staple food among them all is Moi-Moi. Moi-moi is a food made with beans and beans belong to an important class of food which is protein, moi-moi is a food that builds the body, most often, some people replace Moi-Moi with meat because it has the same nutritional value.
Share the recipe and the nutritional value that the food carries.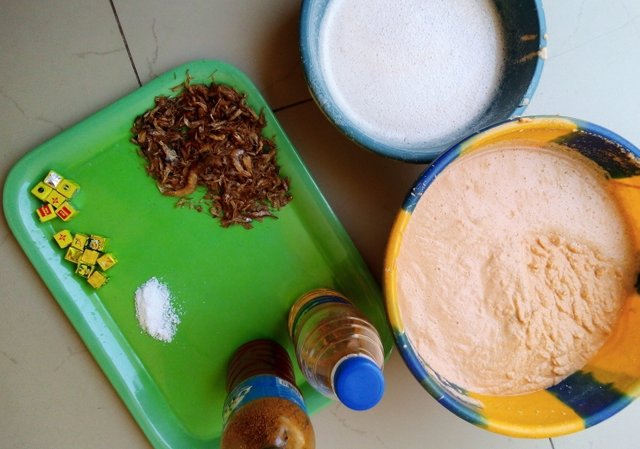 Below, is the simple recipe for Moi-Moi preparation.
Beans
Maggi/ seasoning cubes
Salt
Pepper
Vegetable oil
Crayfish
Onion
Ginger
Palm oil.
The nutritional value of moi-moi is Protein and protein is one of the classification of food that builds the body and make us grow.
Step 1.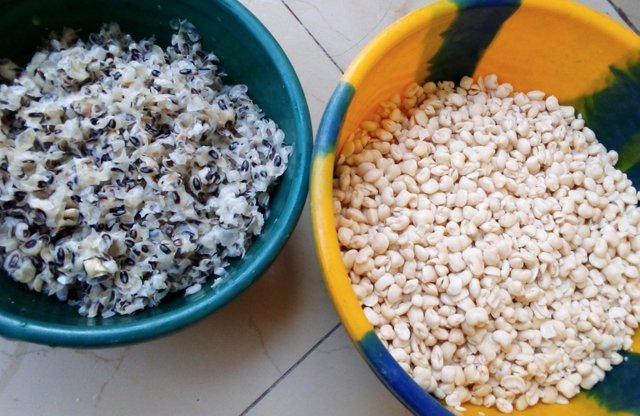 Wash the beans to separate the back peels.
Step 2.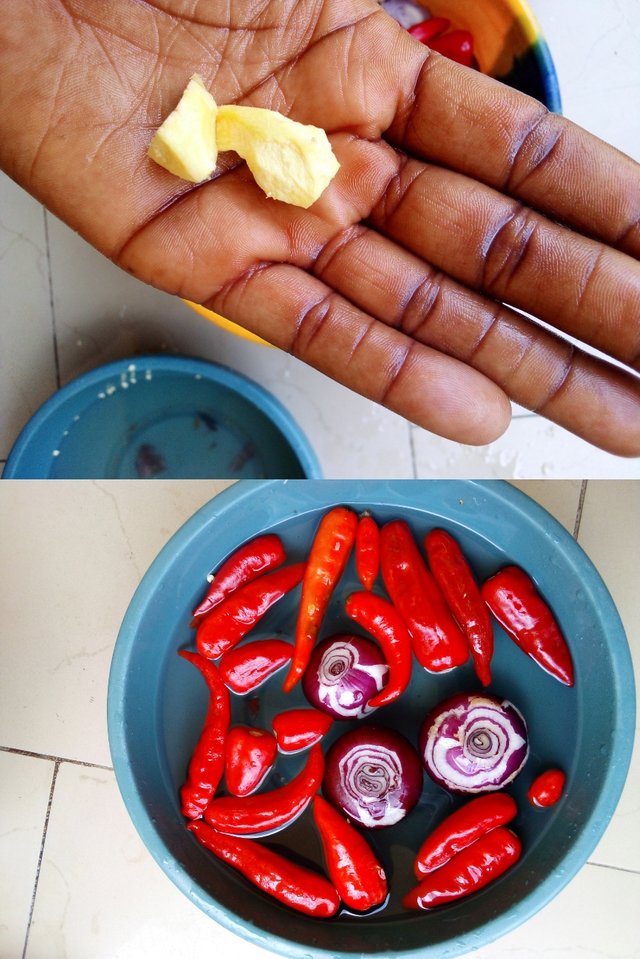 Wash the pepper, onion, and ginger.
Step 3.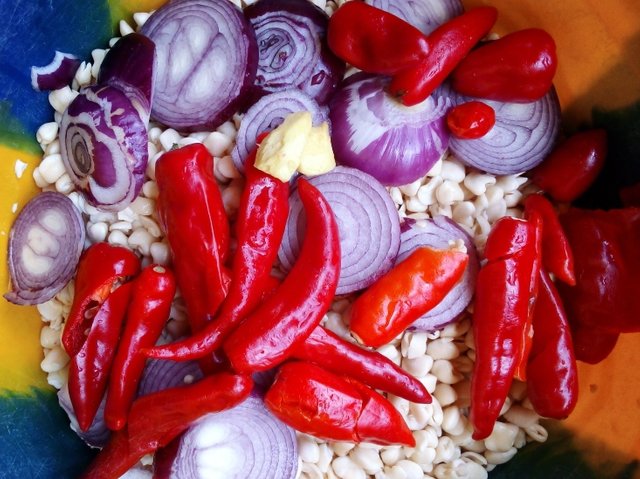 At this point, we will put the well-washed pepper, onion, and ginger together with the beans to be taken for grinding.
Step 4.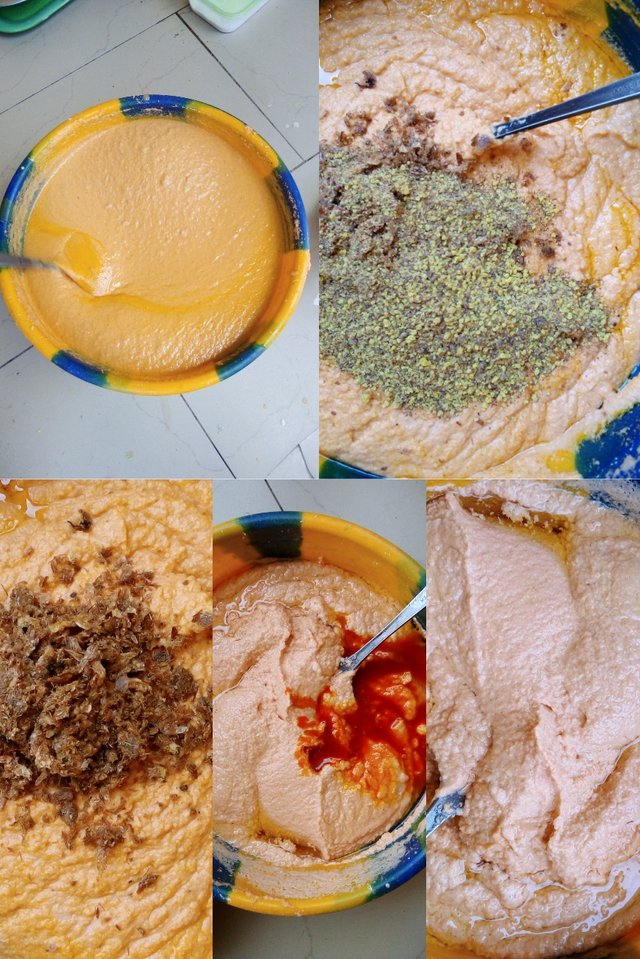 Ground from the engine, and at this point I added seasoning cubes, palm oil, crayfish, salt, vegetable oil and stir very well to mix after which I added a little warm water to make it less thick.
Step 5.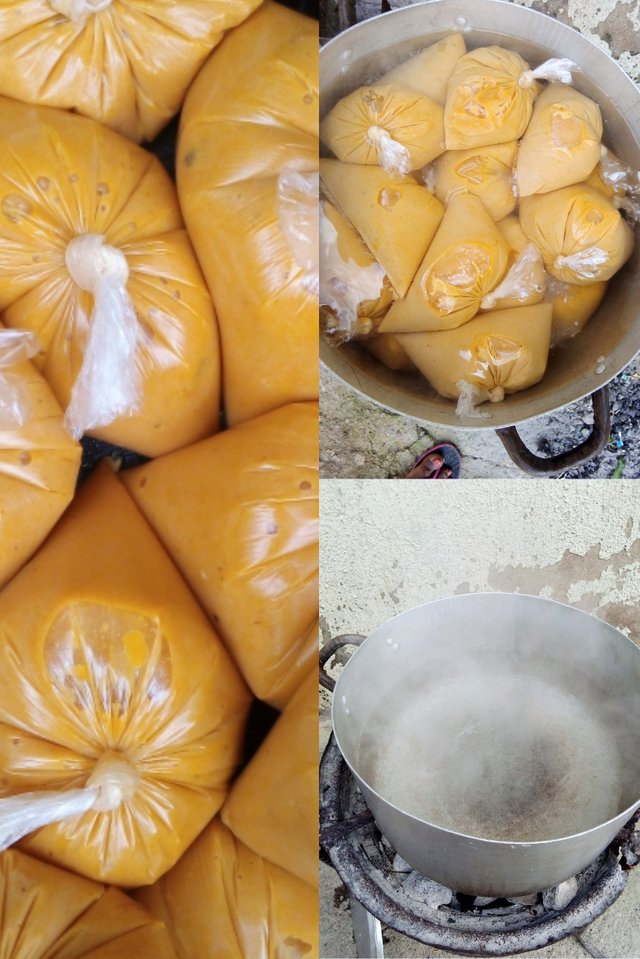 Tie in leather to be cooked as the water boils.
Step 6.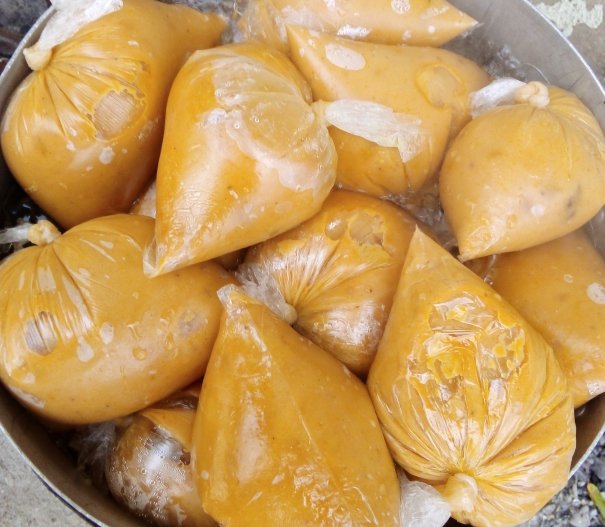 Now cooked
Why did your country choose the food as a staple food?
I grew up and saw my people consuming Moi-Moi like never before despite the long process of preparation. With my little research, my country chooses or has Moi-Moi as a staple food because our land is fertile for beans production, especially in the northern part of Nigeria where I live currently.
Because of the availability of beans in my part of the world, the consumption also become very high because of how available it is, my father doesn't farm beans to be sold no! he stores them to make sure we have more than enough to eat in the next seasons.
Thanks and I love you all...