Psychology advice to parents ... Avoid these lapses so that your children can grow up mentally and psychologically properly
Parents are keen to raise their children in a healthy and healthy way as possible, but there are still some educational mistakes that they may commit unintentionally and affect the upbringing of their children.
The influence of education is not limited to childhood, but extends throughout life. Just as the proper upbringing of a child affects his future positively, the existence of mistakes in raising children has a negative impact on their future life.
Nevertheless, the pressures of life and the many tasks required of parents expose them in one way or another to making mistakes without even realizing it.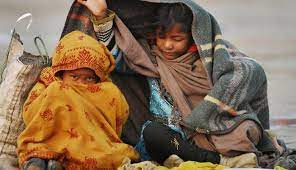 Modern education with the help of the Internet
Yana Al-Shell is one of a growing number of mothers of the new generation who are using technology and social networking sites to help them raise and care for their children, as she is from a generation accustomed to routinely extract information from the Internet in their daily life, and rely on smart devices to understand more about the nature of raising children. And ways of feeding them and how to deal with various behaviors.
Thus, the famous search engine "Google" (Google) has become an important source for her to deal with the educational problems she faces in raising her twin daughters, as well as gaining experiences and experiences about the ways parents deal with their children.
She is keen to follow the groups of experts in the proper education of the child on Facebook, to acquire the skills that help her to raise her two daughters properly, and to understand and respond to their psychological and emotional needs, especially since modern education is different from raising parents and grandparents, she says.
She added that she resorted to her mother a lot when her two daughters were in the breastfeeding period to learn how to deal with them and feed them, as she is fully aware that her mother has raised her well and her brother, but she believes that relying on expert opinions is very important in the current era, as she aspires to raise her two daughters in a better way than before. Before, there are countless ways and resources available on the Internet that may help all parents to participate actively in raising their young, understand their needs more and initiate them properly.
Al-Shell ends her interview with Al-Jazeera Net, confirming that she did not fail to raise her two daughters, and that she made enough effort to improve their psyche and personality for the better.
The impact of permanent quarrel on children
The young father, Ahmed Shihab, says that the upbringing and education of children is a difficult and stressful task, and with regret any failure or mistake committed results in misfits and unhappy children as well.
Shihab shows that the many responsibilities to meet the needs of the family lead us in many times to forget to show love to the young child who is waiting with longing and eagerness for the love of his parents, as they are the most important thing for him.
1- Waiting for the child to reach a certain age to guide him because the parents think that the child is still "young or does not understand."
A child, regardless of his age, learns through his own tools that he develops with his physical, cognitive and psychological development. The earlier health education techniques are used, the more help the child develop his skills as he grows.
2- The belief that the child at a certain age has become aware of the desired behavior.
We think that he himself knows the desired behavior and is expected to perform, such as if he is 5 years old and when he eats his clothes and the place around him gets dirty, and his family reprimands him with harsh words such as "I became old and did not know how to eat."
When we are late in teaching the child the correct way of eating and delay in allowing him to eat by himself, we cannot expect that he knows how he should eat and what obstacles contribute to his dirty clothes and the place. We have to direct the child to the behavior that we want to modify, such as giving the child a suitable spoon for his mouth, directing him to reduce the amount of food in the spoon, and eating calmly. Distracting influences such as toys, electronic devices, and television should be removed while eating. We have to remember that the child learns with his guidance.
3- Sharing the disturbing behaviors of the child, whether in front of him or secretly.
We need people we trust to give us advice in areas that interest us. But it is important that we find trustworthy people, as their role is only to guide us, not to interfere in the child's affairs. As for the impact of the participation of others in raising the child in light of the pressures we are experiencing as a result of not knowing how to deal with him, it makes him feel that it is a burden and an unwanted one and not worthy of their love.
4- Comparing the development of his skills with other children his age.
This misstep robs parents of the opportunity to enjoy the child's skills, and work to enhance them and strengthen other skills, so the child feels that he is helpless and cannot do anything, and that the other is better than him, which is reflected in his daily, school and social performance. He does not trust himself and his abilities.
Parents must train him and appreciate his skills, no matter how simple, encourage him and make him feel that they are proud of him, and help him by strengthening other skills, and this enhances his psychological energy, otherwise it will negatively affect his abilities and capabilities.
He explains that no home is free from problems and conflicts, the pressures of life and the countless responsibilities on the shoulders of husbands make them in a state of constant tension, and often translates into outbursts of anger and quarrels between the spouses, which made his son negatively affected, as his personality changed, so he became more sensitive and isolated and did not understand The reality around him is good, and this is what prompted them to avoid quarrels in front of him as much as possible.
Parents' mistakes during raising a child
Mental health specialist Rayan Al-Badawi Al-Najjar reviews to Al-Jazeera Net the most prominent mistakes that parents make while raising their children without realizing this, in addition to a set of tips to achieve what parents wish for their child to develop psychologically and mentally properly. Among these lapses:
#5- Carry out his needs in place of him.
Under the pretext that he is young and that his skills are not enough, we help him in the simplest matters, such as getting dressed, doing his homework, and going to the toilet. He always asks his family and even his relatives to do his own affairs, no matter how simple, because he has become a believer that he cannot.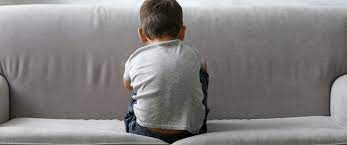 6- Changing behavior by threatening to deprive him.
Such as threatening the mother to leave the house, praying for him or herself, or saying "I will die because of your actions" or "You will clot me (you will have a stroke)" etc.
It is normal for parents to be upset about some of their children's behaviors, but the disturbing behavior remains, not the child. The child must be told that we did not like his behavior, and we explain to him why, and whether it is a new behavior, he must know who he learned to direct him better, while leaving space for the child to think about a better behavior before sharing the solutions.
The child must also be asked about the specific reason for performing this behavior, which helps the parents to know the things that the child cannot manage. With regard to supplication for the child or the soul, it is harmful to the child, especially if something bad happens to him or his family, and he feels guilty.
7. Fulfill all the child's requests.
This may happen for reasons including: a lonely child, or a small house, or a virgin child, or the loved one of his parents and parents, to silence him because he has always fulfilled his desires.
In fact, from its earliest months, babies face challenges in dealing with feelings that bother them. With the good deal of parents with his feelings, the child begins to learn to understand his feelings and how to deal with them.
Special thanks to
@booming01
@booming02
@booming03
@booming04
Because your support for us is the key for me to continue developing and continuing forward