Raw Vegan Squares with Poppy Seed Filling
Hello guys!
Who's in the mood for a healthy dessert? Everytime I'm in the mood, I make healthy snacks for my family! Sometimes they are sweety, otherwise salty, but always healthy! I don't like spending the little time I have making unhealthy foods. I like cakes and bakery and stuff and I always enjoy one small piece when I get the chance. But in my house I don't make them and I don't serve them to my guests. Anyways, I encourage everyone to try healthy alternatives cause trust me, they are so manyyyyy!
This dessert is so simple, making the squares's 'dough' and the poppy feeling in no time!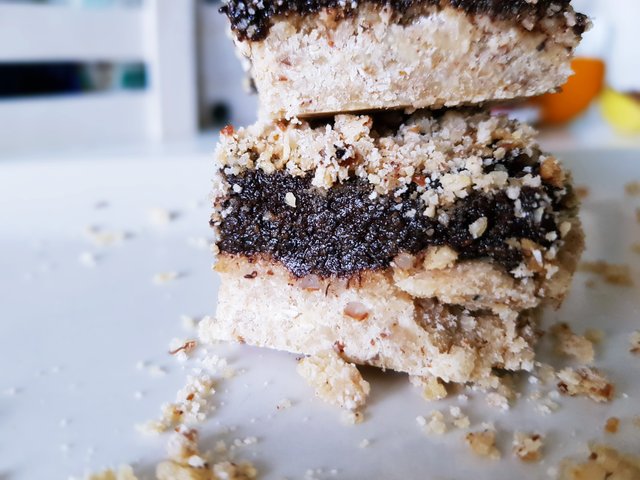 Here is the recipe:
INGREDIENTS
Filling Ingredients:
100 g poppy seeds
2oo ml vegan milk ( I used rice milk)
1/3 cup no sugar plum paste (it is very common here) or no sugar plum jam
orange peel 
1 Tbsp maple syrup or (honey for non-vegans)
Dough Ingredients:
1 cup oats
1/4 cup coconut flour
1/4 cup almonds
one pinch of cinnamon
1 Tbsp honey or maple (or any sweetener)
1 big Tbsp coconut butter
orange zest (1-2 tbsp) you'll see how much is needed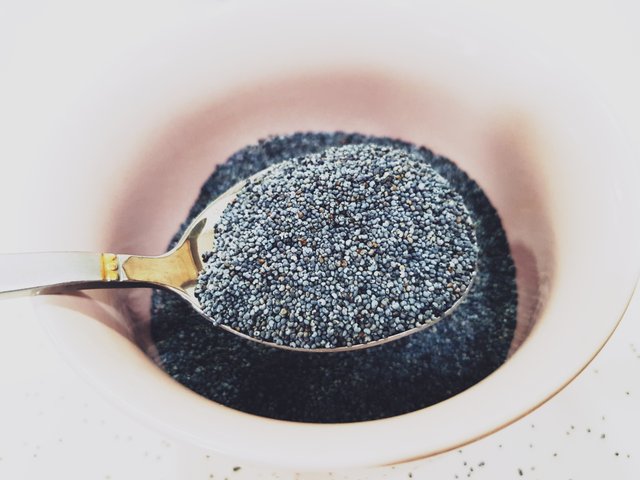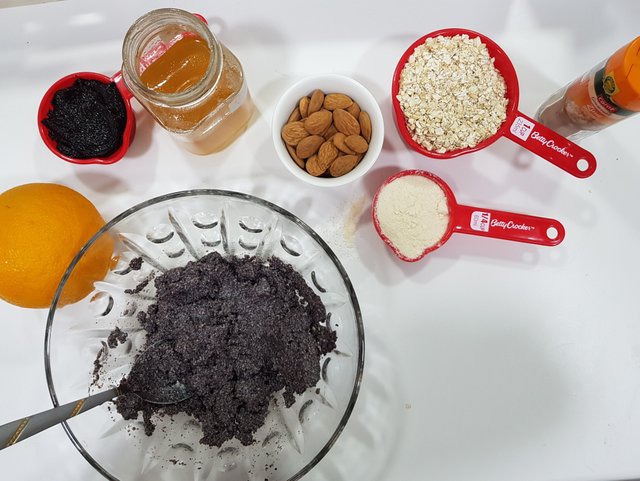 INSTRUCTIONS
1. First, put poppy seeds in your blender ( I have a Vitamix blender that is suitable for making powders and flour, called 'dry' recipient) or use a food processor to ground the poppy seeds, just a bit.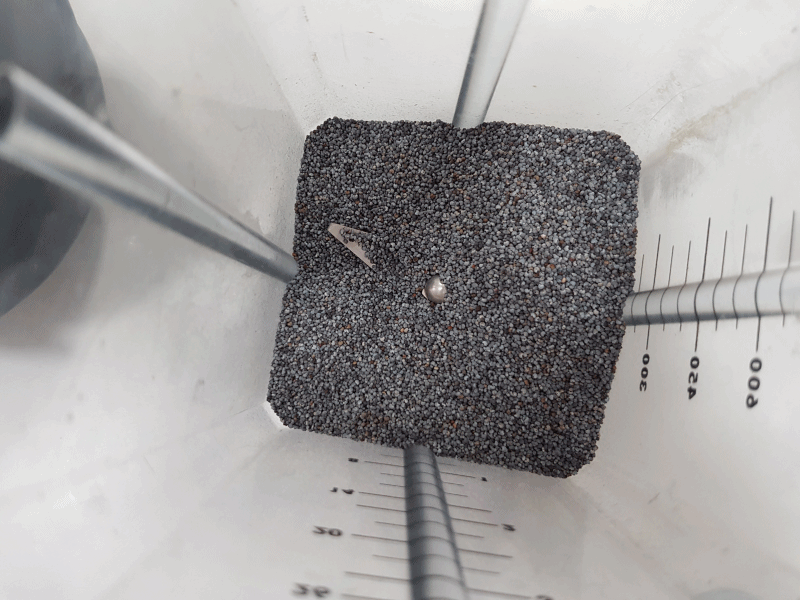 2. In a pot, add the milk and the seeds, waiting for it to boil. Put the heat on minimum and stir occasionally for 5 minutes or so.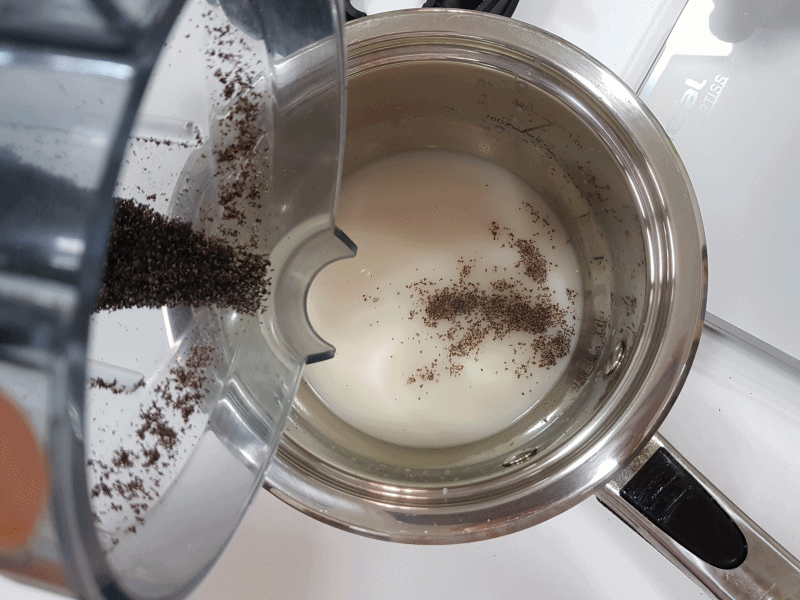 3.  Pour the mixture of milk and poppy seeds in a bowl of glass (or whatever), add orange peel, plum paste and mix well.
4.  In the same food processor, add oats and almonds and roughly chop them until they are really crumbly.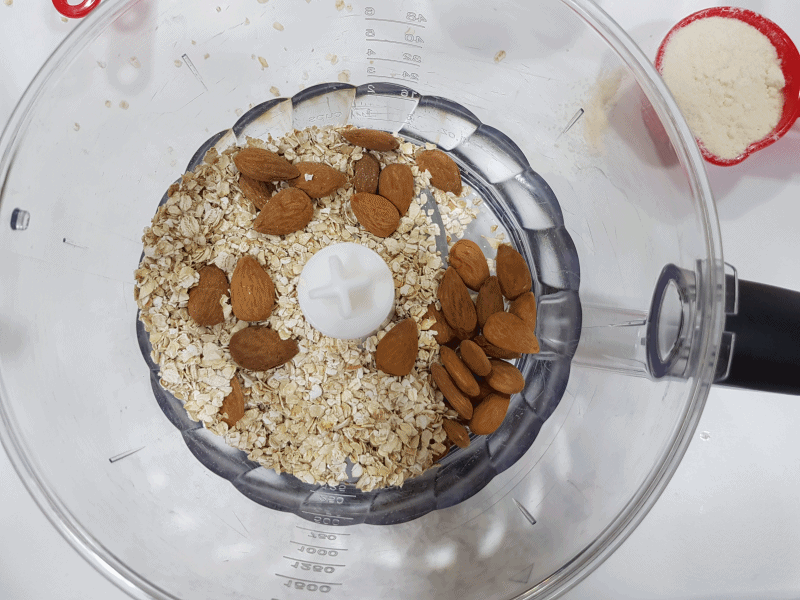 5. Add sweetener, coconut flour, coconut butter and orange zest.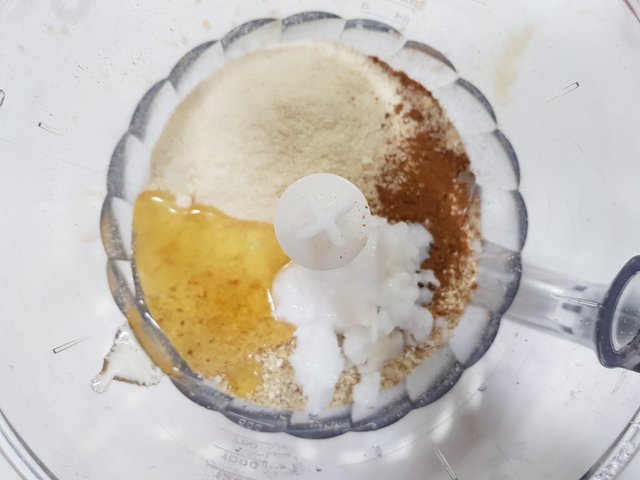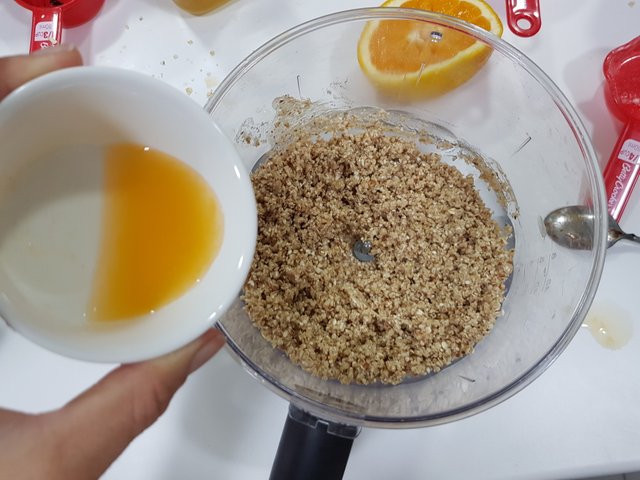 6. In a container, press the dough until you form a nice base layer. But don't use all the dough, only 2/3 part.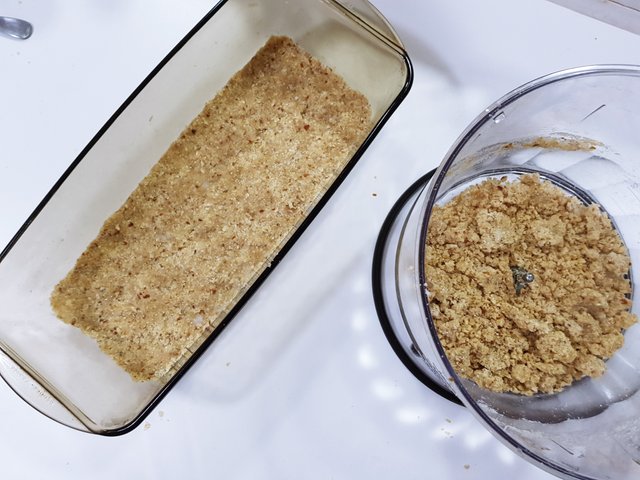 7. Add the filling and spread it nicely on the base layer.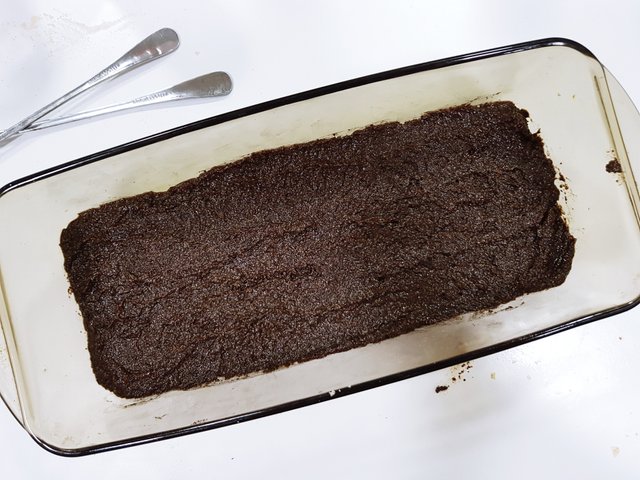 8. And lastly, put on top the remaining dough. I didn't insist on pressing it, just a little bit.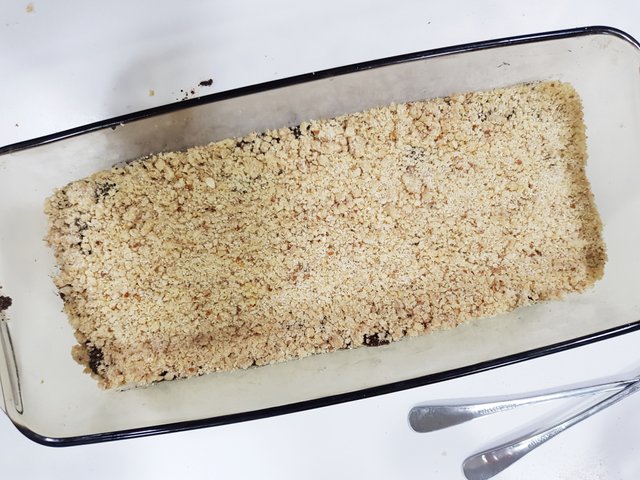 Hope you like the recipe and try it! Or at least consider try new healthy options when it comes to food choices. 
Every time you eat or drink You are either  ...  FEEDING DISEASE OR FIGHTING IT! - Heather Morgen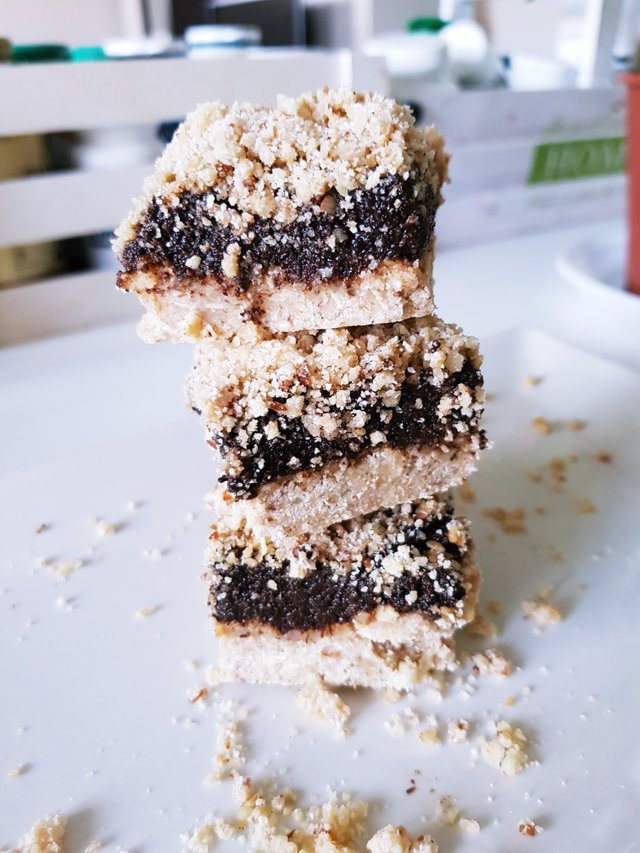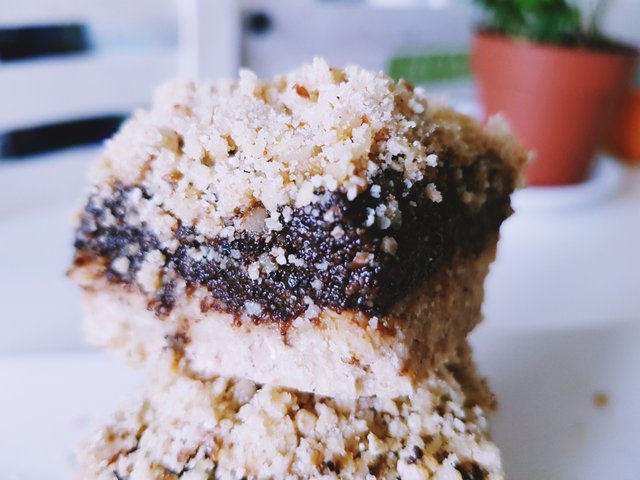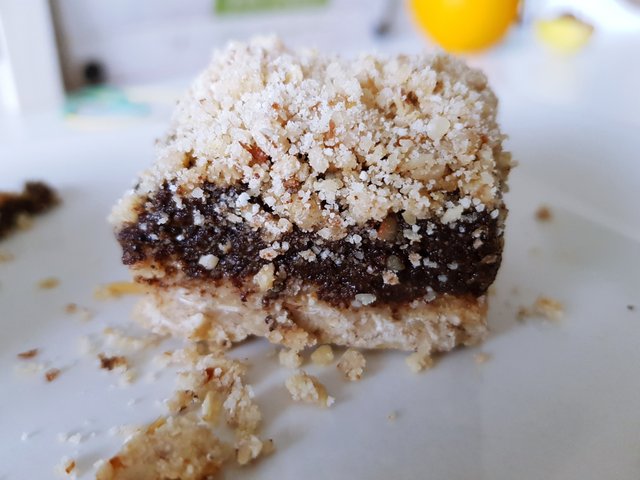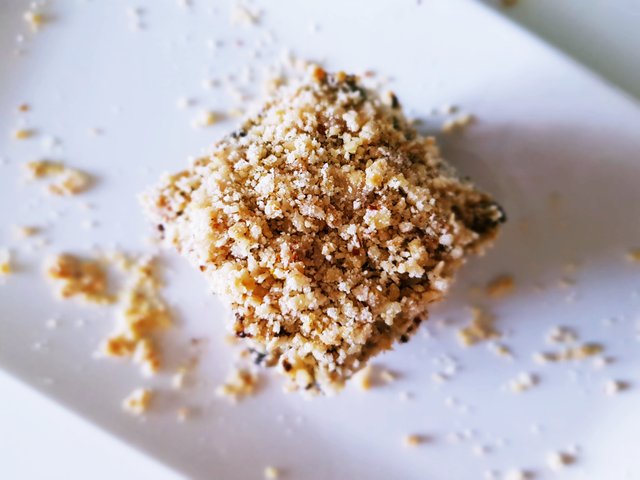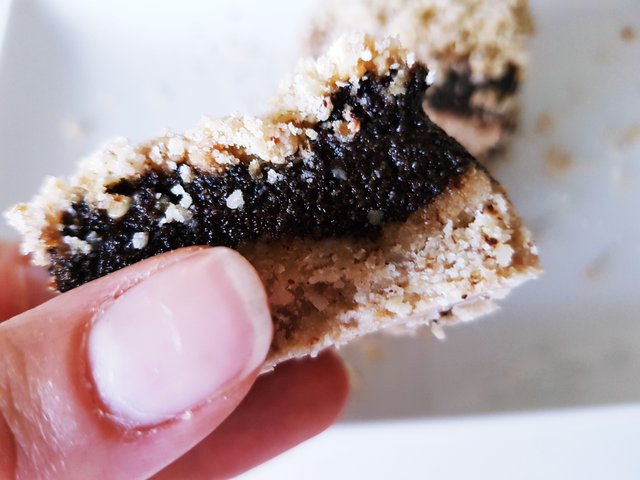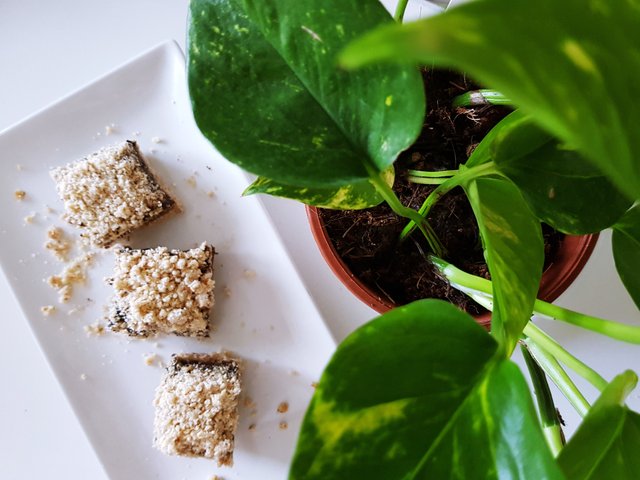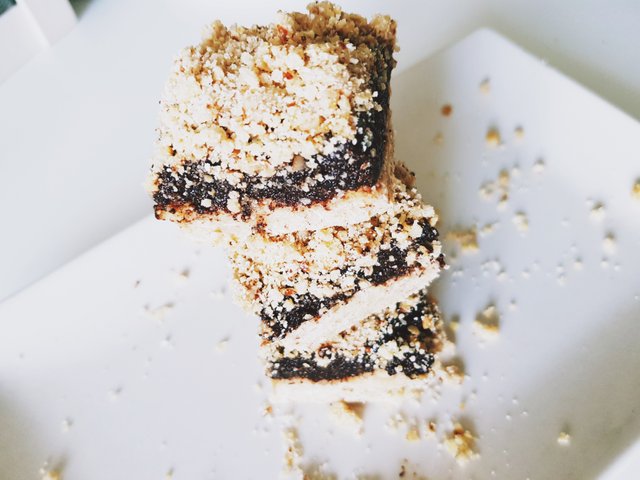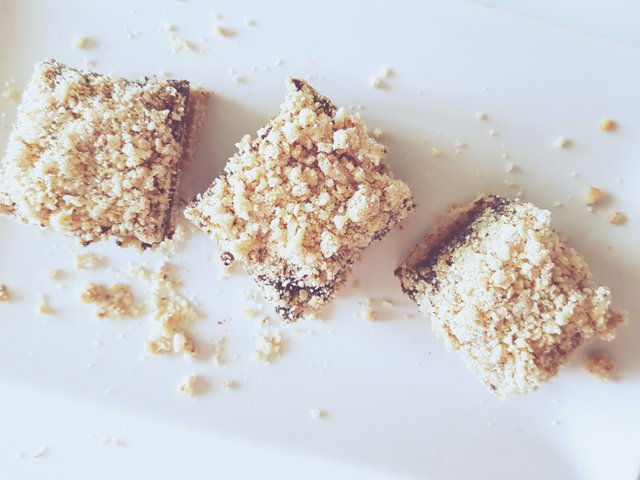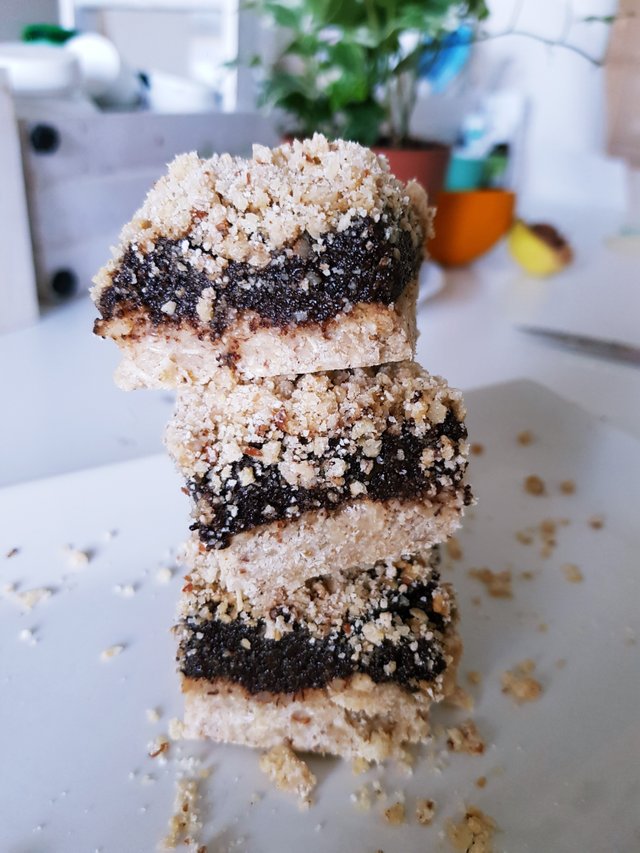 ALL CONTENT IS MINE AND ORIGINAL! ALL THESE PHOTOS WERE TAKEN WITH MY SAMSUNG S8.
If you like my work, comment, upvote and resteem! Or if you want to stay in touch with me for more delicious healthy recipes and articles on health, HIT the Follow button on my blog!
Stay healthy,
Miss Deli ❤️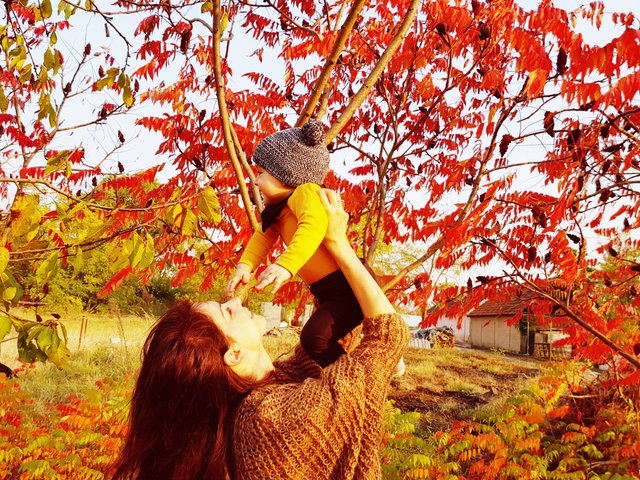 Proud member of @naturalmedicine Team.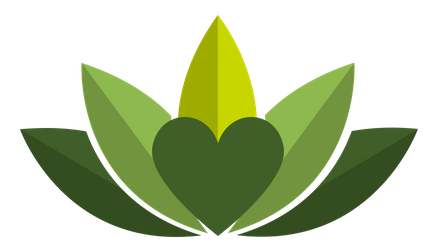 LOTS OF NATURAL HEALING AND LOVE TO YOU ALL!! ❤️