Walking on a sunny day
Don't Trust the Bright Sun:) An hour later, the sun disappeared behind the clouds, and snow was falling from the sky. But I had time to admire the sunny cityscapes and get my portion of vitamin D from the sun's rays.
The beginning of my walk was at the English Bridge over the Fontanka River. The toponym "English" is often found in my neighborhood. There are also streets and embankments: English Bridge, English Avenue, English Embankment. But if you decide to ask Wikipedia how these names came to be, you get caught in a vicious circle: you learn that the bridge is named because of the avenue, the avenue is named because of the waterfront, and so on. Surprisingly so, because no mystery lurks here. The history of this name goes back to the eighteenth century. English merchants liked to settle in this area.
The upper pictures show the view of the Fontanka River toward the mouth, toward the Gulf of Finland. Port cranes can be seen in the distance, this is the territory of the Admiralty Shipyard. The Fontanka River embankment is mostly built up with 19th-century income houses, with occasional older buildings. But if you turn around and look in the opposite direction, you see the modern building on the right.
The key place on the bend of the river is occupied by the Sovetskaya Hotel. This building was built in the second half of the 20th century in the style typical for that time: a concrete box with elements of constructivism. In the back of the frame you can see the blue dome of the Izmailovo-Troyitsky Cathedral. I continued my walk in this direction.
When the hotel was built, a residential building was demolished: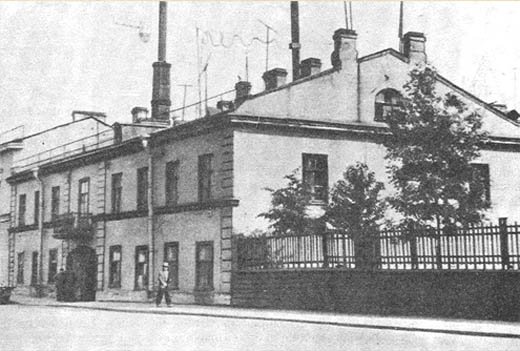 Photo from the site of the "The Republic of ShKIDl". Presumably mid-20th century, author of the photo unknown
This is how the waterfront used to look: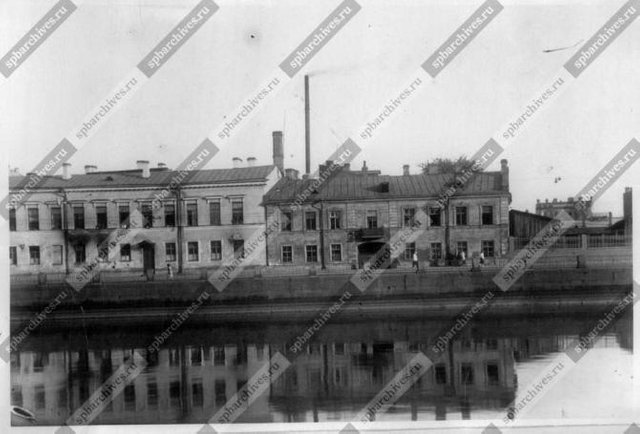 1939. A part of the facades of houses №138 and №140 on the Fontanka River Embankment. (ЦГАКФФД СПб. Code: Вр 44343)
A view of the Izmailovsko-Troyitsky Cathedral from Jacobstadt Lane. The weather began to deteriorate, and I began to wonder if I should turn back to the house. But I decided to walk a little more, and I was rewarded. The sun peeked out from behind the clouds again.
The end point of my walk was the boulevard on Malodetskoselsky Avenue. The clouds looked threatening and even a little frightening. Fifteen minutes later it started snowing.
| ○ | ○ |
| --- | --- |
| Smartphone | Xiaomi Redmi 3 |
| Location | Saint Petersburg, Russia |