April Showcase - Lake Pyhäjärvi Sunset
Originally posted on Feb 25 2020.
---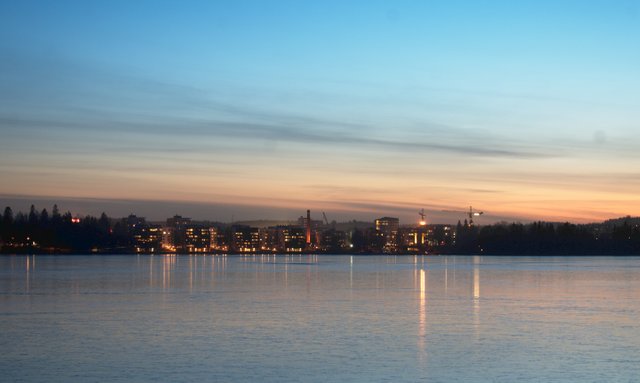 Buildings in Pirkkala on the southern shore of Lake Pyhäjärvi seen from Hatanpää park.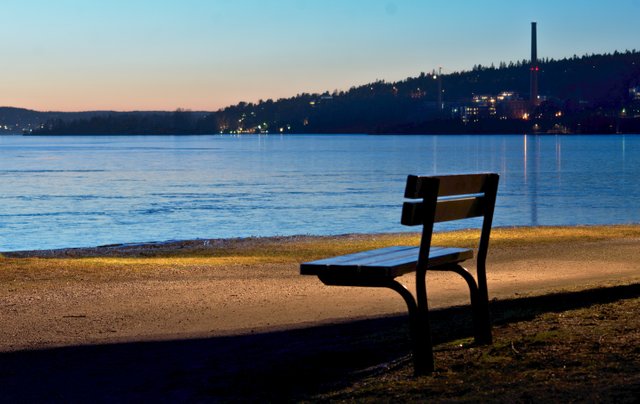 I've taken this picture before but this time I didn't make an error in having too narrow a depth of field. The bench was somewhat out of focus. Now everything is sharp as intended.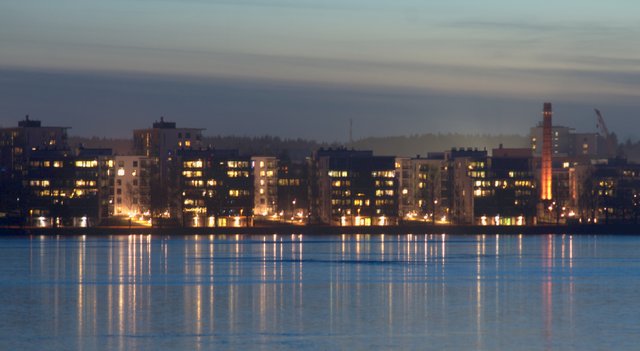 This time I used the 70-300 mm lens. I was very pleasantly surprised at the stability of the tripod and the camera. I managed to tighten the ball head sufficiently for the camera with the long lens attached to it to not droop during the long exposure and ruin the image.
ISO 200, f/6.3, 8s, 150 mm (exposure decreased in post processing)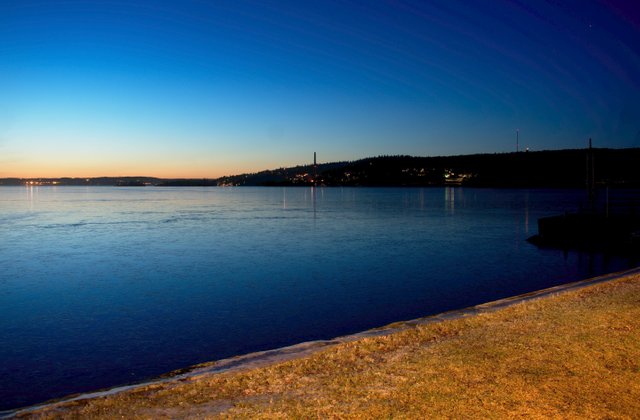 The sun seems to be somewhat below horizon and pretty much in the west.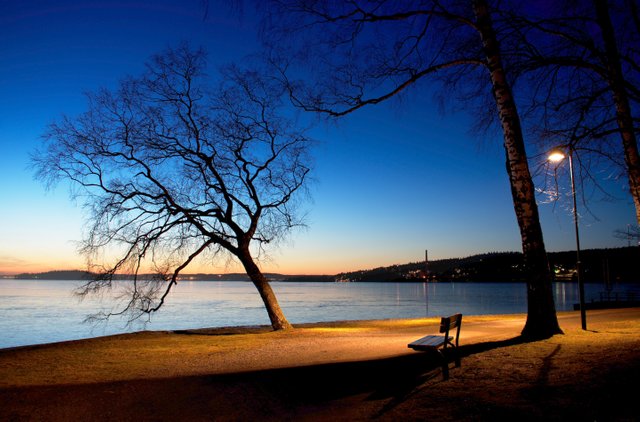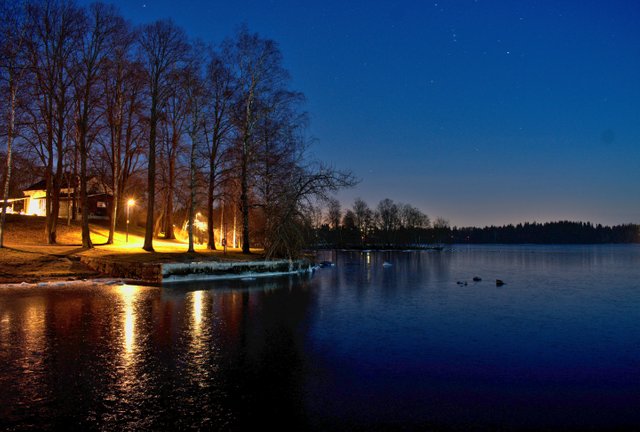 Composition was very difficult here because there was so little light that the screen on the camera was almost totally black. None of the details of that islad or cape ahead in the middle ground could be seen with the naked eye. Basically all I could see was the well-lit areas. I had to correct the white balance because this one was too blue when it came out of the camera. I also dialed down the highlights a bit.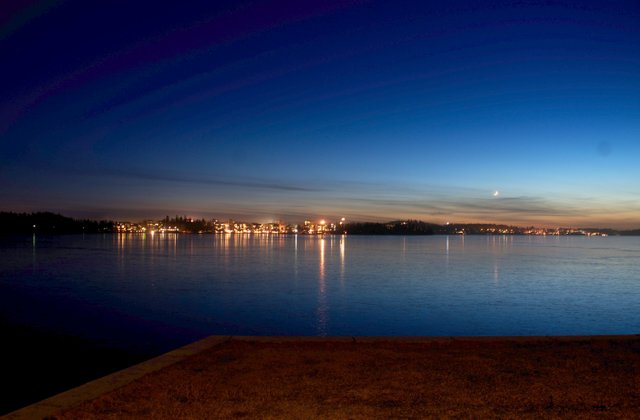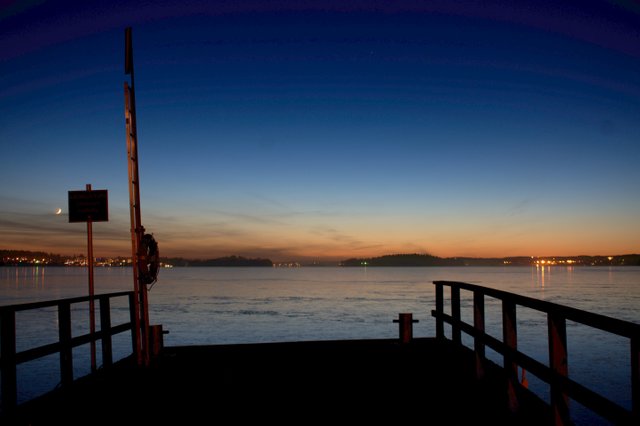 I have some more images I took today but I'll show them in another post.