Red Borax River
"Surrealism is destructive, but it destroys only what it considers to be shackles limiting our vision." Salvador Dalí
Sometimes what we perceive as real is actually surreal, while what we see as surreal is actually real. A red river runs past white islands of borax salt (sodium borate) in Laguna Colorada. The red and orange colours in the lake are from pigmentation in algae which grows in the borax rich water. The tiny little pink speckles in the back part of the lake are thousands of flamingos. The lake sits high (4278m or 14035ft) in the Bolivian Altiplano in the Andes. Eduardo Avaroa National Reserve. Bolivia.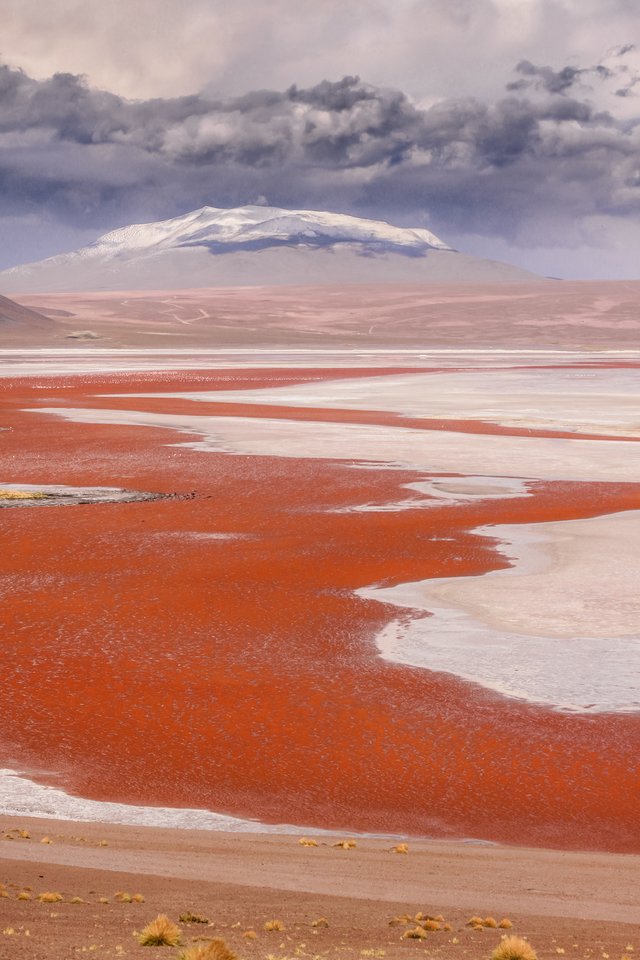 Taken on a Canon EOS 50D with a Sigma 70-200mm f/2.8 EX DG APO OS HSM at ISO 400, 70.0 mm (110.9 mm in 35mm), f/10 and 1/1250s exposure time. I took this shot from a moving 4WD which is why the super fast exposure time for a landscape shot.
If you would like to learn a little bit more about my background in photography you can read the interview @photofeed did with me here.
Robert Downie
Love Life, Love Photography
All images in this post were taken by and remain the Copyright of Robert Downie - http://www.robertdowniephotography.com