Beautiful afternoon at Pusong Reservoir
Hi everyone's! Good night...
If you are a resident of Lhokseumawe City or a district city community that is close to an urban location located in the northeast or if you are traveling to North Aceh District, of course you will see one of the following cities which have various natural phenomena and will enjoy a variety of good memories with people certain or other close people.
In the heart of the city is a stunning location
As stated earlier, the city of Lhokseumawe Aceh is one of the cities that has a variety of tourist destinations, both locations on the outskirts of the city and in the middle of the city.
This location is very well known by connoisseurs of natural beauty as well as for people who want to capture beautiful moments in the natural city of Lhokseumawe, Aceh.
Among them:
Pusong Reservoir
Kuala Pusong
Kuala Ujong Blang
Coast
and several other destinations that are not listed here.
However, among the many tourist destinations that are located in the Lhokseumawe City area, Aceh is the coast and the location of the Pusong Reservoir.
Pusong Lhokseumawe Reservoir
This Pusong Reservoir is one of the locations that is of great interest to every citizen of the city and even people outside the city really like this location.
Why?
Because, in that location there are many natural wonders or there are many natural phenomena that often occur lately, especially when during the Pandemi period there were certainly very impressive events that could even be said as "Amazing Nature"
However, in this post I will not tell you about Amazing Nature, however, I will mention things that are often visited by people around the city or people outside the city.
The thing that every citizen is most looking forward to is Sunset or Sunrise. This phenomenon is loved by photographers and also other nature lovers.
Incidentally, today I took the time to play at the intended location, namely the Pusong reservoir, this afternoon I really enjoyed the sun sinking into the western horizon.
By having a simple tool in the form of the Vivo Y12 smartphone, I am able to devote some of the same phenomena to the time running, the photos I shoot are in accordance with the running rhythm of time so that the images are different colors from orange to dark, this is caused by the influence of time that enters the night time (Maghib).
So below you will see some photos that I took, as in the image below: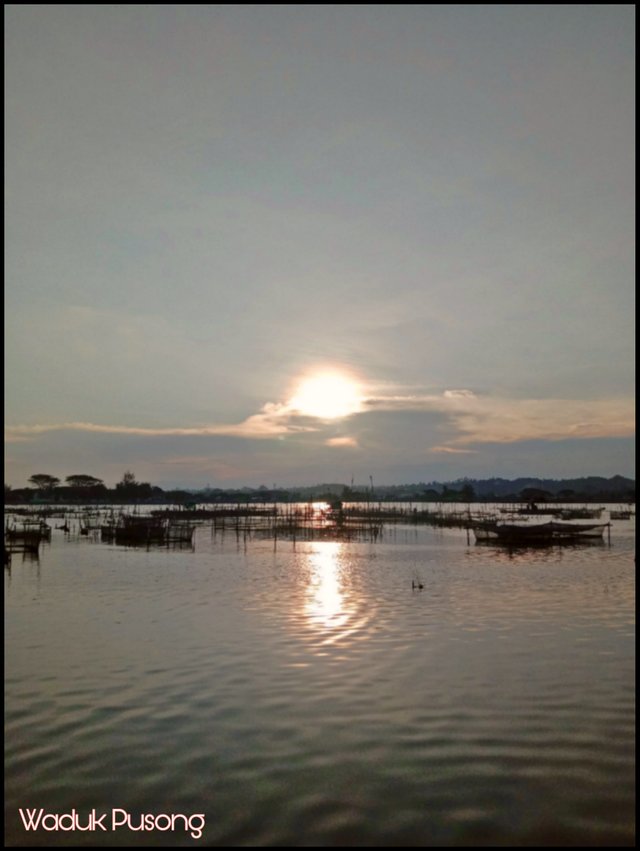 ⓵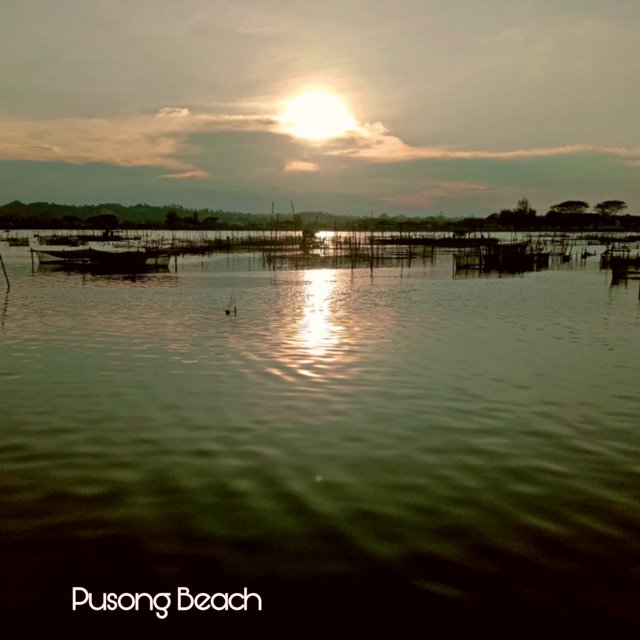 ⓶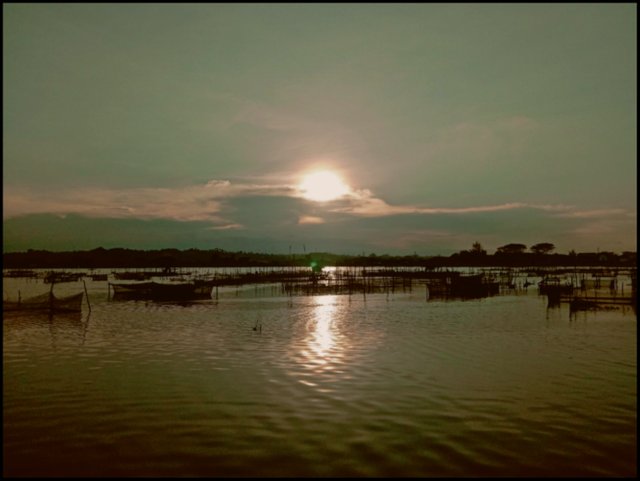 ⓷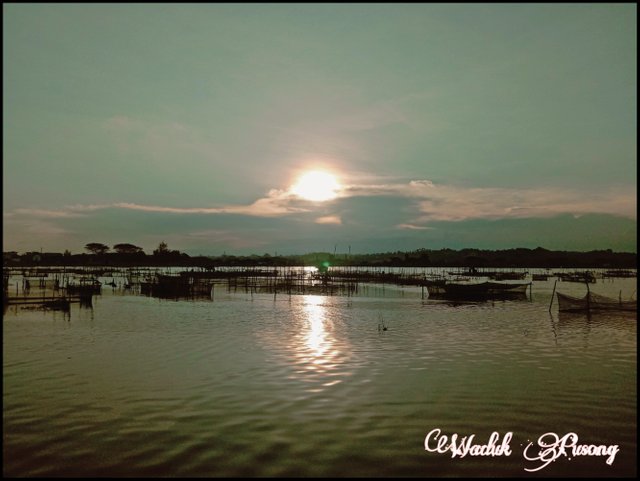 ⓸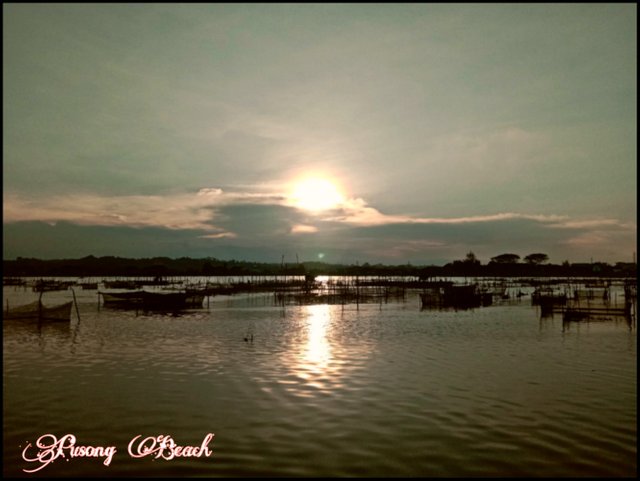 ⓹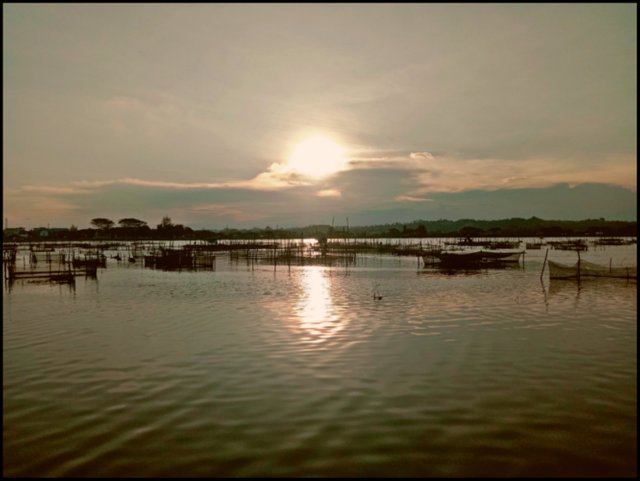 ⓺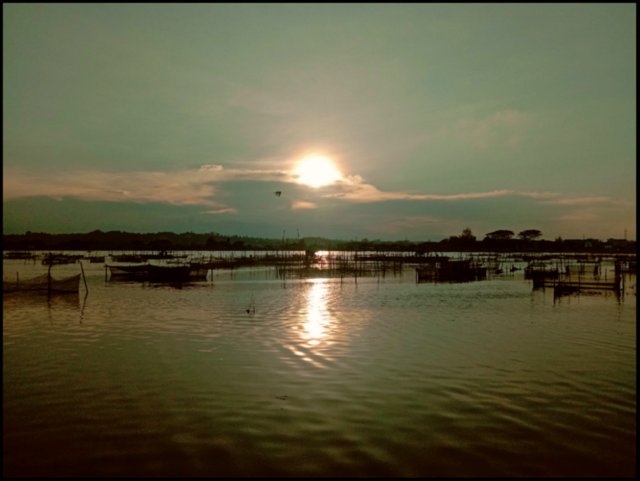 ⓻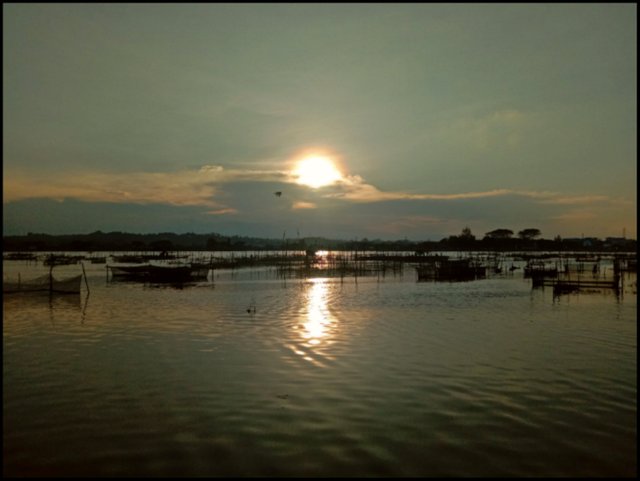 ⓼
The sun that is sinking is one of the conditions that I like, and are also very interested in by everyone in this world.
Maybe your will also feel as happy or happy as your feelings when witnessing one of these natural phenomena that are bestowed on us humans.
Maybe this afternoon, too, the sun is setting over the horizon in your own area.
Of course....
Thanks you very much
| Description | Photo & writings |
| --- | --- |
| Catagory | Beautiful afternoon at Pusong Reservoir |
| Photografer | @iebalgamge |
| Location | Resorver-Pusong-Aceh |
| Camera | Vivo Y 12 |