Photo reportage. Winter and frost in December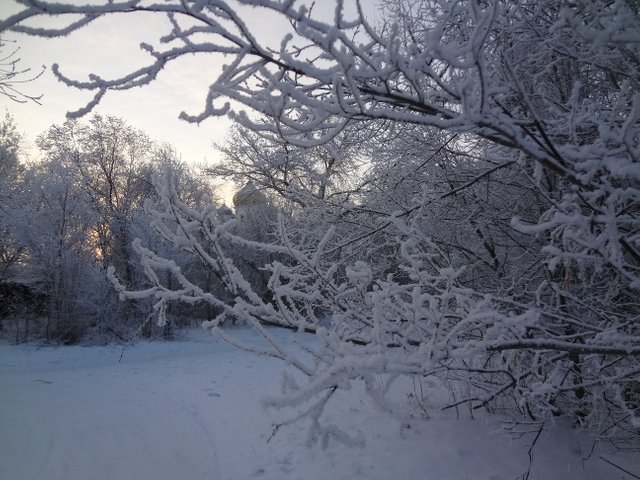 Such a frosty winter was in the month of December.
Amazing frost patterns are everywhere.
Beauty in the morning.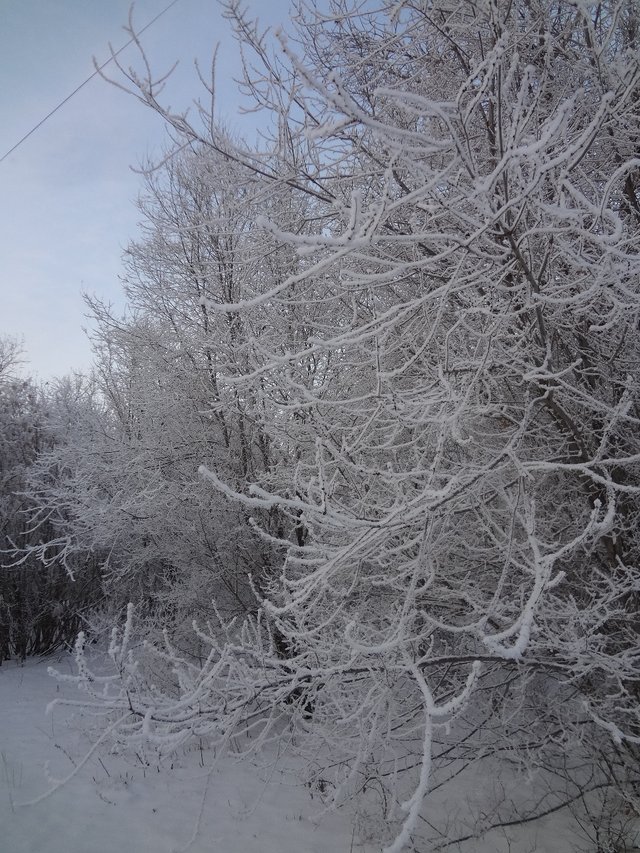 Yesterday it was warm during the day, but frost hit at night.
And such a picture appeared at dawn - beauty.
The trees were covered with crystal.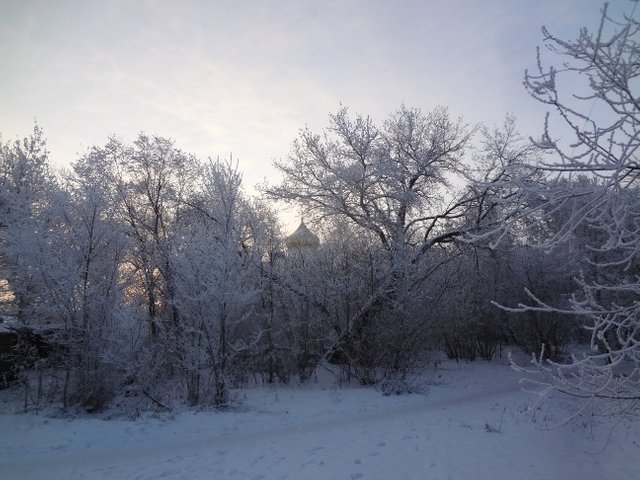 Russian winter landscape with a church on the background of trees.
The sun appears over the horizon in the east.
And silence all around.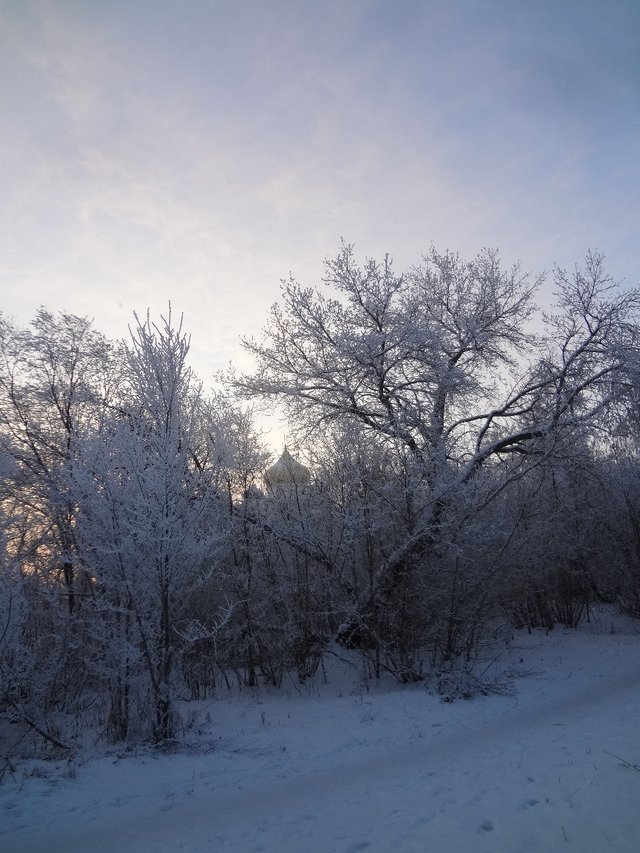 It seems that the whole nature froze because of the frost.
Even birds are not visible or audible in the park.
It was such a winter.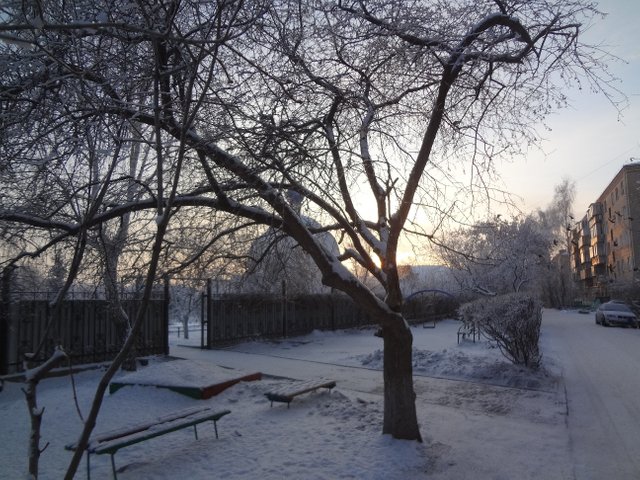 There are still no people on the streets of the city and in front of the monastery.
They either sleep or do not want to go out into the cold.
And the frost was really strong.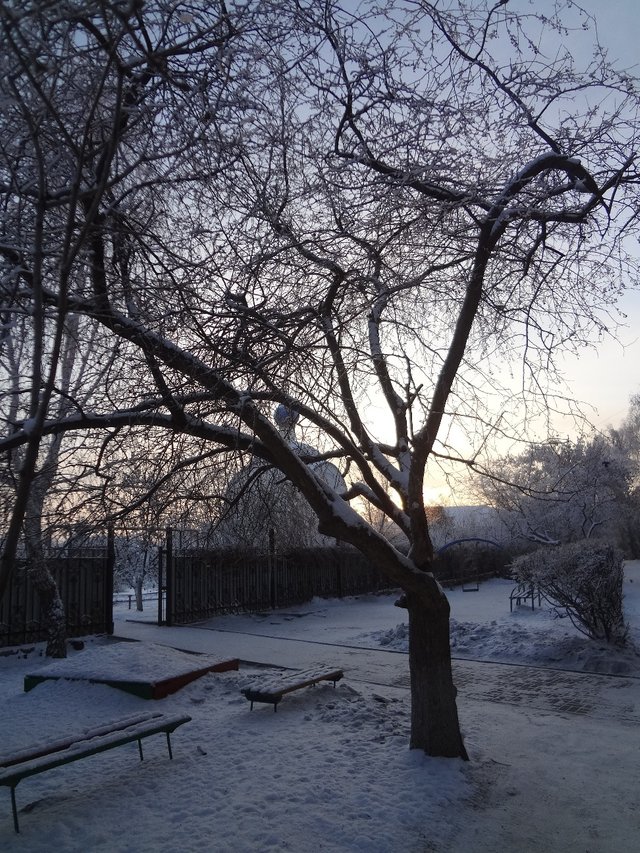 There was not so much snow and drifts yet, but there was frost.
Winter came without wind, but the frost reached minus 35.
This was December.
(Translated via Google translator from Russian)

ADDITIONAL INFORMATION:
-original photo;
-first publication;
-camera Sony 16.2.