Revoke SteemConnect Posting Authority For Unused dApps - Plus #2020Vision Day +12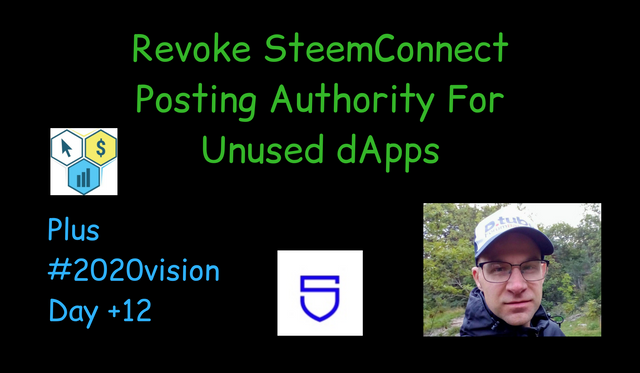 Made in Canva
Revoke SteemConnect Posting Authority For Unused dApps
So with everything that happens on the Steem blockchain each and every day I thought it would be good to see over account security a bit, and as most experienced Steemians know the most secure way to interact with the Steem blockchain is undoubtedly Steem Keychain, you can find that as a browser extention for Chrome based browsers (Chrome, Brave, Opera, etc) and for Firefox, and it is also integrated with the SteemWallet mobile app (though temporarily unavailable in Google Play).
But in many cases it is either not possible to use that, if it's not available for the dApp or for other reasons such as schedule posts or such, or it's very inconvenient for mobile users to use the integrated browser in SteemWallet for most dApps, and that is why SteemConnect is a great alternative, both for mobile users and for post scheduling.
Now with this also comes delegating your posting authority, and if there is a breach of security that is not so good, not that anyone can reach your funds with that but they can do all of your posting operations, so it's important to revoke those if you are not using them.
To revoke the dApps that you don't use every day just go to this url: https://beta.steemconnect.com/auths
This will present you with a list of all the dApps that you have delegated posting authority to, and you just go through that list and revoke the ones that you don't use very frequently, worst case if you revoke a dApp that you need to use is to login again.

Screenshot from Steemconnect
That is the list of dApps which was left after I revoked a lot of my unused dApps, and to revoke a dApp you just click on revoke and then authorize that with your Private Active Key, and you can learn more about Steemconnect in a guide from @gadrian here, SteemConnect V3 Beginner's Guide.
2020Vision Day +12
So as yesterday I do not have a video today for my #2020vision, but I have taken 4 screenshots of me clicking 4 ads in Listsurfing, this is a mailer and traffic exchange that gives good results, and clicking ads is my way of making creative pushups.
2020vison was started by @pixiepost to draw attention and awareness to the Steem blockchain and to promote health and the Actifit dApp, and you can see her announcement here.
Screenshots from my mobile watching 4 ads.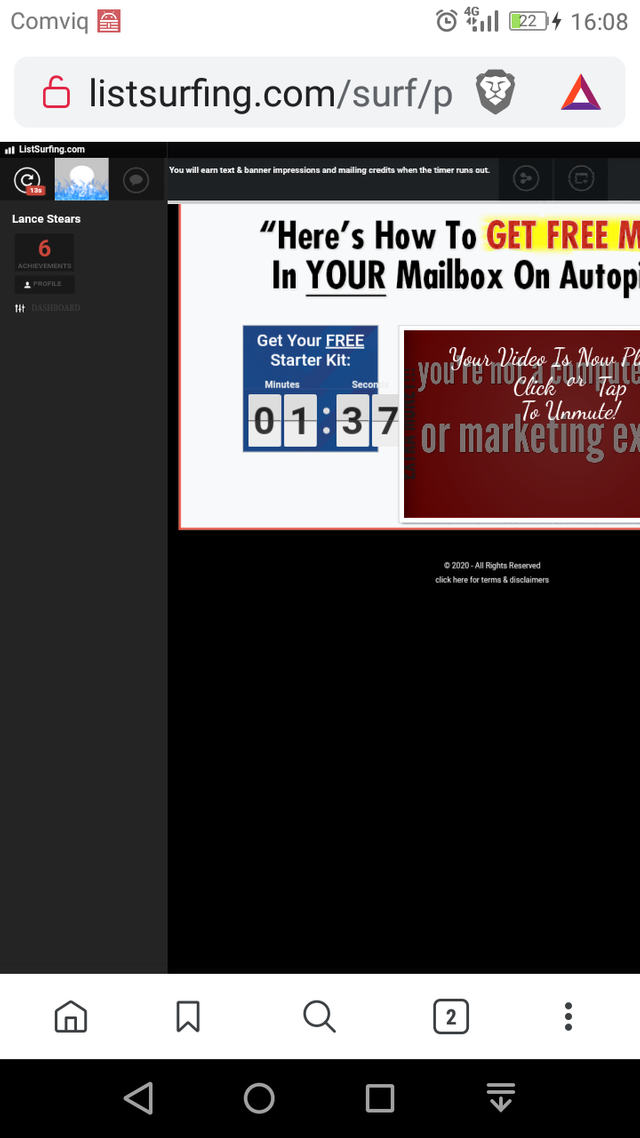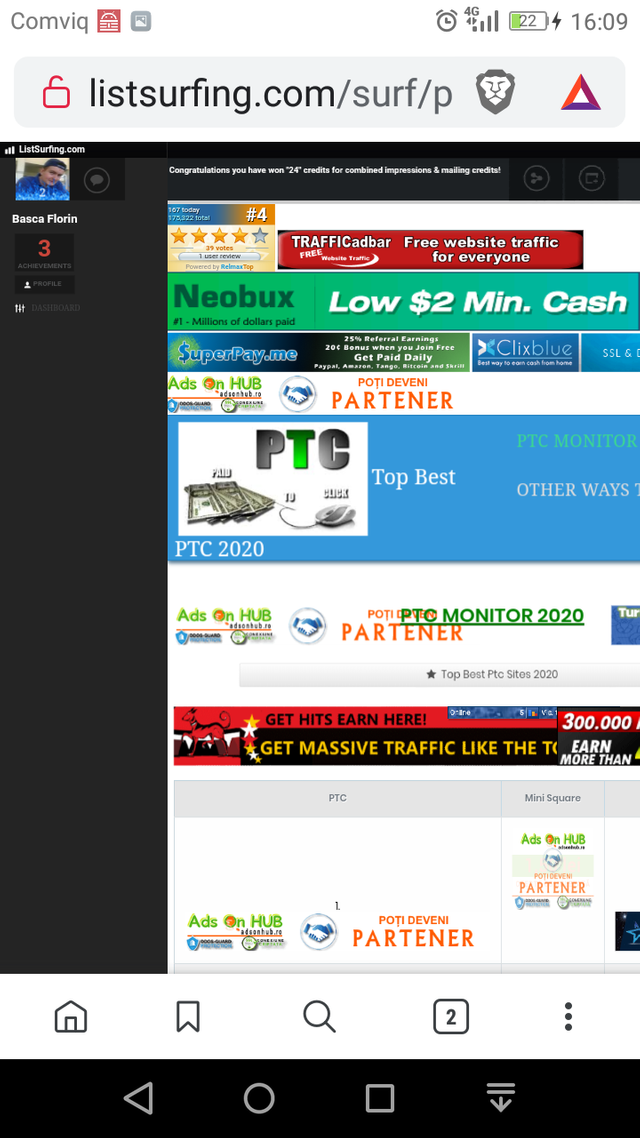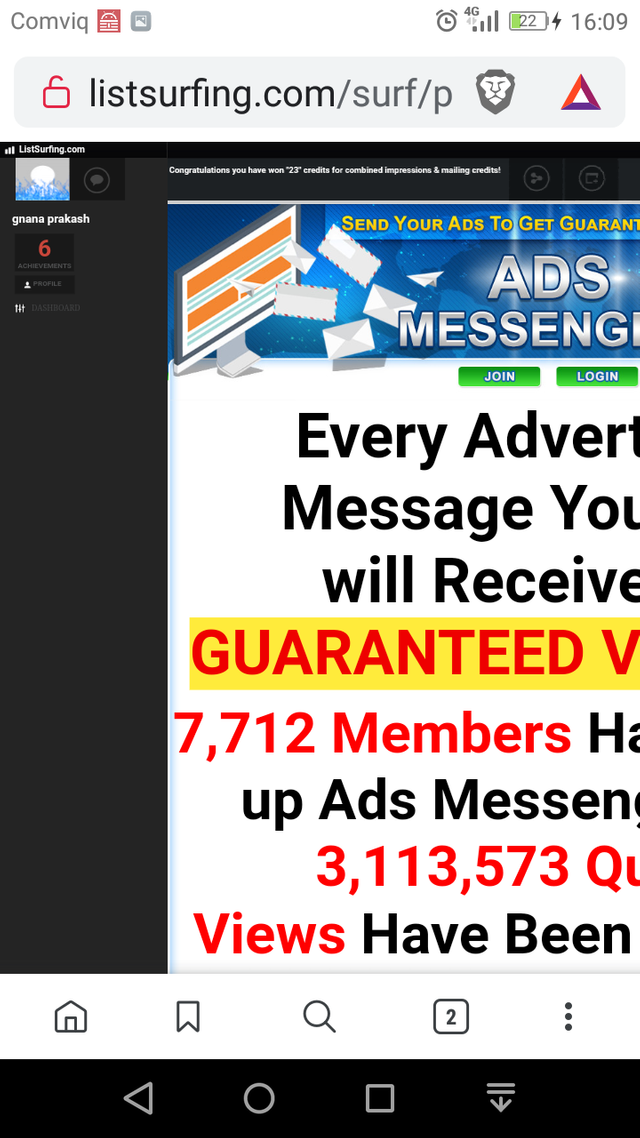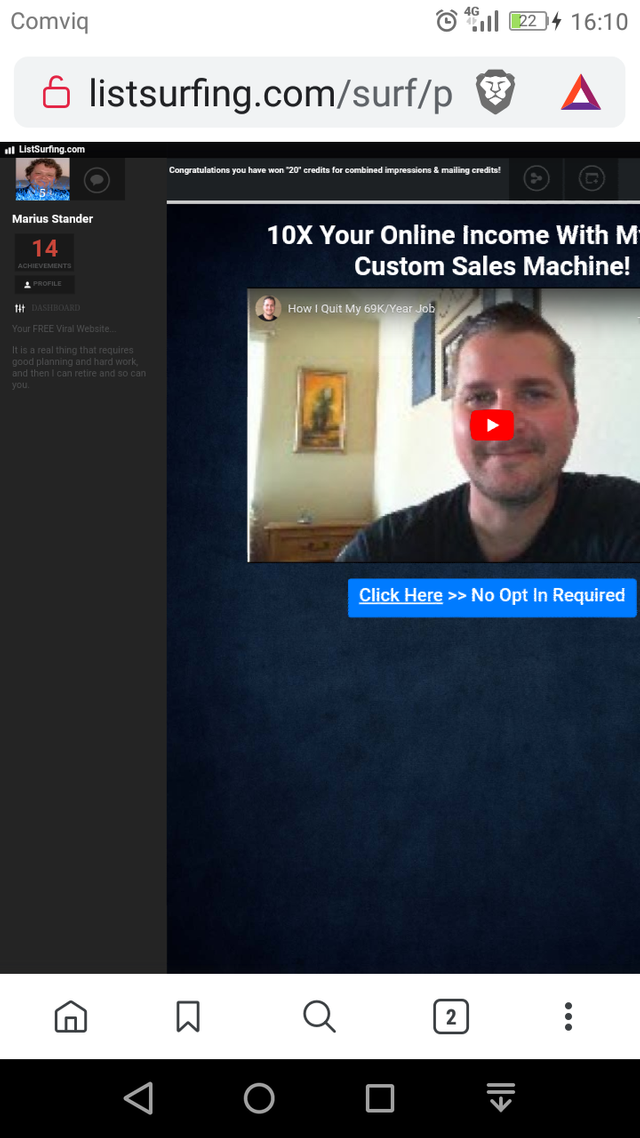 So that was my #2020vision for today, leave you thoughts in the comments below, and ...
Stay Awesome!
Sincerely,
Erik Gustafsson
https://www.ctptalk.com/@flaxz
This is my own personal opinion, do your own research before investing, and seek legal counsel if uncertain.
---
Join me on Discord: https://discord.gg/F6cCZ2N
Join me on ClickTrackProfit: https://clicktrackprofit.com/flaxz
---
Sign up for free to my email course's and ebook's, click the banners below.