SPLINTERLANDS QUEST REWARD | SNEAK QUEST | DEC AND SPT TOKENS PRICE UPDATE AND CLAIMING OF DAILY SPS REWARD | 12th September,2021.
Hello Fellows! Today was Sunday and again I was free, so I woke up today at 10 am in the morning,completely relaxed and after that I got fresh and did my breakfast with my little Sister. After that I stayed at home for sometime and then I went outside home and called my friends, we sat thier outside home in the open ground and gossiped alot as we had nothing to do.
I came back to home at 1 pm and after that I took shower and then did my lunch with my family. I discussed my studies planning with my father as well as we had time together today because it was Sunday. After that I also studied for sometime and today was the last day of Chinese Listening and Speaking Subject so i submitted that.
In the evening when I came back from outside, I opened the Splinterlands game to complete the daily quest. Today the quest for me was a SNEAK QUEST and I completed it easily. before the quest I also played some ranked battles and unlocked the Bronze 2 league. My rankings have dropped again after unlocking Bronze 2 league because i lost some battles while completing the quest but i succeeded in winning 5 battles and as a quest reward i was given 25 DEC tokens today.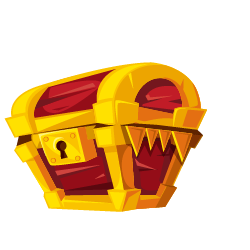 DEC AND SPT TOKENS PRICE UPDATE AND CLAIMING OF DAILY SPS TOKEN :
Today the price of the DEC token in the market is 0.00555$ and today again I bought about 2600 DEC so now I have 37000 DEC tokens totally. The price of the Spt token in the hive engine market just now is 0.01560$ which is a much better price. Today I claimed above 5.7 SPS tokens and I staked it immediately and now my SPS balance have reached to 96.473 SPS.

If you want to play splinterlands,be free to join through this link below and experience playing this beautiful game that will help you to boost your mind capabilities.
https://splinterlands.com?ref=solaiman