Primulas, garden primroses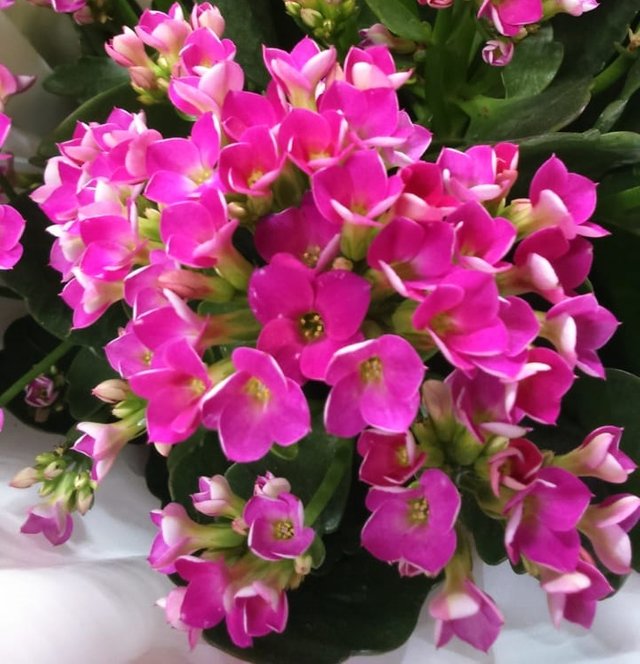 Primulas, garden primroses
Greetings community, I share here some beautiful flowers that attracted me a lot when I saw them in a flower store, I love this pink color and when I saw it in these delicate flowers I fell in love with them.
I couldn't buy them, but I took this picture to take as a souvenir.
I searched a little about these flowers and they are called Primroses, because they are the first to bloom when spring arrives. And there is an infinite variety of colors, but they are mainly in red, yellow and pink.
Then I remembered Primrose "Prim" Everdeen from The Hunger Games, and I thought "what a cute coincidence."
Primulas, prímulas de jardín
Saludos comunidad, comparto aquí unas hermosas flores que me atrajeron mucho cuando las vi en una florería, me encanta este color rosa y cuando lo vi en estas delicadas flores me enamoré de ellas.
No pude comprarlas, pero tomé esta foto para llevármela de recuerdo.
Busqué un poco sobre estas flores y se llaman Prímulas, porque son las primeras en florecer cuando llega la primavera. Y hay una variedad infinita de colores, pero son principalmente en rojo, amarillo y rosa.
Entonces me acordé de Primrose "Prim" Everdeen de Los Juegos del Hambre, y pensé "qué bonita coincidencia".