A Journey to THE PAST to see the forgotten temples of OLD BAGAN, MYANMAR
In 2016, my friend told me about Myanmar - a country which was isolated from the world for 60 years and just opened the border in 2011. I was so excited. When I searched about Myanmar online and saw photos of an ancient city named Old Bagan in Mandalay region with a landscape of mysterious and exotic pagodas. I told myself "That's it. I have to visit this place". So with two friends of mine, we planned for a trip to Myanmar for a week.
To get to Old Bagan, we had to take flights from Hanoi, Viet Nam to Yangoon, Mynamar. At that time, the direct flight was quite expensive so we decided to take a transit flight in Ho Chi Minh city. We arrived at noon and stayed one night in Yangoon. The next morning we took an early bus to Old Bagan, an ancient city of the rich Pagan kingdom, with more than 2000 Buddhist pagodas and temples in the Mandalay Region of Myanmar.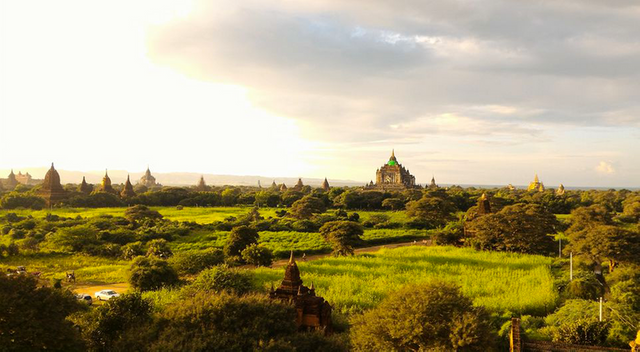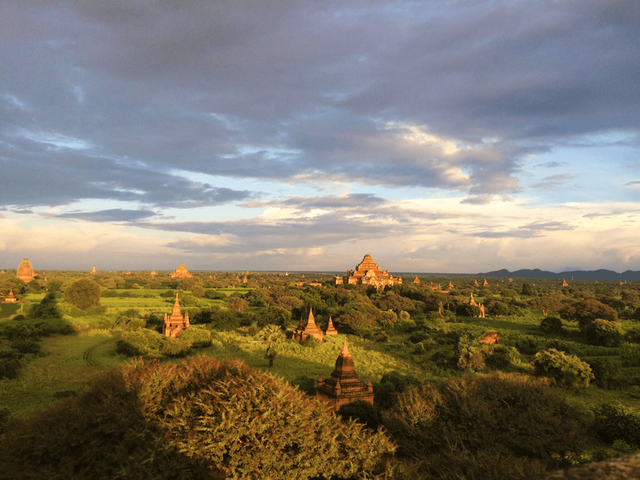 Old Bagan is one of the protected and reserved areas so we had to pay an entry fee of 25,000 kyats at the gate. I don't remember exactly how long you can use the ticket for as we only stayed for 3 days.
There are around 2000 temples so to move around, there are several ways: by bikes, electric bikes, motor-bikes or vans. We chose bicycles as it is easy to navigate through the thicket and reach a wider area. It is also a great option to enjoy the Old Bagan in a slow and harmony way without harming its environment.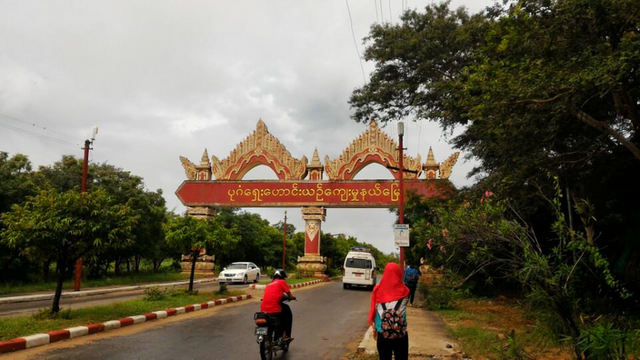 A short walk from my hostel to the bike rental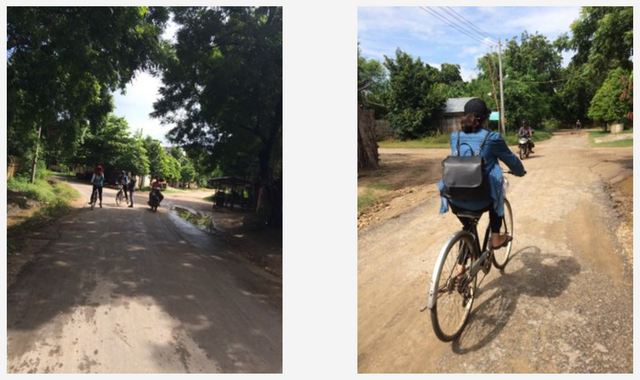 At first, we followed the map to visit some small temples near Htilominlo but then we thought it might be easier to just ask the locals for their recommendations as we only had 3 days so we wouldn't be able to visit 2000 temples. Also, we thought it was a good opportunity to have a chat with them.
Turn out it was not easy to communicate as many of them didn't speak English. However, I was overwhelmed by how friendly and supportive they were to us. I asked one man about the way to Gawdawpalin temple. He didn't understand us so he took us to another man. The next man was not able to explain to us but he then walked us to see another person. This time, we got an answer to our questions.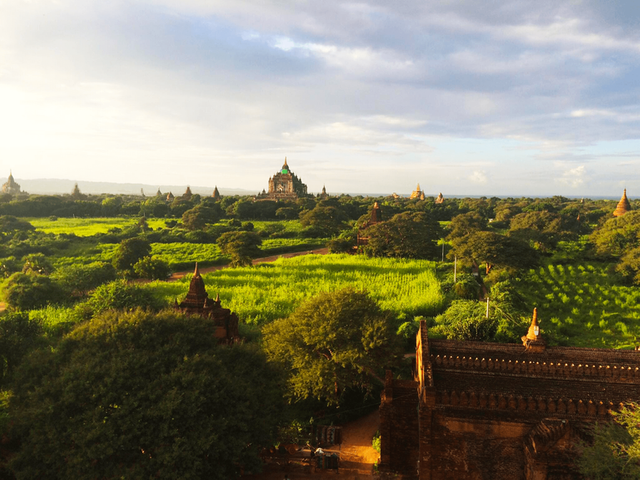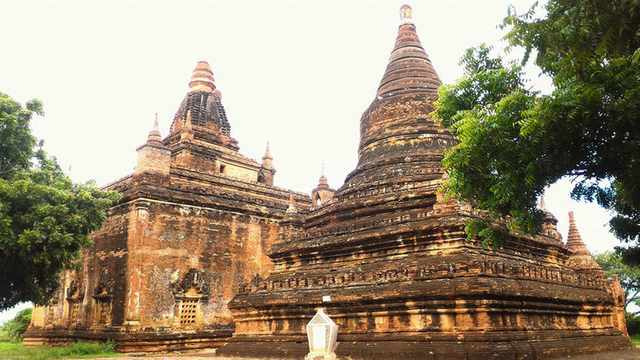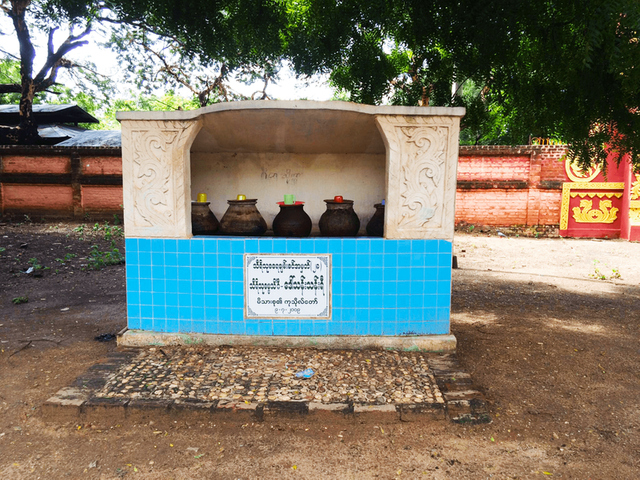 We visited several pagodas which I couldn't remember their names now, except for a huge white temple named Gawdawpalin and the Sulamani which is located in the man-made hill, one of the best place to enjoy the sunset.
Stepping barefoot in these pagodas, I felt like I am a time traveler, travelling back into the religious city and capital of the rich Pagan empire. At first, it was a bit strange my feet felt uncomfortable. Some temples' floor are made of marble but others are concrete or bricks and have small stones on it. But now when I think about it, It was a great way to connect with the place as I can remember that cool feeling of the floors vividly.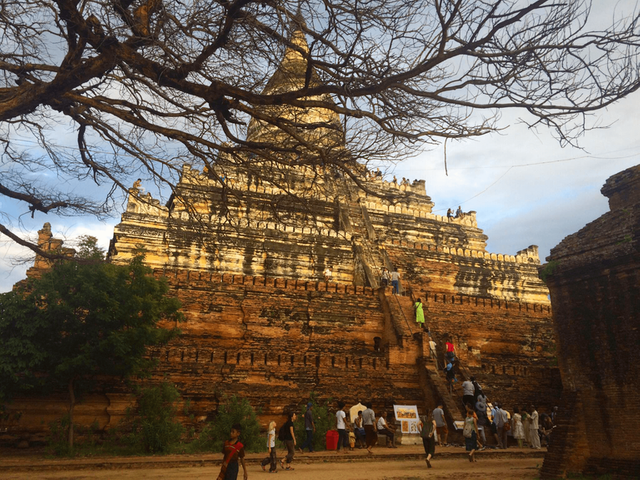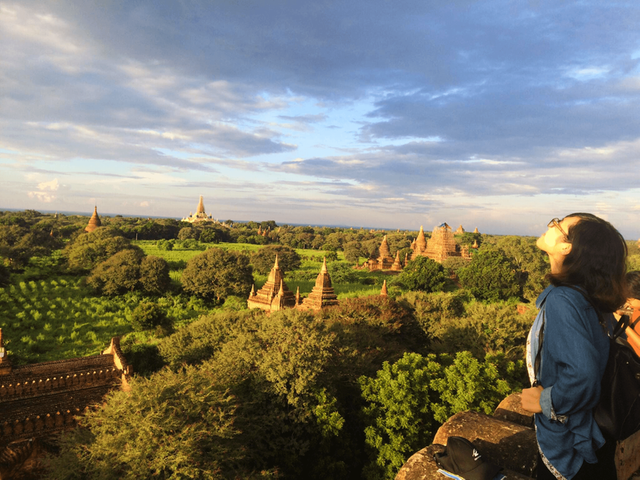 Something to remember when visit Old Bagan
Old Bagan is the city of temple and the central religious association in Myanmar. This means knees and shoulders will need to be covered and you have to go bare foot inside the temple. Hence, it's best to wear long clothes and jandals.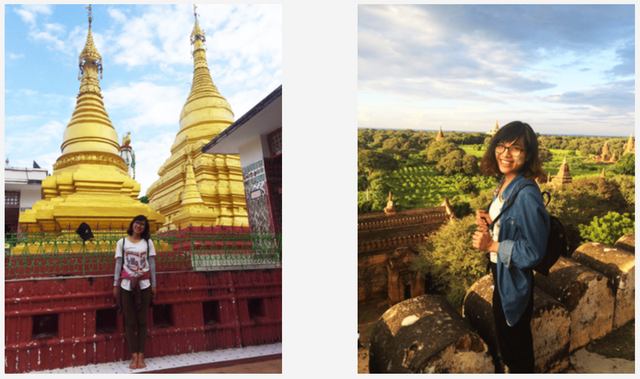 And if you forgot your sun block at home, don't worry they have something called "Thanaka", a traditional powder derived from the bark of certain trees growing in the Central regions of Myanmar (Src). With some helps from a local lady, my friends and I got it painted on our faces as beautiful leaves.
On our last day in Mandalay, we wanted to visit U Bein Bridge - The oldest teak bridge in the world - which is made from the remains of a royal palace.
It was amazing to know that more than a thousand wooden pillars were hammered into the bottom of the shallow lake to create the bridge (Src). When I touched its surface, I kept telling myself "Wow, all these were taken from the old royal palace in Inwa, a former Burmese capital. How awesome it is to touch the royal palace".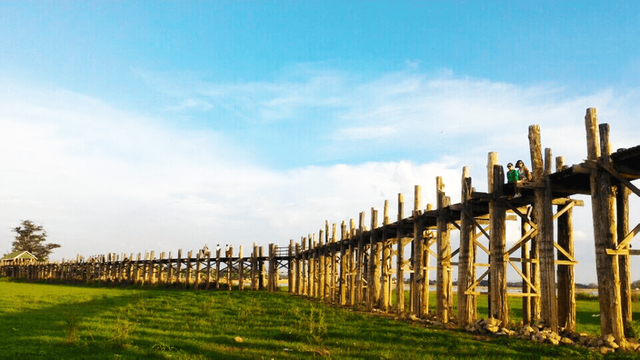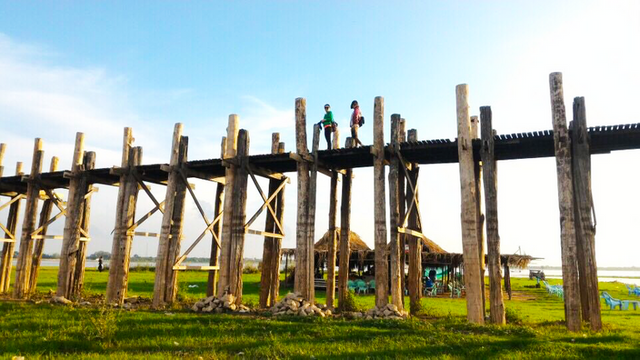 The wooden bridge stretches over three-quarters of a mile in length, and it creates an impressive scene in the evening when the colors of the sunset paint the landscape with vibrant hues.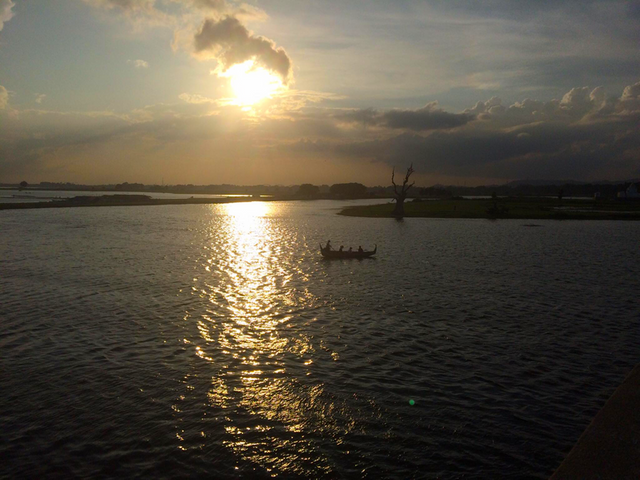 When sitting on this bridge and enjoying the sunset, I promise myself that one day I will be back here with more time in my hand so I can explore the country and learn more about its people and its culture. It broke my heart to hear about the country's situation at the moment: battling COVID-19 and with civil unrest and armed conflict in some parts of the country. I hope it is going to be all good for you soon, my dear and beautiful Myanmar. See you next time...