A Delicious Lunchtime or Anytime Snack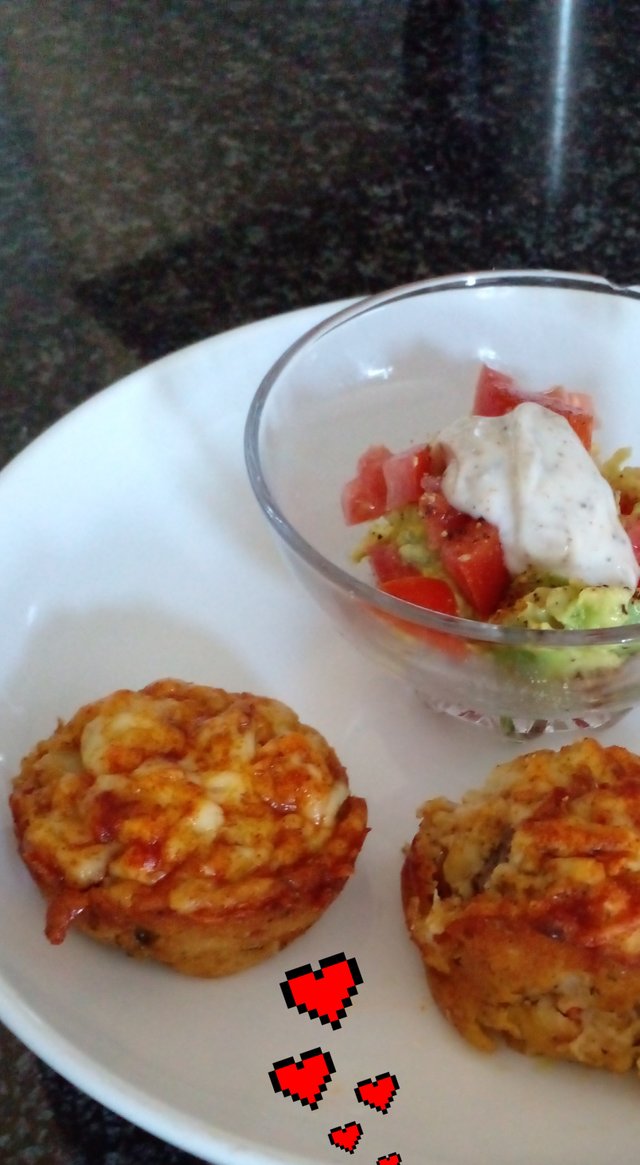 Loved trying these mini meatloaf makeovers.
Used a mince dish leftover to assemble something totally new.
Added a fresh bread roll torn in pieces to mince.
1 egg
Dash of chili powder
Grated cheddar cheese to taste
Paprika
Salt
Pepper
Dash of olive oil
Some Italian herbs
Parsley / dried
Oiled a muffin tin with olive oil
Scooped out mounds with ice cream scoop
Filled muffin pan
Finished each off with grated cheese and sprinkle of parmesan cheese.
Dusted with paprika
Baked in prehwated hot oven for 25 to 30 min till brown and crisp on top.
Adjust ingredients to suit your own taste
Served with a small avocado and tomato salad with a yoghurt dressing.
Enjoy
Credit - my own recipe makeover and photos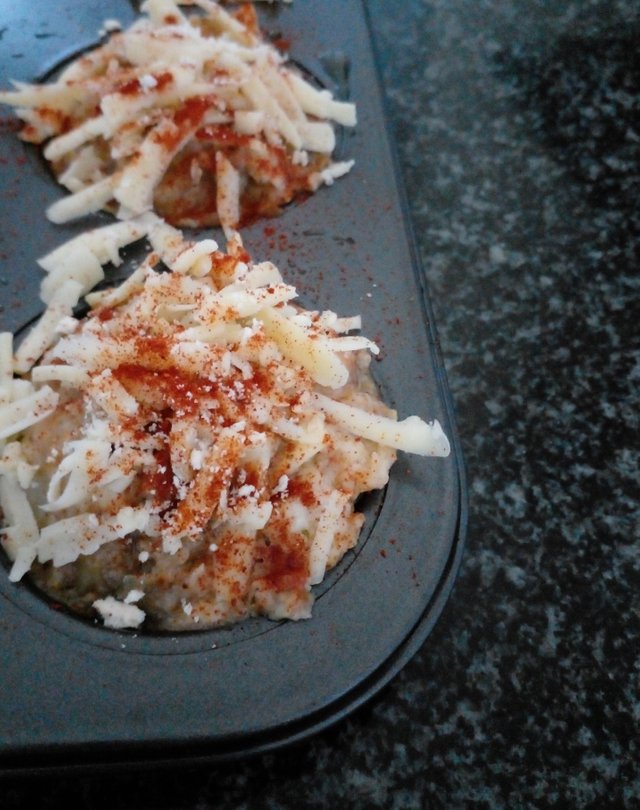 Have a great week ahead
God Bless 😊🍒