TRADING THE SHOOTING 🌠 START PATTERN
If your familiar with the term trading and you have seen or heard people doing this online as a source of passive income or longer term investments you must have seen the candlestick.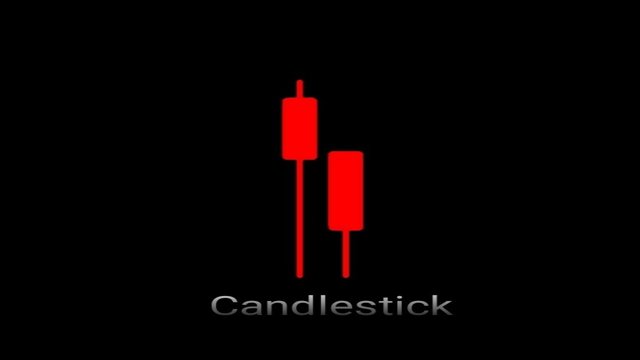 These are meant to be used to read the price behavior on a certain asset commodity, currency or stock you name it.
Some do it better than others this is what separates the 95% of traders who lose, to the 5% of traders who succeed in this industry.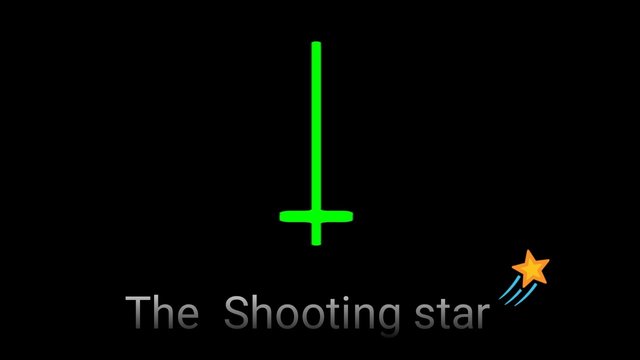 It is a candlestick pattern that happens often enough to be recognized and is widely used by trader's all over the world
This candlestick has a very strong price rejection from the upside and a more mild rejection from the downside.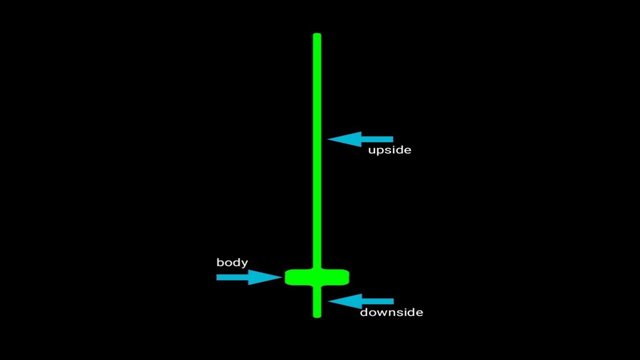 It is advisory to note that by law of this pattern it's compulsory for the body of the candle to be in the bottom half of the sessions close.
(End of candlestick session according to the time frame used in this instance.)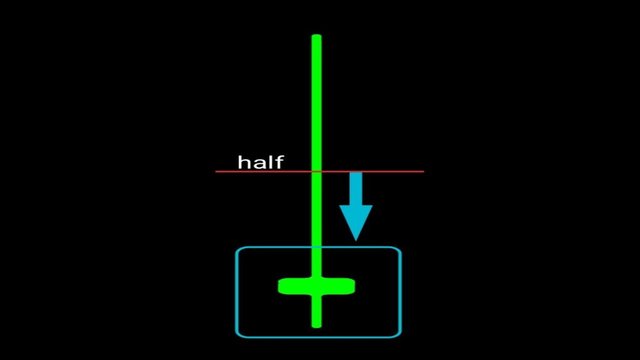 This pattern only happens after a uptrend in the market. For safety perposose this trades should only be executed after clear hights have been established and not the Low's in the market structure.

The color makes not difference and should not be regarded as a effective factor in the results of this trades.
So for the entry of this trade in practice we need to make sure the star has closed. Then wait for it to move past the lows of the candle to confirm a continuation of trend to the downside.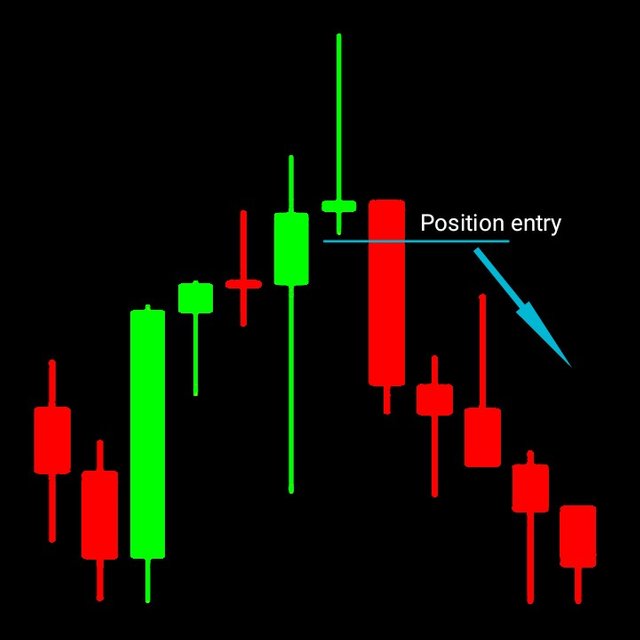 Entry before confirmation is bliss.
Disclaimer:
Your capital could be at risk please do your own due diligence and do your own research before doing any un-educated investments. It is advisory to use a broker wich is well known and trading with the demo accounts they offer before doing any deposits.
I am still confirming the legitimacy of the broker that I use this will be brought to your knowledge as soon as I choose to be working with them permanently. Stay tuned.
For Donations refer to my Tron account at:
TYdr5UxAQqfNeJha2yHZ8S39ipR7SdtM5E
NB: shooting 🌠 is meant for sell orders only. Many of the best trader's in the world blew their accounts not because of finding the wrong set-up but because of miss managing their amounts to be invested this game is approximately 90% more psychological then practical so know your thoughts, steer your destiny.