Biden warns Vladimir Putin (Russian president)
Joe Biden American president said on Tuesday he would consider personal sanctions on President Vladimir Putin if Russia invades the Ukraine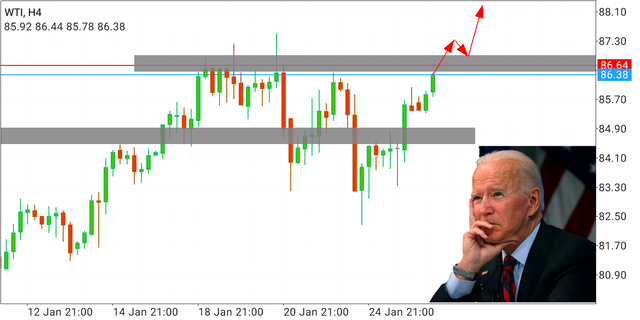 as Western leaders stepped up military preparations and made plans to shield Europe from a potential energy supply shock.
+13 million barrels of oil was recently released to as part of a global effort by energy-consuming nations to calm rapid rise in fuel prices.
The coordinated release between the U.S., India, China, Japan, Republic of Korea and the United Kingdom is the first such move of its kind.
The price of oil has recovered to it's 7year highs and may still have potential to the upside..