Hedychium Hasseltii plant | Random Mobile Photoshoot of the day
Hello friends, I hope you all are well and healthy. Stay in your home and be safe, enjoy your life.
Hedychium Hasseltii plant
My photography today is about Hedychium Hasseltii. It is a tropical endemic to western Java. Its natural habit is epiphytic but, like the Javanese epiphyte Hedychium horsfieldii, Hedychium hasseltii seems to thrive in ordinary potting compost. Again like Hedychium horsfieldii and typical of epiphytes, Hedychium hasseltii has thick and somewhat brittle roots covered with a velamen. Hedychium hasseltii is a small plant, flowering at about 60 cm tall, and can readily be flowered in a 3 litre pot. The elongated, spindle-shaped inflorescence has imbricate bracts which are densely covered with brown silky hairs. Kept warm enough, it is capable of flowering at any time of the year and produces white flowers which have a lovely spicy scent particularly in the evening. Somewhat bizarrely, the scent is just like that of a really good old-fashioned clove pink. This plant was in the park near my house and this was very beautiful and the green colour was shining in the Sun shade. I took the opportunity and took the photos. Which i am going to share with my friends. I wish that you'll be happy after seeing this.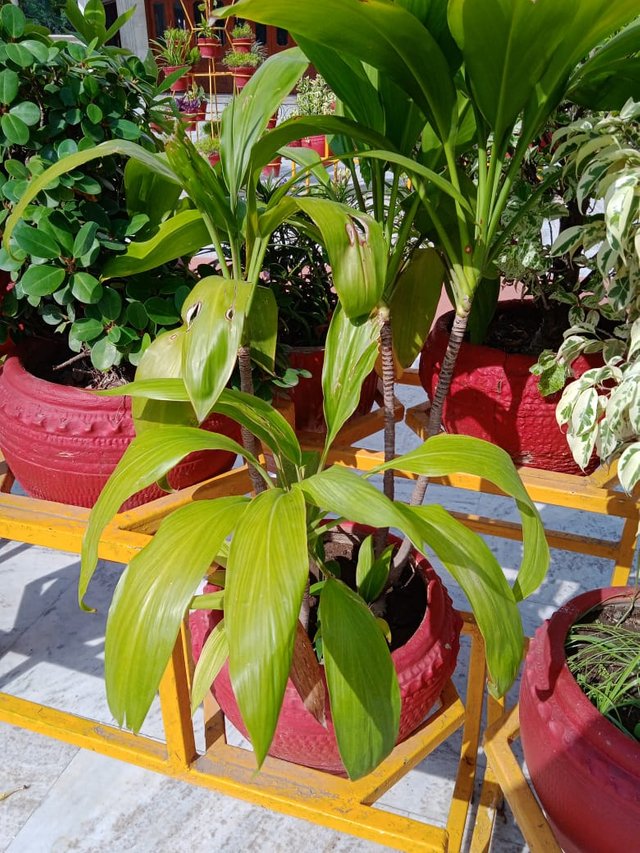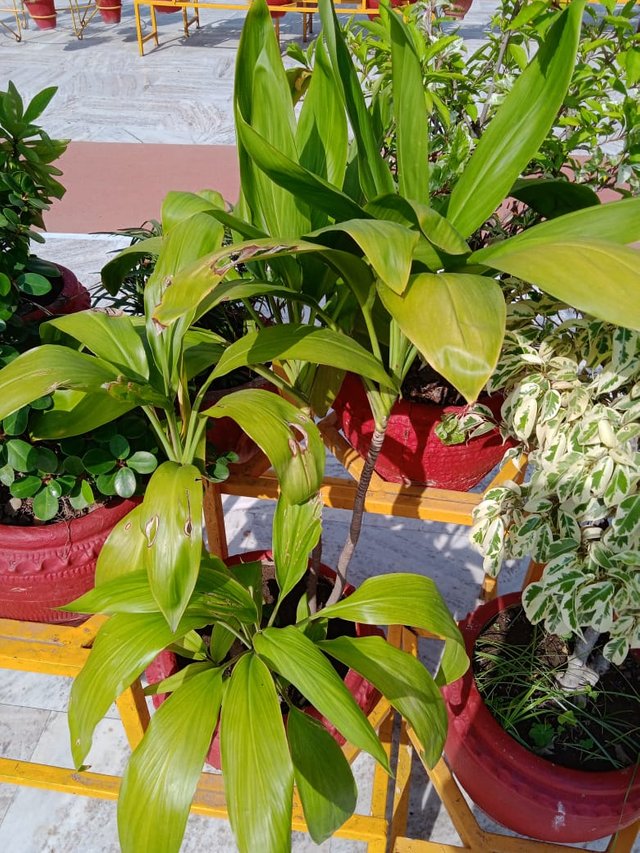 I post on Steemit every day with a different kind of photography and new idea, and here I get to learn new things every day, it's a very happy day for me every day. I thank the Steemit community for giving us this platform.
| Photos captured by | @arvindkumar |
| --- | --- |
| Camera Device | Samsung M31 Rear Camera 64MP |
| Lens | Default |
| Category | Hedychium Hasseltii plant photography |
| Location | India |
| Edited | Captured one |
Have a good day.
I hope you like this.
Thanks for visiting my post