Spying on the bee.
I decided to share some of my photos from the past
I used my old IPhone 7 back then. Today I edited them using Snapseed app. I changed the brightness, contrast, added some sharpness, and also turned one photo to white and black.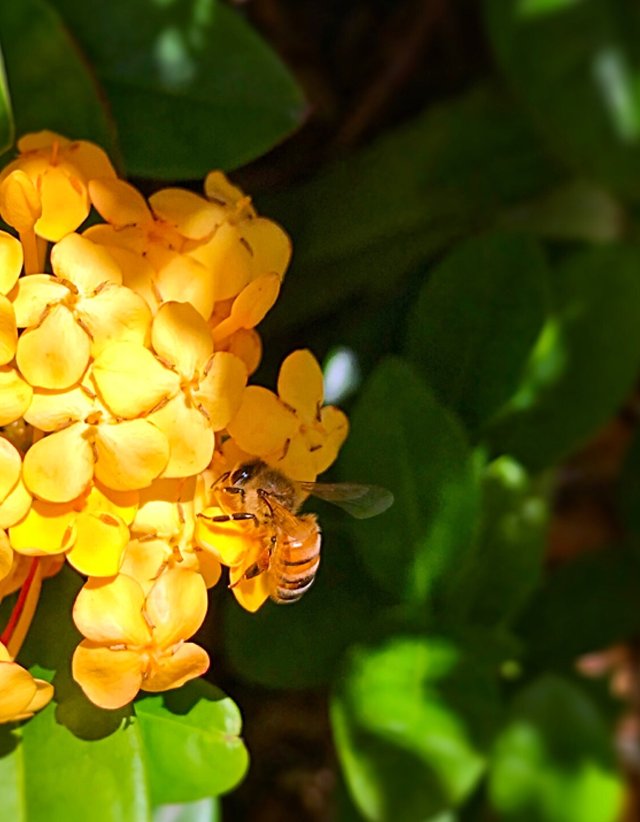 I always try to get flowers as close as I can but the camera is not strong enough to get all the tiny details.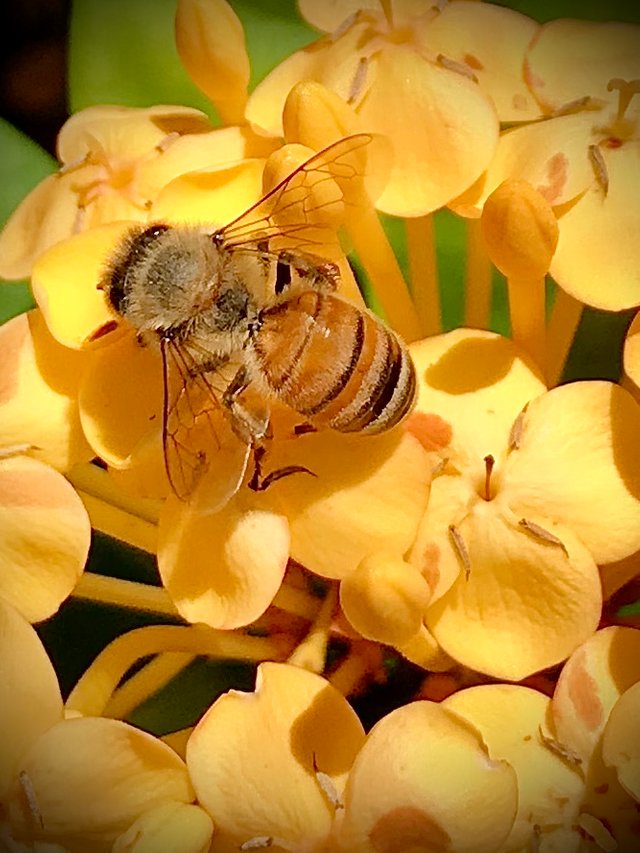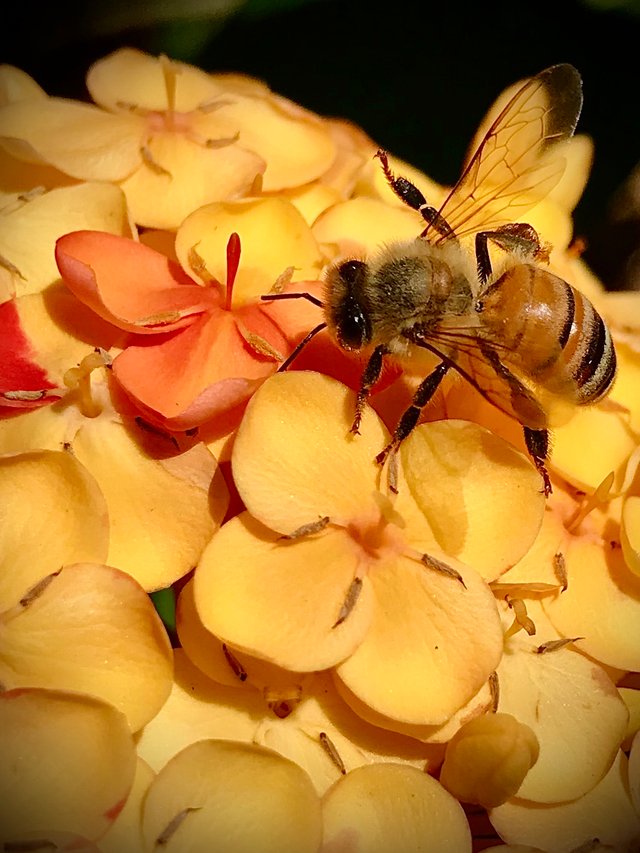 Here is monochrome version that I also like a lot.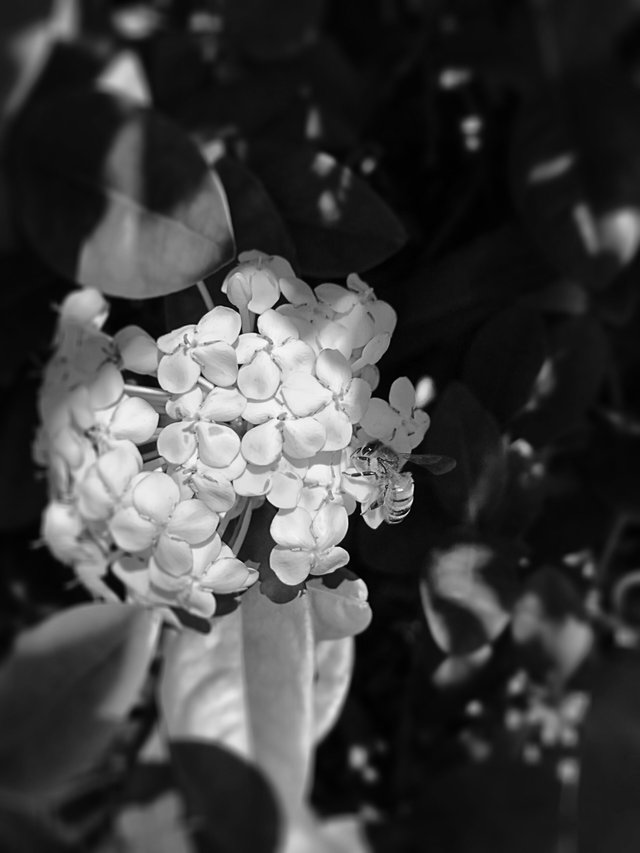 If you see a woman hunting with her phone around flowers in the park that probably would be me.
Thank you for taking a look at my photos!