Why being active without powering down is better (more useful) than powering up without being active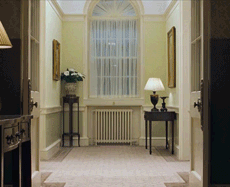 Source
Dear members of this community
This post needs to be concise so I won't write a long post. The title says it all.
Most of you don't normally upvote other members' posts at least in this community so most of you are not active as curators.
We all need to be active as authors and curators in this community.
I keep upvoting posts here and I feel like an idiot that I'm the only curator and active author that gives so much in upvotes.
Today @Danceandmusic bought 4,447 Donatello Club tokens (DC) on https://steem-engine.net/?p=market&t=DC and now DC is stronger than ever. Even if you think that this is not related to the post content, yes, it is.
By the way, @danceandmusic converted 400 STEEM to STEEM POWER. This is the transaction,
10 hours ago Transfer 400.000 STEEM POWER to @danceandmusic.
Most of you ignored this post, https://steemit.com/hive-118409/@danceandmusic/danceandmusic-accepts-donatello-club-token-dc-and-dance-tokens-for-your-monthly-contributions and actually I saw some of you rushing to sell those tokens instead of contributing towards the monthly contribution.
What do you want me to say? Very happy with some of you and a bit disappointed with the rest of you. I know exactly who is supporting and who is not supporting this community.
If you think we need many posts in this community then you are wrong. I would like to see a few members writing posts and at the same time upvoting other members' posts rather than seeing so many members writing posts and not upvoting anybody else's posts.
If you think I will be sad without your dance posts then have fun watching this video. I never shared this video before.

Feel free to leave a comment and thank you for reading!