Dance party week 14 - How to enter - #Happysteem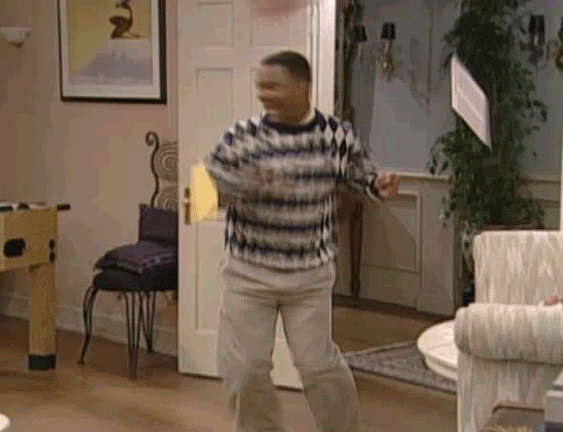 Source: http://gph.is/1XiUPXG
Dear dance lovers and friends
I'm happy to announce Dance party week 13.
Please read point 2. Eligibility, https://steemit.com/tos.html before taking part and "how to enter" at the end of the post.
I would like to see more dance lovers and friends dancing here.
@mariluna, you received 8 STEEM. Thank you for taking part every week! Here is your entry.
https://steemit.com/hive-118409/@mariluna/dance-party-week-13-how-to-enter-happysteem.

Participation prizes could change every week depending on the number of participants and the prize pool.
The participation prize will be between 1 and 8 STEEM.
Prizes can vary.
All dance lovers are welcome to join us.
How to enter:
Leave a comment here along with your dance video! The video must be yours.
You don't need to create a post, you can if you want but you need to share your dance video here as a comment.
You will receive a participation prize.
Five dance moves
Eight dance moves for you - Dancing for fun
Twelve dance moves for you - Dancing for fun
Don't try no. 6 at home unless you know how to do it.
Please share this post and support this dance project!
Thank you for watching and reading! Feel free to leave a comment!
@Steemcurator01 Thank you for supporting this dance community!