STEEM Promotion Contest #23 - Promote Steem on Twitter - 150 STEEM PRIZE
Greetings to

@dlike

community , for me it is a pleasure to participate in this contest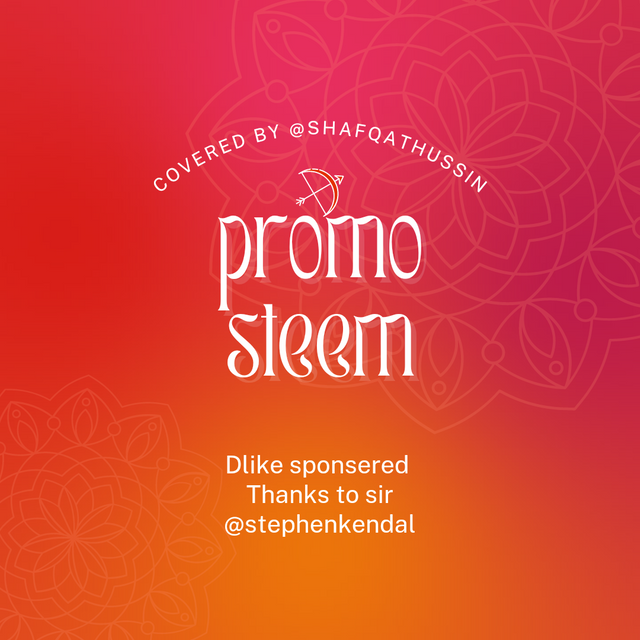 Today I will share with you my participation in the contest promoting steem through social media.For that I will tell you a little about how I got to

#steem

I am going towards a strong economic movment where I had different debts and many more, one day a person told me about this platform where I could generate income weekly at first I was quite exeptical although I decided to venture into the platform.
From the first moment it went quite well for me, I confess that it has not always been the case that I have planned good months as well as bad months, although that has not mattered to me anyway I continue working and fighting to position myself in a respectable position.
Because for me steemit is not only a source of income, for me it is a source of opportunities and investment for a safer future where if we think long-term we can have a secure future.
What better way to work than to work on a steemit platform that not only helps us live in the present, but also helps us live long-term and have a more prosperous and awesome future.





For me Steemit has resulted in an improvement to how my days pass, these being better in several aspects because it largely prevents my day-to next-day from being simply routine, therefore this type of contest is more than a contest an opportunity to take the beautiful experience of belonging to Steemit to others.

I had planned to make a single invitation image, but it was not convenient for all interested parties to ask the same questions from the beginning, so I took the time to create another image with the answers to that questions that I consider most important to answer.

How to join steemit recruit?





Would like to invite my friends @best-bangladesh @ftz @steem-dg to take part in this contest. Here you can find contest details :STEEM Promotion Contest #23 - Promote Steem on Twitter - 150 STEEM PRIZE By @dlike

Thank You @dlike for this awesome contest






Cc:-
@dlike
@seo-boss
@stephenkendal
@steemchiller
@infovore