STEEM in need of a Pump!
STEEM is sitting on support levels in terms of BTC, and could use a bounce
STEEM is basically at the lows for the year in terms of BTC.
Sitting right on support as we speak: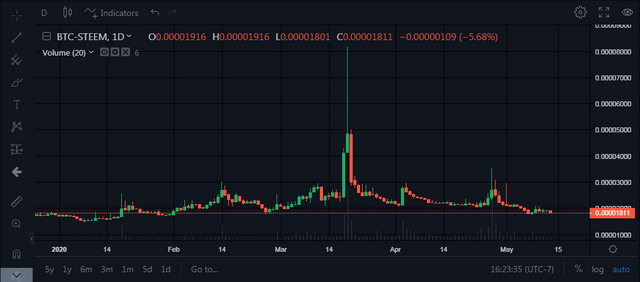 (Source: https://bittrex.com/Market/Index?MarketName=BTC-STEEM)
Our good friend Mr. 150k is sitting on the bid like usual, but prices are in need of a bounce.
Not sure who that is on the bid or who has been providing support as of late, but it appears they may be losing interest or losing power.
Hopefully that is not the case and we can see STEEM go on a nice run in the not too distant future.
It seems odd to me that Justin Sun would acquire all of this only to let it die...
My guess is there an Act II at some point here...
Stay informed my friends.
-Doc