The MXC Exchange announced they are listing STEEM
Finally, STEEM gets a new exchange listing.
At a time when many exchanges still have their wallets for STEEM disabled, the MXC Exchange announced a new listing for STEEM.
Check it out: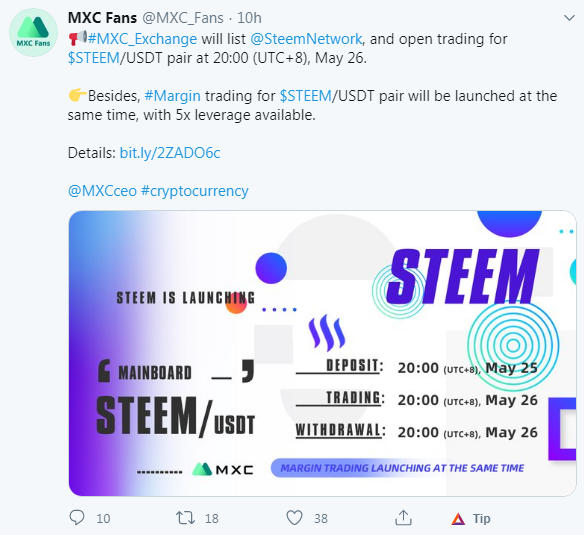 (Source: https://twitter.com/MXC_Fans/status/1264890937064345601)
Not only that, but STEEM will be tradable on margin...
That is the first time in STEEM's history that it will be tradable with margin.
This is a very big development for STEEM and hopefully it gets a few more exchange listings as things move forward.
Stay informed my friends.
-Doc