STEEM looks like it may be basing for a big move up
It won't matter if STEEM takes off if you can't transfer it anywhere.
Your only option will be to buy or sell it on the exchange with funds already there.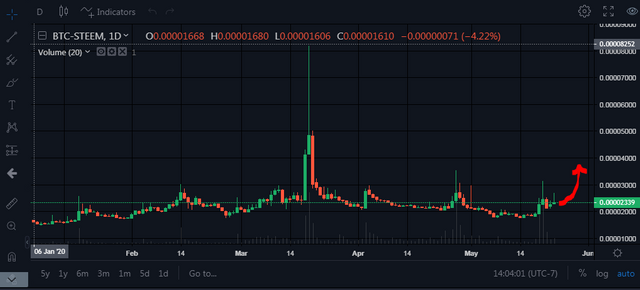 (Source: https://bittrex.com/Market/Index?MarketName=BTC-STEEM)
Hopefully that changes at some point here, especially if STEEM does go on a run...
Stay informed my friends.
-Doc