The BTC mempool is now all the way back to empty
Well almost empty.
After filling up with tons of unconfirmed transactions following the halving, the mempool is draining big time.
It's almost all the way back to flat.
Sees: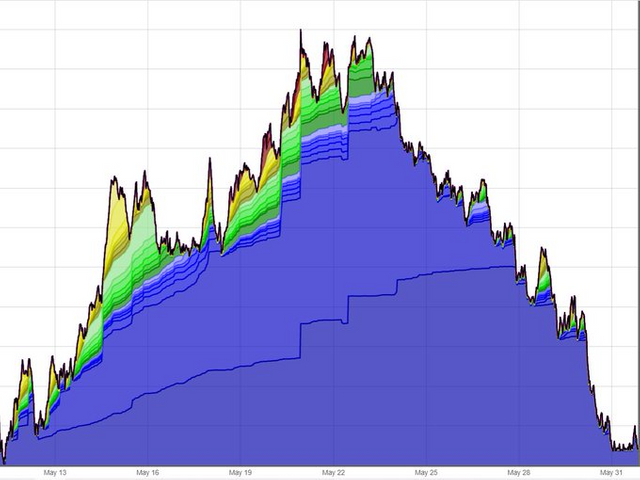 (Source: https://twitter.com/WhalePanda/status/1267165300266618881)
This means fees will go back to the low numbers we saw prior to the halving.
Nothing to see here folks, bitcoin is behaving exactly as it should and things are balancing back out.