Bitcoin will be the next World's Reserve Currency
Remember, World Reserve Currency Status does not last forever
In fact, it's but a blip on the timeline of the overall big picture.
Bitcoin has a pretty good shot at being the next one up: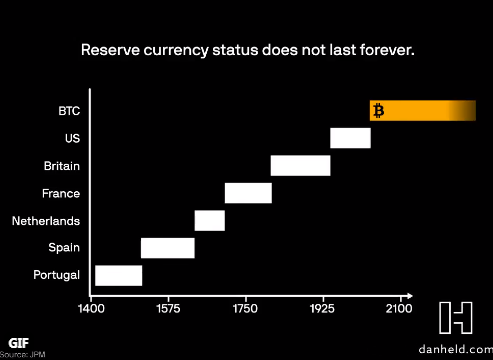 (Source: https://twitter.com/search?q=bitcoin&src=typed_query)
Certainly a better shot than anything that currently exists.
Regarding things that don't exist yet, with bitcoin no country can claim ownership of it, which will be appealing to all countries.