The Weekly Peel #15 - BANANO Community Update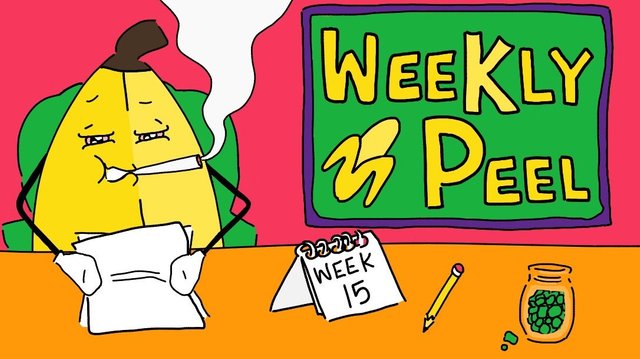 Welcome to the Weekly Peel — A regular series covering BANANO Community Updates! It has been a very busy week at The Daily Peel headquarters and we have a ton of new content — from new events, opinion pieces, and humour — that we can't wait to share with you!
The Daily Peel is the best place to get the inside scoop on Jungle-to-Jungle news — Stay up to date on contest and event information — Enjoy juicy satirical "gossip", and passionate opinions — Share tips, stories, and memes — Earn BANANO by submitting articles, illustrations, and participating in the regular games and puzzles!
Here's already another freshly pressed Weekly Peel #15 with lots of updates, check it out in our main blog: http://publish0x.com/banano/the-weekly-peel-15-banano-community-update-xejzmqj?a=QJ0dNjvdLO
Shared On DLIKE
---