Scrambled eggs inspired by the new PepperHead community! Get some!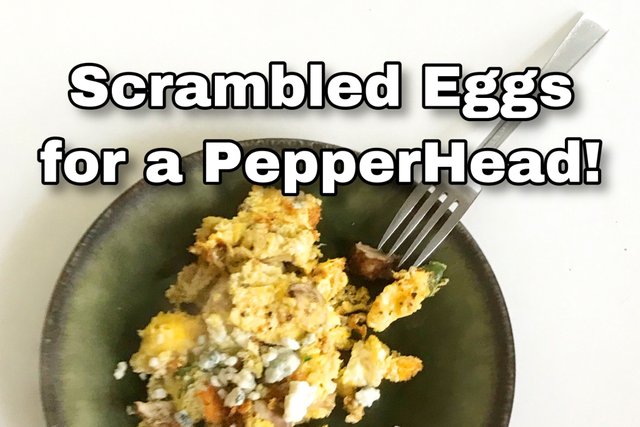 (html comment removed: wp:paragraph )
I dedicate this post to the PepperHeads out there. I felt inspired after a discussion in the most popular channel on Discord. It was breakfast time, so I cooked up some hot pepper and mushroom scrambled eggs. It's not a family recipe. I'm using peppers because I love them. I'm incorporating mushrooms because I've recently learned of their health benefits. It seems to be more important than I thought.
🥚🥚🥚🥚🥚🥚🍳
Ingredients:
Ghee, Coconut oil, 100 billion Serrano peppers, 100 million Jalapeño peppers, 8 cute little mushrooms, 4 eggs, LDOT Freeway Micro Particle All Spice, organic tire powder, pepper, smog, and cat dander.

I'm joking, I only used one Serrano. The images above show a jalapeño because I couldn't find my Serrano's at first. OBVIOUSLY, I like both. When cooked, it seems like the jalapeños lose spice potency faster than Serranos. Have you noticed a difference?
1️⃣ Get a frying pan.
If someone has scratched up your Teflon pan, put it into the garbage and never use it again. Get a new one. Seriously, that scratched up Teflon or over cooked Teflon is like poison.
Today, I'm testing my skills with a steel pan...
No, not that kind of steel pan! (@steelparade video with me in it, thanks)
This one is not from Trinidad. My pan is a steel pan for frying. (I want a skillet.) In my minimal experience, these thing are not easy to use with eggs. I've seen cooking shows and sautés seems to be a common usage. I sautéd a few Serrano slices in Ghee and Coconut oil for a roasted flavor...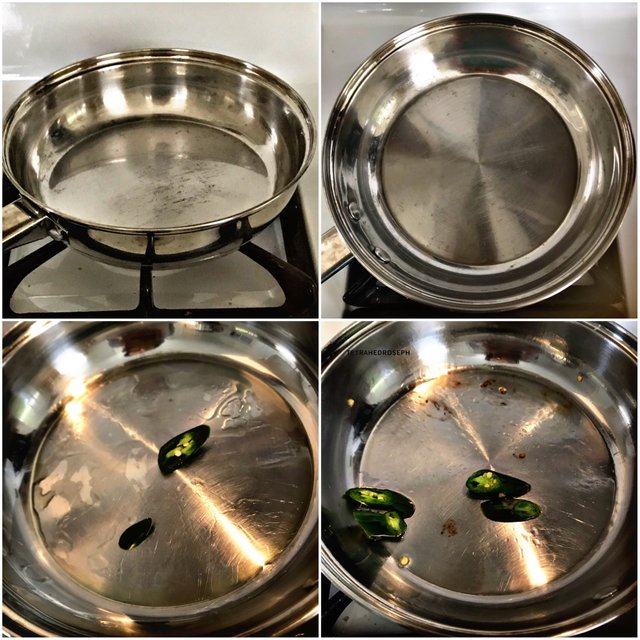 Roasting a Serrano is optional. It did nothing for me when I got to the eating part. I didn't notice it at all.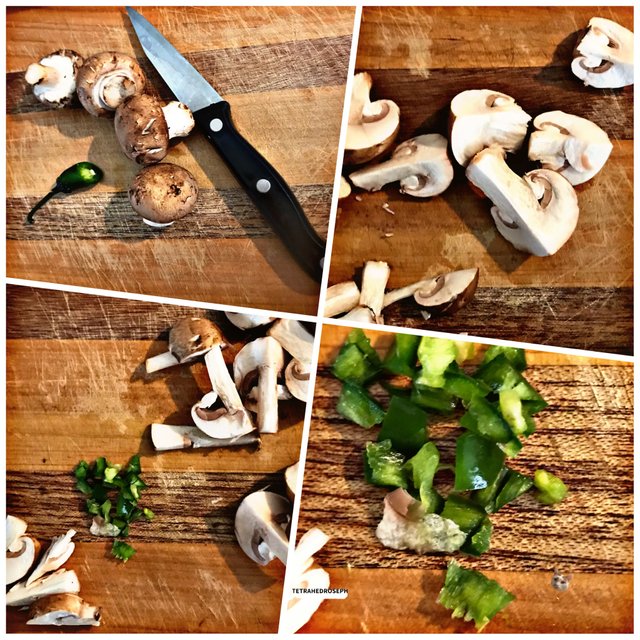 2️⃣ Cut your ingredients and add them to the eggs.
I cut the Serrano pepper into large piece to sauté in the ghee and coconut oil, but I also diced part of it. Spicy pepper will be unavoidable.
I also sautéed the mushrooms in a little more oil, but they quickly soaked it up. I won't do that again unless the mushrooms are cut thinner.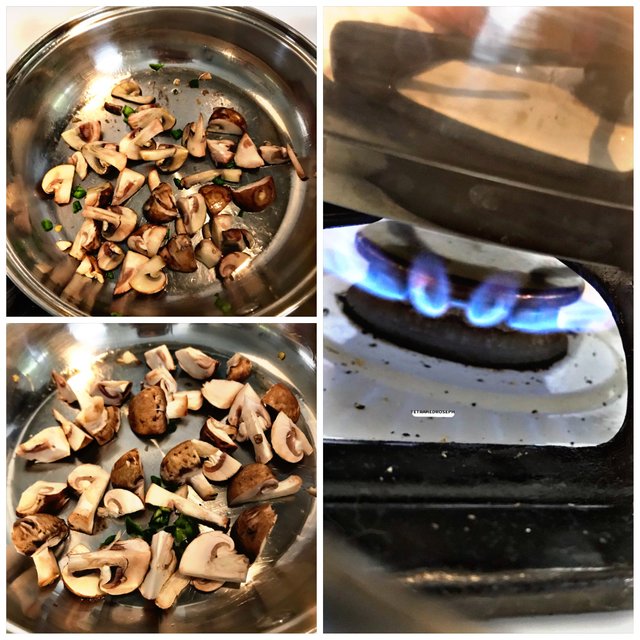 3️⃣ Mix it together!
Scramble the eggs and anything else you think is cute at this point. (ADD MORE CHILI PEPPERS?!?!)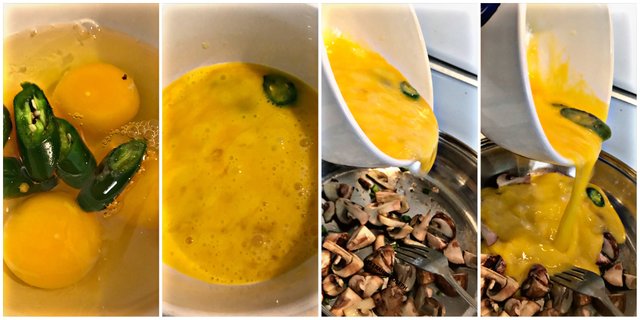 4️⃣ Cook it.
Use a low flame. Cover with a lid intermittently and also add some salt and pepper from a vintage pepper mill to give it a smelly hipster flavor.

5️⃣ Scrape the eggs off the bottom of your non-non-stick steel pan.
It's better than Teflon poisoning. I should have added more oil or butter. Maybe next time, add the mushrooms later so that they don't soak up all the lube.

6️⃣ Serve it up and make them cry.
I didn't make a burrito. I was afraid the eggs might be too hot, I saved the tortilla incase I needed a sponge to soak up the hot pepper oil.
Anyway, YUMMY! This was a success!
Not too spicy, good flavors, fully integrated peppers (no turning back!), and yummy. I wish there wasn't so much stuck on the bottom of the pan.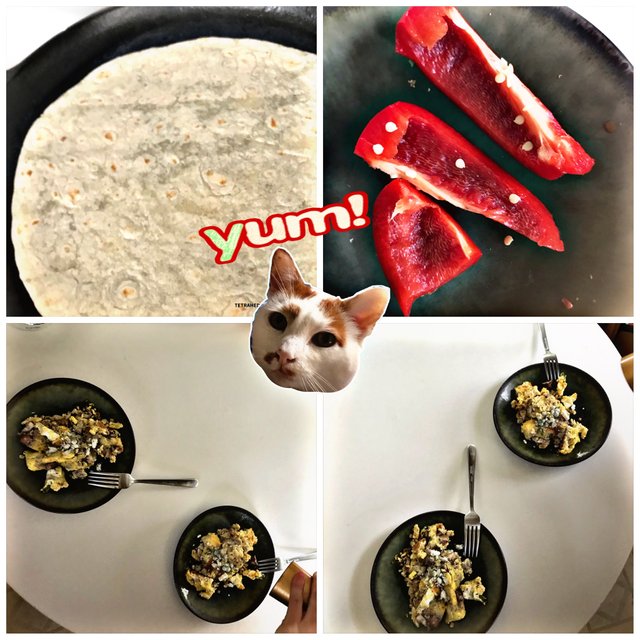 Thanks for reading and good luck recreating this dish.
Maybe some day soon someone in this PepperHead Steem community will do a live broadcast of a pepper inspired recipe.