Better Life| The Diary Game - 16/10/2021 |
Welcome, all to my today's #thediarygame post.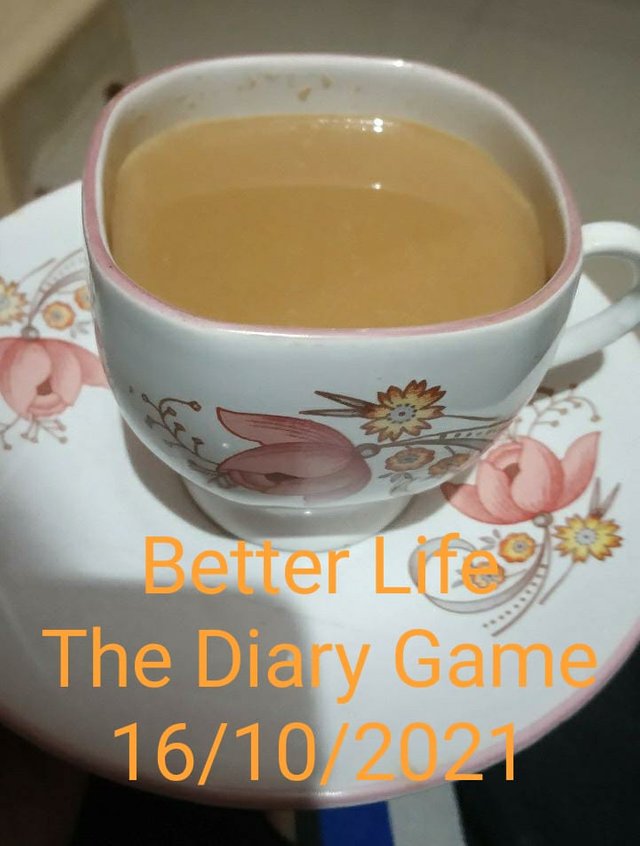 Morning Time
Today I wake up near about 8:30 am only. Today I have a plan to go outside for the breakfast with my friends. After waking up I get fresh brush my teeth and called my friend with whom I'm going to have my breakfast.
We are going to eat masala dosa. After that we return home near about 10:00 am. After returning home I get fresh take bath and as usual checked the performance of stock market as well as the crypto market. After that I went to studio for some work.

Afternoon Time
In the afternoon, It's almost 1:pm I'm still in the studio and I have to login at 2:00 pm. I asked my friend to drop me home. I reach home near about 1:40 PM. At 2:00 pm, I did log in. After login, I started my working day. I have some scheduled calls & meetings which I attended and after finishing all the calls I had my lunch. It's to late for lunch but still I was eating some snacks while I was in calls.


Evening Time
In the Afternoon I have a much work today as yesterday is Holiday so Yesterday's work is also pending. I have not even got a minute to rest. I was working on an issue that started occurring today only. Today even I didn't get time for my dinner and to feed the dogs. Today I told my brother to go and feed the dogs as I'm a bit busy with my work today. After finishing my work I log out at 11:00 pm and after that, I go for dinner. I know it's too late but what will do work was also important. After having my dinner I worked only on diary game and after finishing that I go to sleep.

Fitness Activity
Today I have a very good count in my actifit fitness tracker app. My today count is more than 5000. Currently, I have a total of 31711 AFIT tokens in my actifit wallet.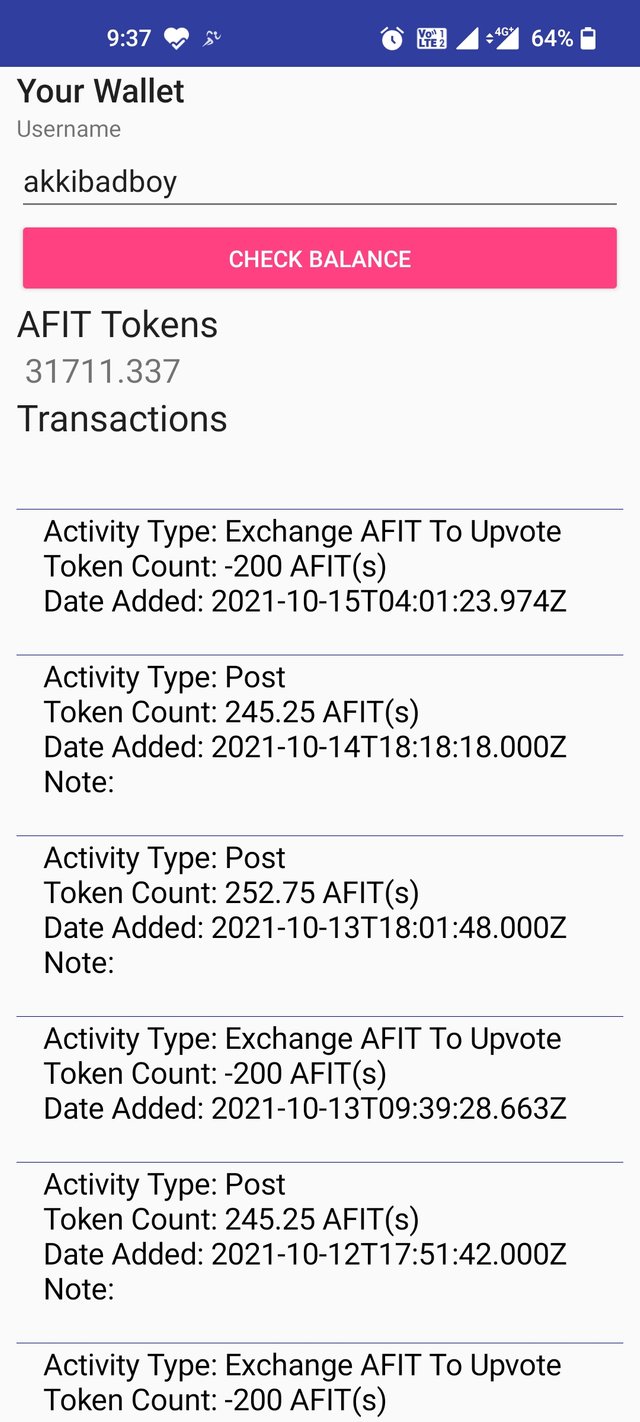 Screenshot of my actifit wallet



If you want to know more about me pls read my introduction post
If you like My post, please upvote, comment, resteem and follow!
#india #thediarygame #steemingindia
Thank you for reading my post!
@akkibadbboy
Admin: Steeming Diaries Community