Better Life| The Diary Game - 14/10/2021 |
Welcome, all to my today's #thediarygame post.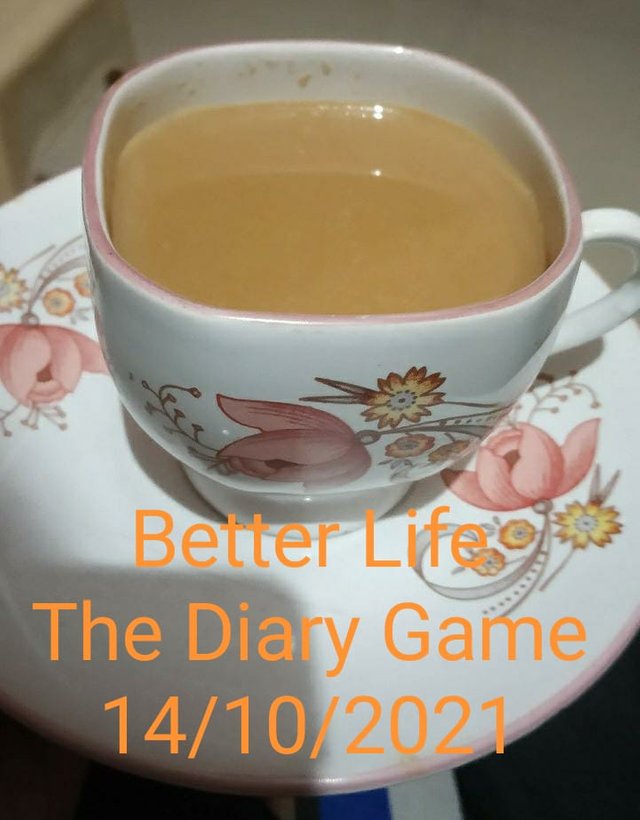 Morning Time
Today I wake up near about 10:00 am in the morning. Since this week I'm in a 2nd shift so I'm getting some more sleep, also Yesterday I was log out after 11:00 pm and then u have spend some time in my diary game and doing some other stuffs. So I sleep a bit late that's why today I wake late. After waking up I get fresh, take bath. After that, I have my breakfast.
After waking up only I have checked the opening well of the stock market portfolio and also crypto market performance.

Afternoon Time
In the afternoon, I had my lunch near about 12:30 pm and after that, Since there is still some time left for the login so, I take a rest for a while and then did login at 2:00 pm. After login, I started my work. I have a scheduled calls & meetings which I attended and after that, I was just scrolling my Instagram feed.

Evening Time
In the Afternoon I not have much work. So I spent my time on my mobile phone using Instagram and other social media apps. I was also used steemit for some time. I'm feeling hungry so I ordered a small pizza which I can afford from zomato for evening breakfast.
In the night near about 9:00 pm, I had my dinner. After dinner as usual go and feed the dogs. There is still some time left for my logout since I'm in a 2nd shift. I log out at 11:00 pm and after that go for sleep.

Fitness Activity
Today I score a good count in my actifit fitness tracker app. my court is again 5000+ but unfortunately I forgot to post it on Steemit that's why I lost all my score. Currently, I have a total of 28721 AFIT tokens in my actifit wallet.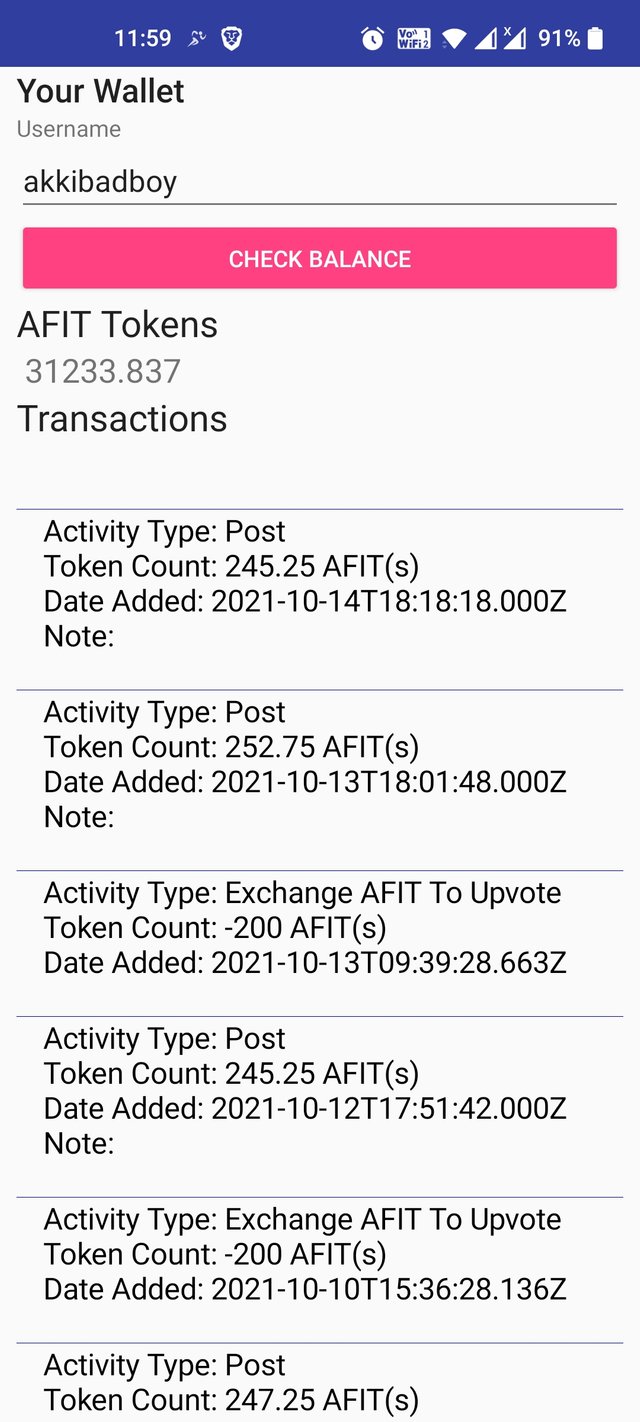 Screenshot of my actifit wallet



If you want to know more about me pls read my introduction post
If you like My post, please upvote, comment, resteem and follow!
#india #thediarygame #steemingindia
Thank you for reading my post!
@akkibadbboy
Admin: Steeming Dieries Community