APPOINTED AND COMMISSIONED.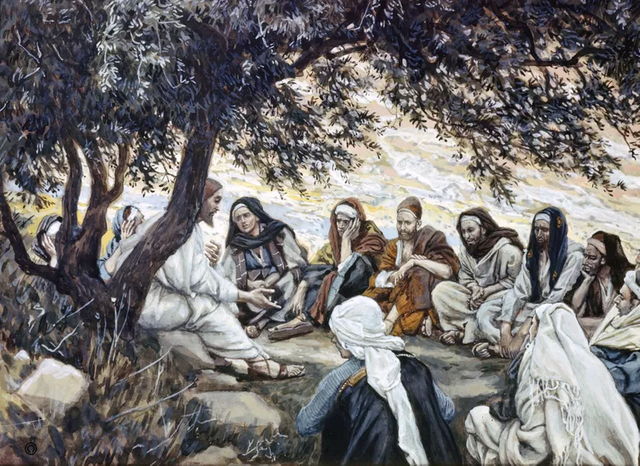 CREDIT: www.learnreligions.com
APPOINTED AND COMMISSIONED.
Jesus went up on a mountainside and called to him those he wanted, and they came to him. He appointed twelve-designating them Apostles-that they might be with him and that he might send them out to preach and to have authority to drive out demons. Mark 3:13-15 (NIV)
One of the first acts of Jesus to commence His earthly ministry was to appoint men who would "build the church" by
• Building other men;
• By removing all obstacles that could limit the potentialities of the built men (for example demons and demonic activities);
• By operating in the power of the Holy Ghost; and
• Telling all other people why Jesus died on the cross. Jesus chose twelve builders called Apostles. But later, the Apostles went on to add one other man, Mathias. Then from heaven, the Lord accosted one rabble-rouser name Saul of Tarsus, changed his name to Paul and set him on fire for the Kingdom. Up until this day the Lord is still adding men to the primary tasks! Would you let him add you?
Christian believers are called to be commissioned in Christ. We are not called for entertainment or for mindless pleasure. We are not called for a jolly across life. We are not called for a caucus of the privileged. No. We are called to continue with where the earlier Apostles left off and that is to "build the church" by
• Building other men and
• By removing all obstacles (Tribal, Racial, "Class") capable of limiting the potentialities reposed inside built men.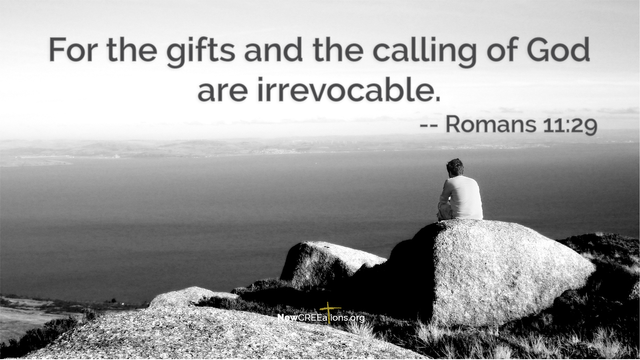 CREDIT: newcreeations.org
For the gifts and the calling of God are
without repentance. Romans 11:29
The key action after you are assured of your calling is to act to work out the calling! The Master expects that of you. All of creation expects that of you. Again, let me restate: you are complete in Christ, rooted in His love, drawing nourishment and inspiration and life from His body, propelled by the Holy Spirit, to grow your sinewy potential!
Therefore, brethren, be even more diligent to make your call and election sure, for if you do these things you would never stumble; for so an entrance will be supplied to you abundantly into the everlasting kingdom of our Lord and Savior Jesus Christ. 2Peter 1:10,11 (NKJV)
When you fulfill your calling then you would become a history-maker in the mould of the Master!
History-makers are perceptive laborers in the vineyard, propelled on wings of predestination to validating victory.
Meanwhile, history-tellers are akin to idlers who possess no spiritual currency. Hobbled by the encumbrance of an inconsequential past, history-tellers tend to colour everything with perspectives mired in irrelevance. They are borne away on wings of failure to the cesspit of loss and damnation.
I wish to be counted as a history-maker!
Jesus Christ was a history-maker: With awesome glory in heaven, He elected to come to the earth, through virgin birth, to unravel the lords comprehensive redemption plan. Although born in a lowly manger, he outgrew the restraints of swaddling clothes to bring many sons to glory. When he appeared on the Jewish religious scene, his arrival was nothing short of phenomenal.
The ossified religious establishment of the day had never seen any personality quite stunning like him. When they failed to comprehend the person of Jesus, they asked in bewildered tones, 'What manner of man is this?' His conduct rattled their corrosive legalism and the truth he preached exposed their hypocritical complacency.
His teachings pricked their curiosities and his miracles provoked their jealousies. Though excoriate the finale of his ministry was to wrought salvation for humankind, the church hierarchy preferred to his interactions with 'unsuitable' people. Jesus Christ arrived with a resonating appearance and religion as the Pharisees and Sadducees practiced it would never be the same again.
With all of my strength in the lord, I resist the invidious urge stultifying my determination, edging me toward the black hole of ineffectiveness, to be dismissed as a 'watcher of life events'. I am instead motivated to be like Jesus.
I need to be more like Jesus Christ everyday I live.