Memorial Day - "Planting Gardens" by Sunscape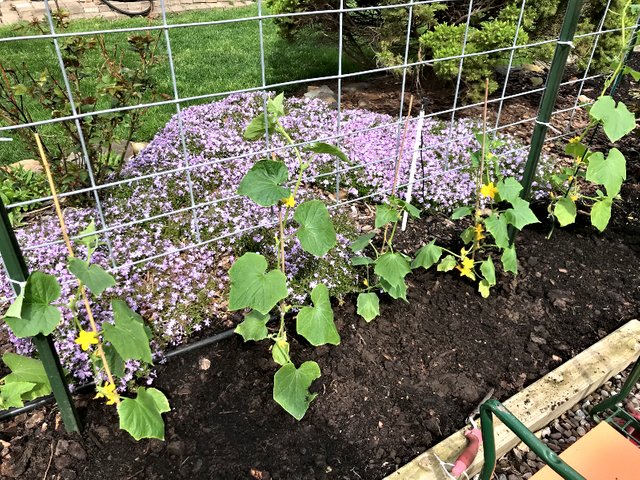 This week the weather has been very warm and sunny. Too hot to plant during the daytime so we started late after dinner to let the roots take hold without the heat of the day. I finally was able to put in the cucumber plants that were growing so tall in the greenhouse and also I underplanted with some red bell peppers.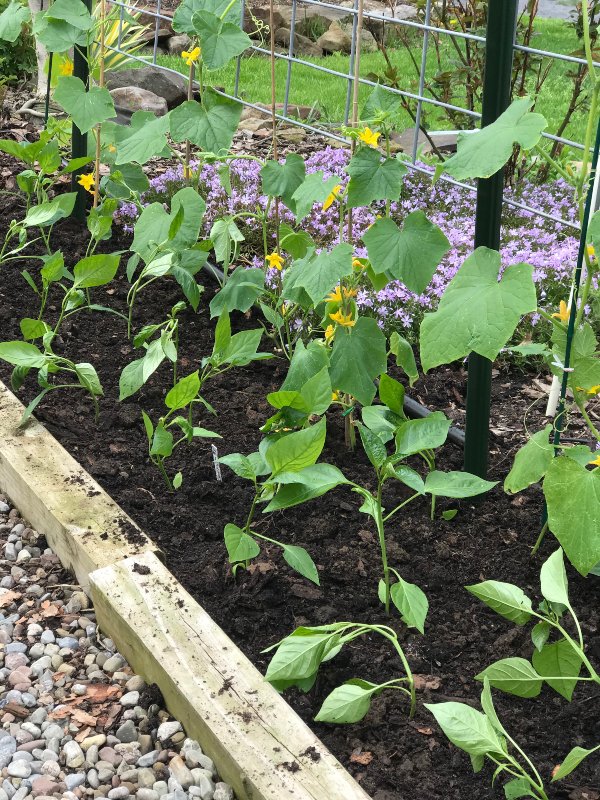 All the impatiens were put in around the back porch and my hanging baskets were put out too.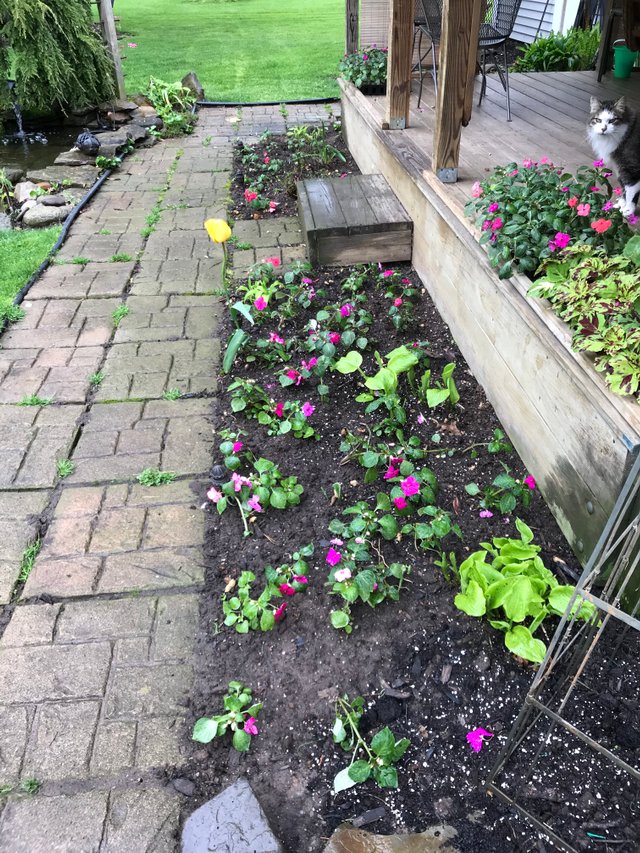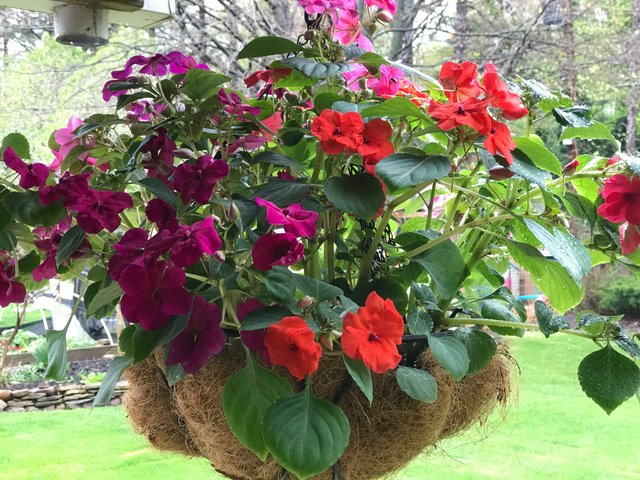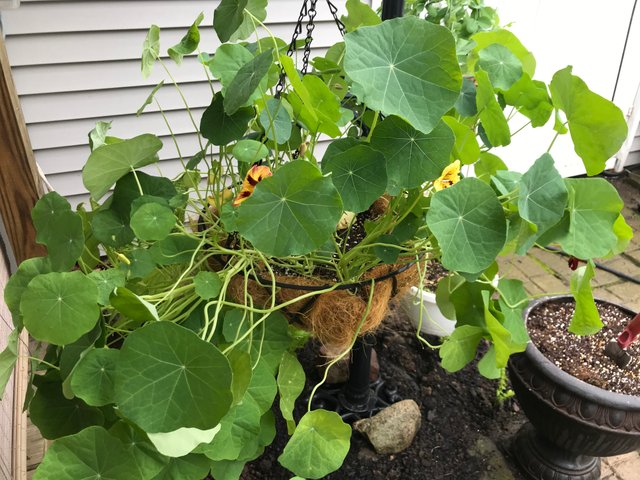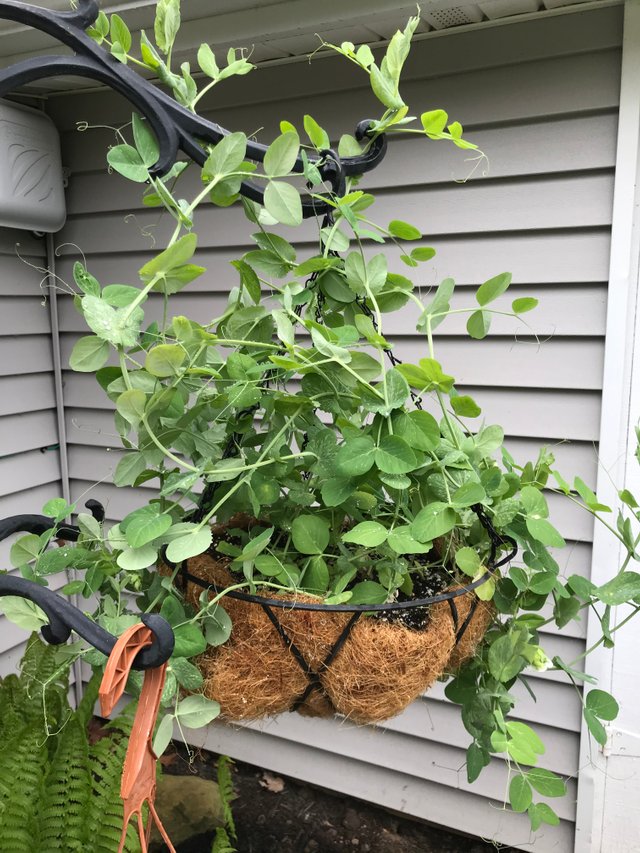 Sweet peas grow well in a hanging basket and I have it right next to the porch for handy picking along with my Nasturtiums. This makes it easy when I want to grab just a little for a salad for dinner.
Below, a bed has been topdressed with leaf mulch and prepared for the flats of flowers that will fill in this entire area. This is my sweet spot where I lay in my hammock and imagine my day away with all the surrounding nature sounds.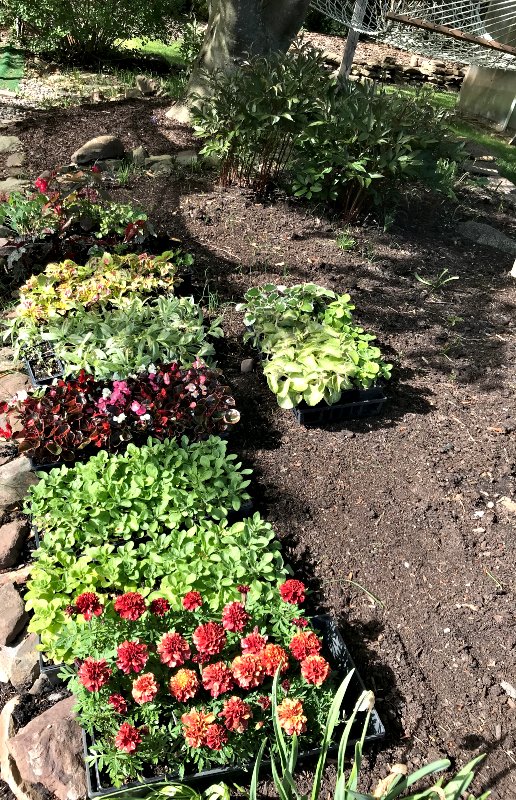 I will have to update in another post as to the progress of my planting. I still have much to do this holiday weekend along with enjoying a cookout. Have a great one everyone.
Until next time, this is Sunscape
Sun. Scape. Ing your day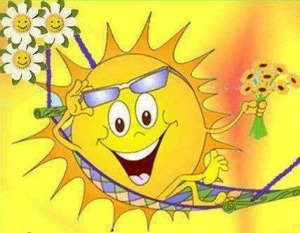 Sunscapes Soap Shop on Etsy
Website - Sunscapes Soap Shop
Etsy Store - Crystal Vibrations