Light Painting Capture: Cylon Raider
More poor-man's lightpainting in a light-tent tonight. As promised, tonight's image is that of the Cylon Raider.
The Cylon Raider took on a change from the original 1978 Battlestar Galactica and the new 2003 version. In the original version the raider was a fighter ship and was piloted by Cylon warriors. In the new, 2003 version, the Cylon Raider was a living creature with self-awareness and the ability of self-propulsion, so did not require a pilot. In fact, there was no room for a pilot; it's internal workings were techno-organic.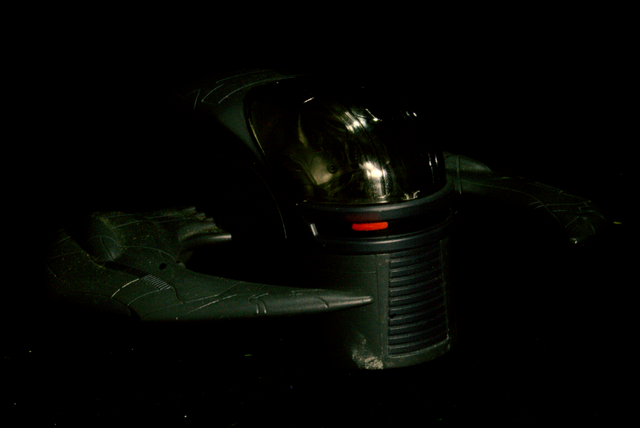 This particular toy is modeled after the 2003 Raider but, interestingly, has room for a Cylon pilot. I have the pilot, so I put it in there.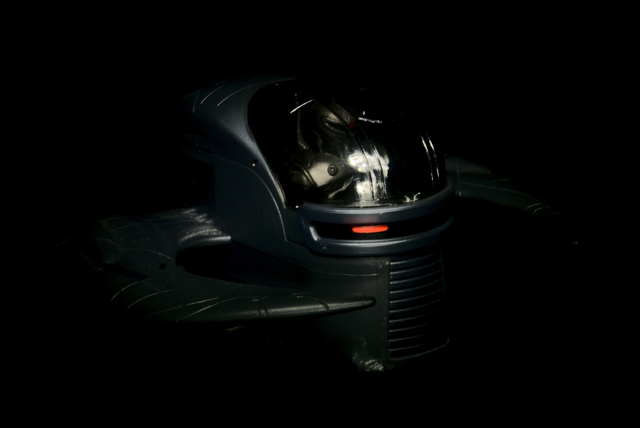 These particular images turned out a little darker than I was originally planning, but as I was working on editing them I felt this was the right look: the Cylons are the bad guys, and what evokes bad monster more than emerging and then retreating into the dark, where it can't be seen?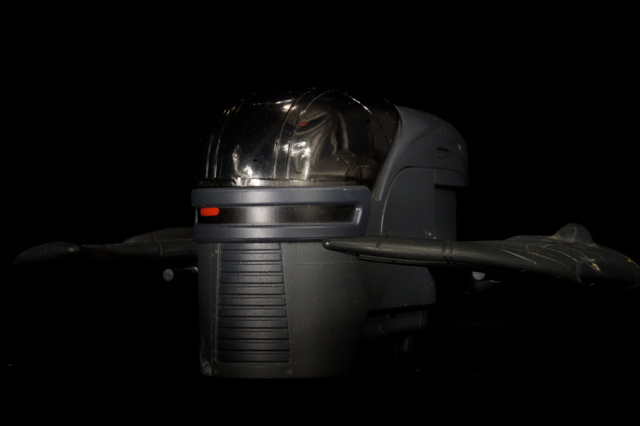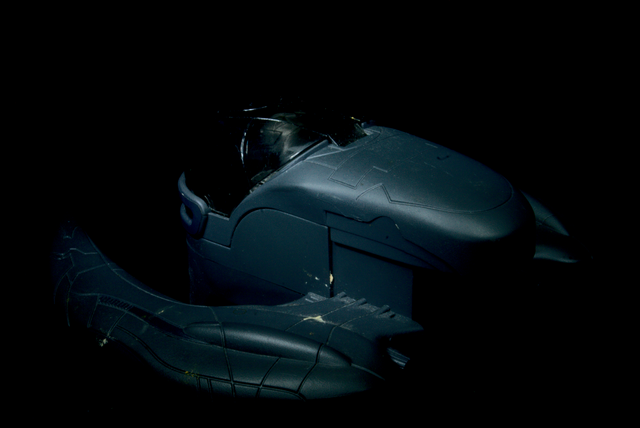 (c) All images and photographs, unless otherwise specified, are created and owned by me.
(c) Victor Wiebe




(design by remyrequinart: https://steempeak.com/@remyrequenart)