I Came for the Crypto – I Stayed for the Communities - My Steem Story...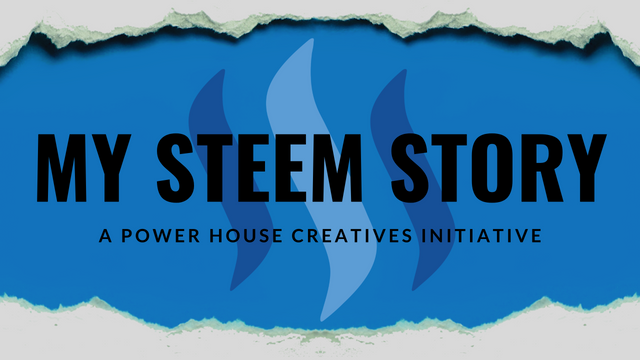 MY STEEM STORY
A Power House Creatives Initiative

Everyone has a story – and all our stories have something in common… we all started from nothing and knew nothing. People want to hear stories. They want to hear OUR stories — they want to know who we are, where we are from, what we are doing, who and what we love, what we have learnt and where we are going. People also want us to hear their story! Being a part of the Steem network is an individual journey for every single one of us and through this initiative we will share our stories not only with all who are already here – hopefully inspiring, guiding and informing them… but doing the same for everyone else in the world too. Through our stories we will prick the curiosity of those who have not yet arrived and illuminate and widen the already open doors to our one in a million blockchain.
We invite and encourage each and every one of you to participate and share your stories too! You can find the "how to" details at the end of this post.
---
MY STEEM STORY - BY @PORTERS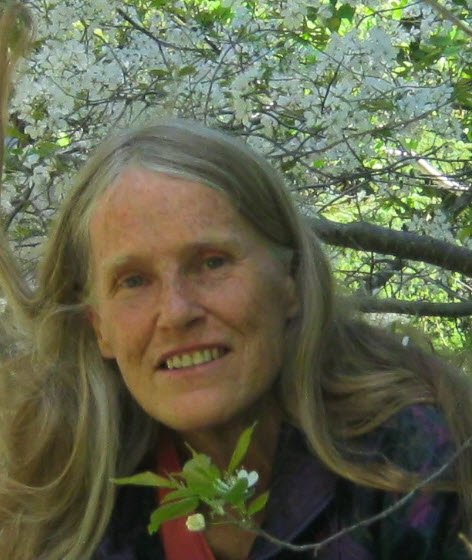 Where my Steem Journey began
I had been looking for a way to increase my positive cash flow and wanted to diversify, getting into some cryptocurrency. I had hesitated from purchasing cryptocurrencies outright for they were so volatile.
Enter Steemit and the ability to earn cryptocurrency through content creation and curating.
Steem became my gateway into cryptocurrencies but it wasn't at all like how I thought it would be.
My initial challenges & how I overcame them
I couldn't just dump my plr stuff on there or my old blogging material (this was a good thing to have happen!) I was finding people on Steem who were genuine and engaging and it was opening a whole new world for me, making connections and friendships with people from all over the world! Plus it got me writing again. Something I had let go after getting a bit burnt out from writing a series of books. I did have to learn how to properly format my posts to bring up the quality of them. Thanks to @riverflows she made small suggestions and pointed me in the right direction for learning markdown, etc.
At first I didn't earn more than a few cents for my posts for I was out there on my own and not knowing how to promote my posts until I joined supportive communities and got involved in initiatives.
I was unsure of what to post about at the beginning but with the different contests, challenges and questions of the week from the different communities, that was no problem. I was having fun and I thoroughly enjoyed engaging with other folks in the communities.
The communities became the bedrock for my involvement on Steem. It was fascinating to see them evolve and to be a part of them. Seeing the strength of the Steem community when it was called upon to come together and come together we did to make necessary changes and keep Steem strong.
My Steem blockchain knowledge
When I first came to Steem the only knowledge I had of blockchains was from a program I had listened to on the radio describing them. I wasn't too sure how they really worked but they sounded interesting. Since working on the Steem blockchain, posting my content, managing my wallet and keys, voting for witnesses (those who keep the blockchain going) and going through hardforks my understanding and appreciation for the Steem blockchain increased. I loved it's decentralized nature and that we own our data and once it is on the blockchain it is on there for good. No one decides who is going to see my content or who they will show it too, my content is on the blockchain for whoever wants to see it and will appear in the newsfeed of those who follow me.
It's funny, over time I didn't care as much about the crypto I was earning (although it was steadily increasing which was nice to see rewards for your efforts) but I do appreciate the way my understanding has grown about cryptocurrencies and I do now have some in my portfolio.
My Steem favourites
It's wonderful to see Steem evolve and the developments taking place!
I started out just blogging on Steemit sharing some things about living in the boreal forest, foraging in the wild, a bit of photography (this really increased when I got myself a decent camera and joined in the #Wednesdaywalk initiative plus other initiatives like #featheredfriends, #photo52, #amazingnature, I posted about my gardening joining in @simplymike 's Steemit Garden Journal Challenge #gardenjournal and started a series of posts when I began my indoor gardening project (they are listed at the end of the last post I did here).
I started making videos with garden tours or the sounds of nature around me, some box opening and occasional talking head video when I shared about my Steem life, etc. I tried using Dtube to upload my videos without much success so I was so happy when 3Speak came into being, a decentralized video platform that uploaded my videos to the blockchain. Finally I have a home for my videos other than Youtube. Gradually I began to realize that Steemit was just a front end for the blockchain and there were other, better (in my opinion) front ends like Steempeak that allowed scheduling posts, setting beneficiaries (this came in handy when I curated for the Natural Medicine community for I could set myself as part beneficiary of the post rewards) and so much more. Another front end I was excited about was when the founder of @NaturalMedicine decided to take the jump and created the Natural Medicine front end, allowing all the wonderful natural health and healing content to be gathered in on place, eliminating the need to sift through all the other content on Steem. It's wonderful to have your previous blog posts shown at the end of your posts when you post from www.naturalmedicine.io and also any posts entered there show up in a blog stream in the Natural Medicine discord channel. They can have special announcements pinned to the top and other useful info plus all the tags that they support is listed there (which is quite extensive)
There was more and more communities starting to form with their own tokens thanks to Steem Engine and it is wonderful to be able to see all your comunities in one place and when you go to a community there is just info related to that community.
My Steem hood & its peeps
What are some of these communities I belong to –
My golden nugget advice
The Steemisphere was a different place then anything I had encountered, giving me a chance to interact with some wonderful people whom I never would of in my normal neck of the woods (I say that literally for I live in the Boreal forest in a somewhat isolated area.)
So am I here for the long run? You bet! I only see bigger and better things ahead!
You too can be a part of this, come join in, introduce yourself with a post tagging it with #introduceyourself , stating your interests and you will find you will be greeted by different folks from the many diverse communities which will invite you in. Come and engage, meet in the different discord channels of the communities, where you will find lots of support and people ready to give you a leg up! Remember we were all newbies to this at one time so don't be shy give it a try, I'm sure you will be happy you did!
---
Hey @riverflows @trucklifefamily @artemislives @nateonsteemit @julianhorack care to share your steem story?
---
GENERAL INSTRUCTION:
Create a post titled: "My Steem Story – By @your.user.name"

The first three tags in order are to be as follows:
#hive-114105
#powerhousecreatives
#mysteemstory

ONLY make use of the cover image provided in this post.

Keep the same formatting and placement (intro, footer
instructions etc.)

Replace the personal photo with one of your own.

Tag 5 people to join in on the initiative.

Share your post to twitter.

Share your twitter link and Steem post link in the comments of @jaynie's "Steem Story" post.
POST INSTRUCTION:
Write a post which shares and gives adequate response to the following headings:
• Where my Steem Journey began
(How you first discovered Steem and your very first thoughts and impressions "as you landed".)
• My initial challenges & how I overcame them
(Share a bit about the difficulties you faced at the beginning, whether it was navigation, post creation, engagement – whatever – how you resolved them and how differently you feel about it now)
• My Steem blockchain knowledge
(Give a little bit of background on your blockchain knowledge when you began your Steem journey versus now.)
• My Steem favourites
(What are the things you do mostly on the blockchain – is it blogging, vlogging? What front ends do you like to make use of and what content genre's do you generally focus on?)
• My golden nugget advice
(What advice would you offer to those that are unfamiliar or new to this space)
• My Steem hood & its peeps
(Share a little about the communities you belong to, discord servers you frequent and perhaps a handful of the awesome people you follow)
---
Thanks for stopping by!

Proud member of @naturalmedicine, @homesteaderscoop, @tribesteemup, @ecotrain, @freedomtribe, @earthtribe & @steemitbloggers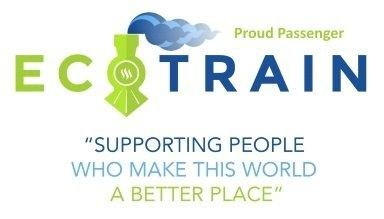 Discover previous ecoTrain magazines at @ecoTrain plus news on the Eco-Village at www.ecovillages.io


Discord
About


Visit my store - Porters Place at
https://homesteaderscoop.com/store/porters-place/

Grateful for the curation and support of
@tribesteemup