My Steem Story – By @mariannewest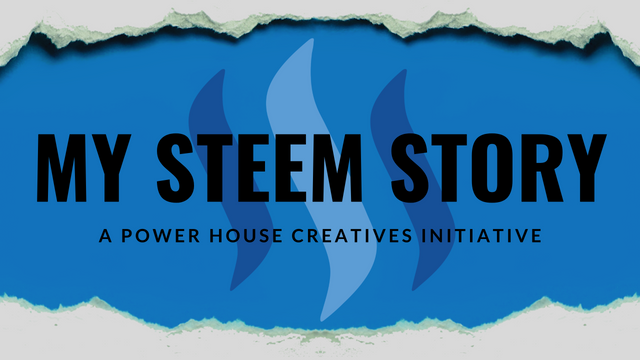 MY STEEM STORY
A Power House Creatives Initiative

Everyone has a story – and all our stories have something in common… we all started from nothing and knew nothing. People want to hear stories. They want to hear OUR stories — they want to know who we are, where we are from, what we are doing, who and what we love, what we have learnt and where we are going. People also want us to hear their story! Being a part of the Steem network is an individual journey for every single one of us and through this initiative we will share our stories not only with all who are already here – hopefully inspiring, guiding and informing them… but doing the same for everyone else in the world too. Through our stories we will prick the curiosity of those who have not yet arrived and illuminate and widen the already open doors to our one in a million blockchain.
We invite and encourage each and every one of you to participate and share your stories too! You can find the "how to" details at the end of this post.
---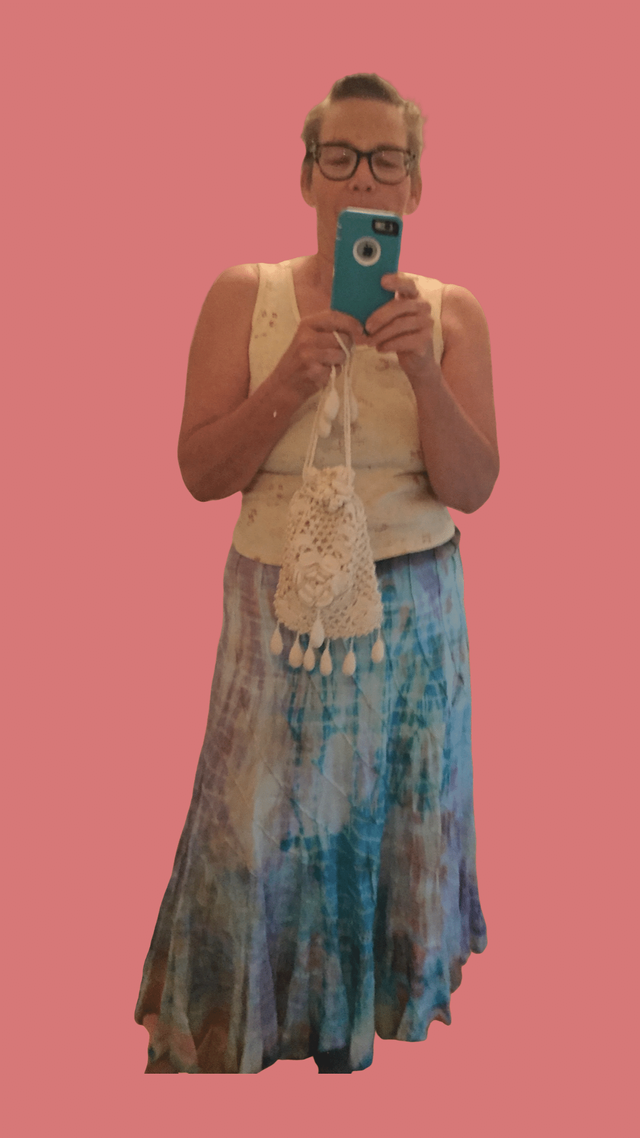 It's Been An Eventful Two Years
Where my Steem Journey began
My Steem journey began well over two years ago during a podcast interview with my then co-host and her midwife. We were talking about birthing and such and I can't remember how we ended up on the topic of Steem. I do remember that her son had introduced her to Steem and was excited that it was a way to earn crypto through blogging.
My podcast co-host had investments in crypto and had encouraged me to invest as well, but we never had money to do so. Earning it, on the other hand, was an option I was excited about.
My initial challenges & how I overcame them
Once I had gotten my approval from Steem, I realized that I had entered a world I knew nothing about. I was never much of a computer person, had no idea what markup is - you get the picture. I was clueless.
Steem became a bit of an obsession of mine and I spend many (way too many) hours figuring things out. In the beginning, I made nothing or very little on my posts. Slowly, I learned to format, insert pictures, and how to make friends on Steem.
A big deal for me was to participate in the selfie challenge hosted by @papa-pepper. I got to know a lot of people through that challenge and also was able to increase my SP by being part of the winning party at a time when Steem was worth almost $ 10.
Lucky for me, people on Steem were super helpful and everyone was willing to explain how to maneuver on this platform and what to do.
Joining discord was another excellent move. So many helpful people and groups.
My Steem blockchain knowledge
My blockchain knowledge is still not so great. I understand what a blockchain is, that there are many applications on the blockchain. but for example, I don't know what to think about the new deal with Tron.
My Steem favorites
My very favorite things about Steem are the many friends I have made on this platform. A few, I had the great pleasure to meet in person. Even better, last year, I made two road trips with steem friends. It can't get better than that!!
Of course, I love my Freewriter community and am looking forward to meeting the ones that live on different continents from me in person one of these days.
I love Actifit and post almost daily my activity count with a short description of my day.
Appics is another favorite. Actually, there are so many cool applications on the Steem blockchain that it is almost impossible to use them all.
My golden nugget advice
My advice to anyone starting out is to take it easy. Have fun and learn slowly but surely.
If the main reason to be on Steem is to make money, there are many contests to enter and some people manage to attract the big voting power. Personally, I gave it one year to see if I could make it a money-making enterprise and switched to having fun and helping others when that didn't work out for me.
My Steem hood & its peeps
The Freewriters are my first community. Over 850 days ago, I started to publish a daily freewrite prompt, and the friendships that have bloomed from that simple activity are priceless.
@thealliance became my first online family and its members have helped me a lot on this Steem journey. I had the pleasure to meet many in-person and looking forward to meeting them again.
@steemusa is another community that is an instrumental part of my Steem journey. They gave me my first large delegation and it was wonderful to give out some votes that registered above zero.
@socalsteemit are my local buddies and we have had many in-person meetings.
The powerhousecreatives community(@steemitbloggers) is close to my heart and will always have my support. The community is close-knit and very supportive of each other. Love them!!
There are many others who have been part of my steem journey but I find myself running out of time on a regular basis to visit them all.
GENERAL INSTRUCTION:
Create a post titled: "My Steem Story – By @your.user.name"

The first three tags in order are to be as follows:
#hive-114105
#powerhousecreatives
#mysteemstory

ONLY make use of the cover image provided in this post.

Keep the same formatting and placement (intro, footer
instructions etc.)

Replace the personal photo with one of your own.

Tag 5 people to join in on the initiative.

Share your post to twitter.

Share your twitter link and Steem post link in the comments of @jaynie's "Steem Story" post.
POST INSTRUCTION:
Write a post which shares and gives adequate response to the following headings:
• Where my Steem Journey began
(How you first discovered Steem and your very first thoughts and impressions "as you landed".)
• My initial challenges & how I overcame them
(Share a bit about the difficulties you faced at the beginning, whether it was navigation, post creation, engagement – whatever – how you resolved them and how differently you feel about it now)
• My Steem blockchain knowledge
(Give a little bit of background on your blockchain knowledge when you began your Steem journey versus now.)
• My Steem favourites
(What are the things you do mostly on the blockchain – is it blogging, vlogging? What front ends do you like to make use of and what content genre's do you generally focus on?)
• My golden nugget advice
(What advice would you offer to those that are unfamiliar or new to this space)
• My Steem hood & its peeps
(Share a little about the communities you belong to, discord servers you frequent and perhaps a handful of the awesome people you follow)

We now have a community!! Join the Freewriters!
Sign in with your steem name and posting key
Go to explore communities
Join the Freewriters
Post your Freewrite through the community if you wish or use # hive-161155 as your FRIST TAG on a dapp of your choice. Just make sure that they don't put their own tag as the first.

Join us for the daily 5 - Minute Freewrite. Check my profile for a new prompt every day.
I am adding the CC tag to all prompt posts and to most of my other posts as well. You can earn Comment Coins simply by leaving a good comment. No spam please!!!

All images are my own unless otherwise cited.
Graphics made on Canva.



Animation By @zord189

#SoCalSteemit is building and supporting the Steemit community of Southern California. If you are from SoCal and are into creating quality content here on Steemit, we'd love for you to follow us @SoCalSteemit and join our group on Discord!

Join @Actifit, become healthier by being active and earn as you walk. My referral link
Join us at the Freewrite House for fun and games!!! Weekly drawing for SBI memberships and so much more!!

And get your Freewrite House Swag here