My Steem Story – By @elisonr13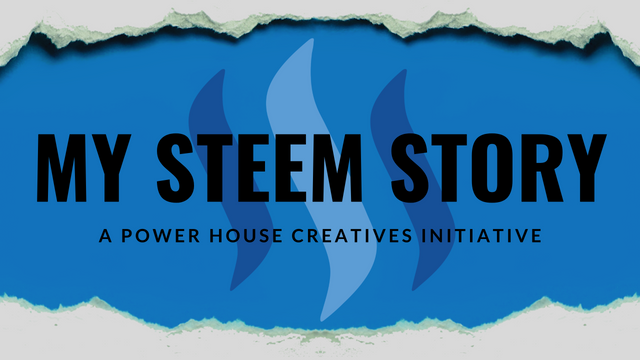 MY STEEM STORY
A Power House Creatives Initiative

Everyone has a story – and all our stories have something in common… we all started from nothing and knew nothing. People want to hear stories. They want to hear OUR stories — they want to know who we are, where we are from, what we are doing, who and what we love, what we have learnt and where we are going. People also want us to hear their story! Being a part of the Steem network is an individual journey for every single one of us and through this initiative we will share our stories not only with all who are already here – hopefully inspiring, guiding and informing them… but doing the same for everyone else in the world too. Through our stories we will prick the curiosity of those who have not yet arrived and illuminate and widen the already open doors to our one in a million blockchain.
We invite and encourage each and every one of you to participate and share your stories too! You can find the "how to" details at the end of this post.
---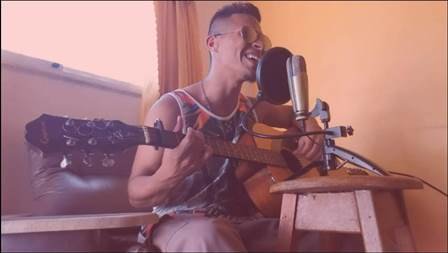 Where my Steem Journey began
It was October 2017 the date I first heard about steemit. I was in the genesis of my university career and in terms of expenses I had many, so one afternoon my sister appears talking about a "Meetup" that would take place in San Joaquin, a neighboring town; The event would be dictated by her co-workers and was aimed at other people, but she heard the company's halls talk about the subject and of course we attended.
In the course they talked about how people monetize their art and their way of life, how they interact with people from all over the world, how they learn, evolve and improve their lives by feeding a blog, being part of a community as virtual as palpable. I have never been a lover of social networks, I never heard about decentralized applications, but this was something I should try.
My initial challenges & how I overcame them
The first thing I did not understand was how to convert cryptocurrencies into national currency, it was a strong stage, thank God the exchange houses appeared as the one I currently use, @orinoco. My fight against my ignorance towards the markdown simbology was not so severe thanks to my sister and google.
The content in Spanish was supported by @cervantes and not many more, so it was difficult to make content in Spanish and get support, I had to frequent the foreign language. I realize that steemit without discord was something almost impossible, it was increasingly necessary to know "what is Discord", and without love for adventure I left, creating my account and finding all the communities I did not know, "the pearl of the seashell."
My Steem blockchain knowledge
It is appropriate to say that I am not the same ignorant one who started a blog of "whatever" a couple of years ago, however my current knowledge is so useful as to be called "basic", I cannot explain to people outside that the internal organizational and functional structure of steemit is as complex as the same word "complex" is, but I can tell you about many useful things, things that I appreciate knowing and that if I didn't know they would take me back, to a stage or site that I would call limbo.
My Steem favourites
Art always predominates in my focus. Since I came to steemit until today, art remains my favorite subject to read, listen, contemplate, learn, practice and share, of course I have followed some blogs and vlogs, and I have tried to do them, but art predominates as a preference.
I liked to share my work at the @ntopaz museum, I even became curator of it, a beautiful stage. After trying several front-end I got steempeak, I'm testing it recently and I like it.
My golden nugget advice
Recently I had an interview on @radiosteemit where I was asked the same question, "What advice would I give for others to advance on steemit?" and my answer is the following: look for and surround yourself with people who motivate us, help us, know more, it will be valuable conversations and instructions that these people will leave us; and when someone less informed or educated approaches us, then we are the people who motivate, help and instruct.
My Steem hood & its peeps
You have to meet these users: @lyon89 a pretty lively friend, his instrumentals are of the bests on the platform, he also sings great; @fernando.lubezki is a good friend, of the firsts, is a good writer and has a great ear to assemble his beats; @eugelys has a beautiful voice and is the friend who has given me the most support in regards to steemit, I appreciate her and support her; @edwardstobia is a formidable, melancholic composer in his lyrics and with a cheerful personality; @equipodelta is a beautiful woman who makes very beautiful writings and drawings, always appreciates the art of others; @nahupuku is a very original musician with a unique personality, great character; @montycashmusic is a great musician; @avellana is a beautiful person, with a subtle and warm art; @georgeboya is a very kind and respectable person, is someone very correct; @yanes94 is a formidable artist, someone very cheerful; @cafeconleche are tender and very talented people; @smeralda is a lady who likes to travel, and is a very nice person; @potatosauce is quite friendly and shares similar hobbies to mine; @isaria is a pretty popular woman in steemit who supports the art of others and creates very good content.
I am not very active in discord, but there are communities and projects that I appreciate, some I visit them in discord when I connect, among them there are those that have supported me for a long time and others I have been acquainted recently. This is @elarca, @templo, @cervantes, @c-sqared, @steemitbloggers, @lmvc, @votovzla, @sonicgroove, @la-colmena, @threespeak, @celfmagazine, @helpiecake, @angelesdesteemit, @nucleo-fse , @bdcommunity, GEMS, OCD, @rutablockchain
Well, I was happy to share with you about my story on steem, a lot! so I would like to invite you to participate in this dynamic, especially to you 5, guys:
@lyon89
@fernando.lubezki
@edwardstobia
@montycashmusic
@yanes94
Join, for now of my writing this is the end!

ALL THE PHC MEMBERS PARTICIPATING IN THIS INITIATIVE HAVE SET 50% OF THEIR POST REWARDS TO @STEEM.DAO
---
HOW TO JOIN IN:
GENERAL INSTRUCTION:
Create a post titled: "My Steem Story – By @your.user.name"

The first three tags in order are to be as follows:
#hive-114105
#powerhousecreatives
#mysteemstory

ONLY make use of the cover image provided in this post.

Keep the same formatting and placement (intro, footer
instructions etc.)

Replace the personal photo with one of your own.

Tag 5 people to join in on the initiative.

Share your post to twitter.

Share your twitter link and Steem post link in the comments of @jaynie's "Steem Story" post.
POST INSTRUCTION:
Write a post which shares and gives adequate response to the following headings:
• Where my Steem Journey began
(How you first discovered Steem and your very first thoughts and impressions "as you landed".)
• My initial challenges & how I overcame them
(Share a bit about the difficulties you faced at the beginning, whether it was navigation, post creation, engagement – whatever – how you resolved them and how differently you feel about it now)
• My Steem blockchain knowledge
(Give a little bit of background on your blockchain knowledge when you began your Steem journey versus now.)
• My Steem favourites
(What are the things you do mostly on the blockchain – is it blogging, vlogging? What front ends do you like to make use of and what content genre's do you generally focus on?)
• My golden nugget advice
(What advice would you offer to those that are unfamiliar or new to this space)
• My Steem hood & its peeps
(Share a little about the communities you belong to, discord servers you frequent and perhaps a handful of the awesome people you follow)
---
May love be your flag always
See you soon
Steem On!