Peas and Carrots is what they are ..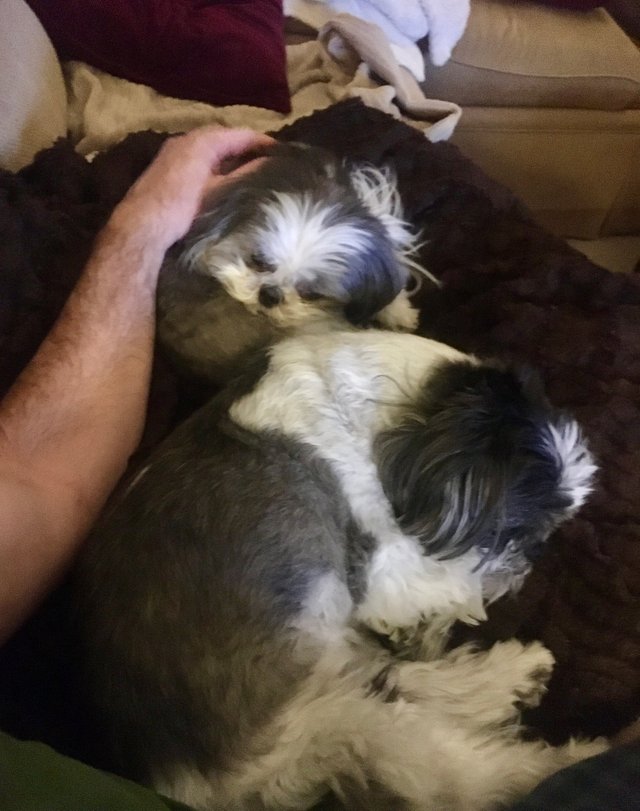 Every night when I sit down for a few minutes, Pepper and Molly snuggle up in their respective spots. Molly on her corner pillow blanket mountain and Pepper on his mommies lap on right smack dab next to me. Tonight he started out on mommies lap and then moved over next to my side. Out like a light. Mouth moving and slight sounds coming from his mouth. What is he dreaming about? Walks? Running around the yard? Guarding the house when we're gone?? Who knows. Dog stuff I suppose.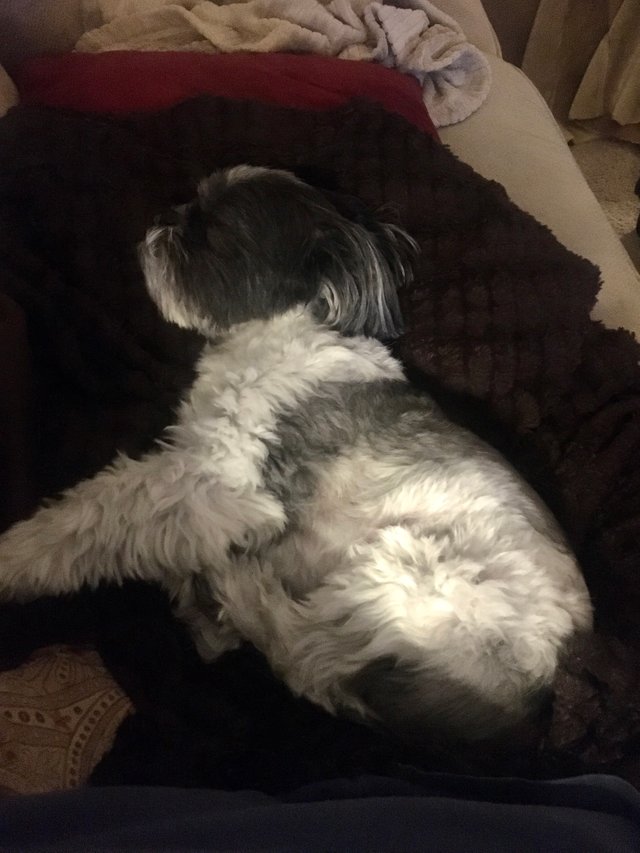 Molly quickly moved in next to her brother. Two reasons for this sudden show of sibling love.. he's on her soft brown blanket and secondly I'm eating a handful of pretzels. No way she's getting any. They throw up rather quickly and pretzels are not too good for them I hear. Anyhow, she moved in and is now content enough to just stay and chill. They've always gotten along very well with only a handful of tense times. Can't remember the last time that happened. Probably over 6 years or so. It's nice not to have to worry about doggy battles and disagreements.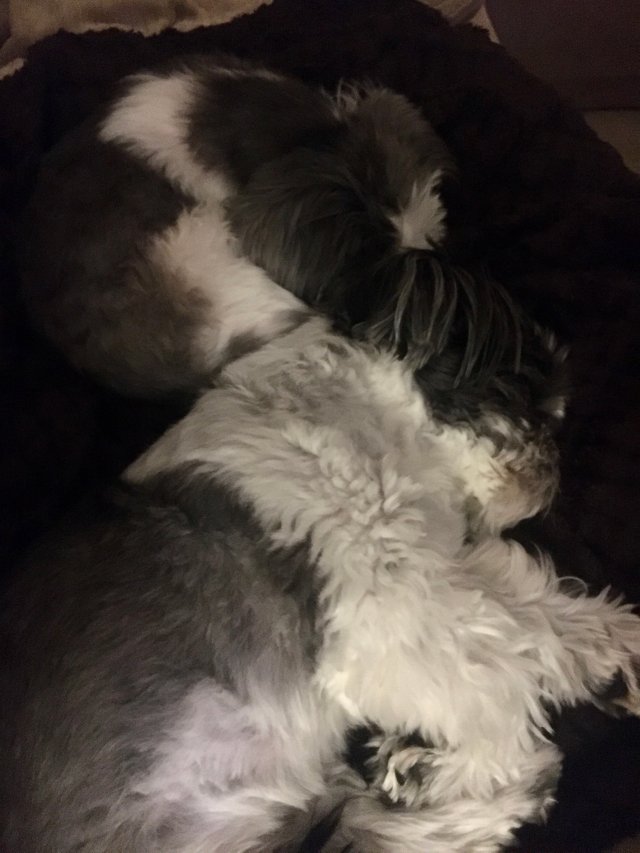 Head to head the rest. One knowing when the other moves. Pepper is almost completely def at this point, so he relies on her movements and vibration. He tends to lean up against us or sit on our laps more as well. Poor guy. He's no sad pup though. Plus he gets lots of attention because we feel for him. We also find ourselves yelling at him more so he can hear us. The neighborhood must think he's a bad boy and that we are crazy hahaha. Oh well.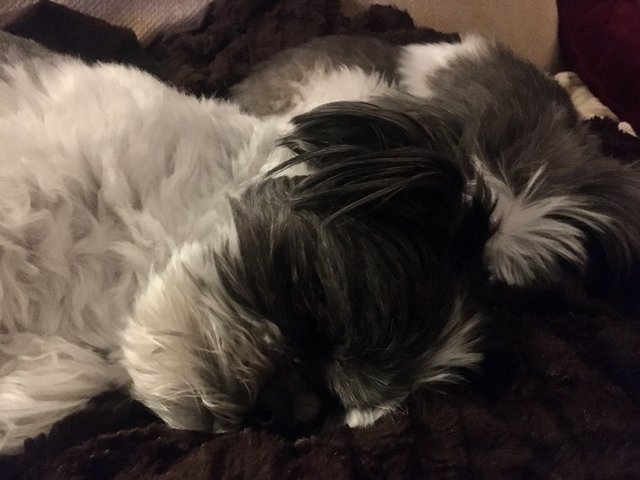 Molly figured out I was taking photos. She hates them. She swatted a few times so I had to give in and am giving her some love. It's too cute to ignore.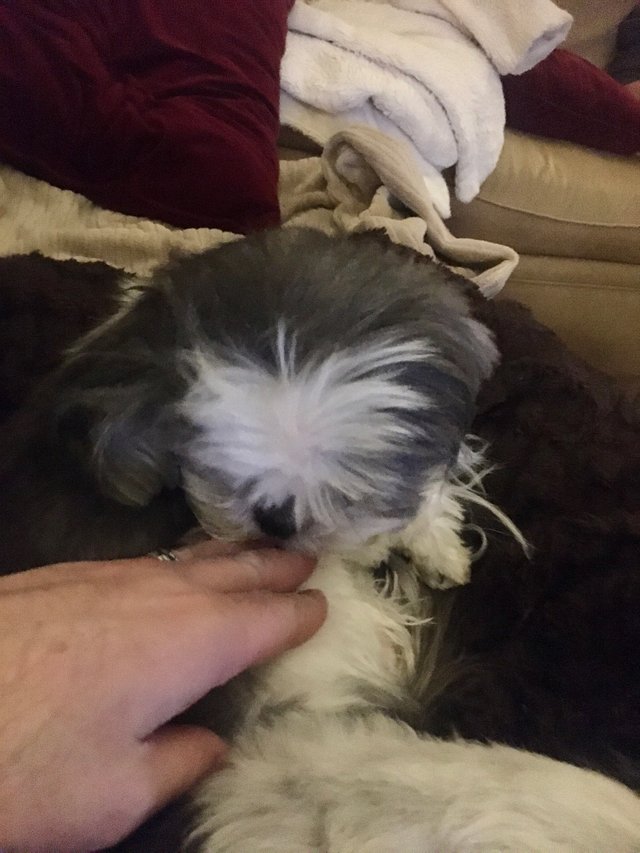 I got lots of kisses so I rubbed the face and neck till her eyes closed and she was making funny grunting noises. She content now and so am I.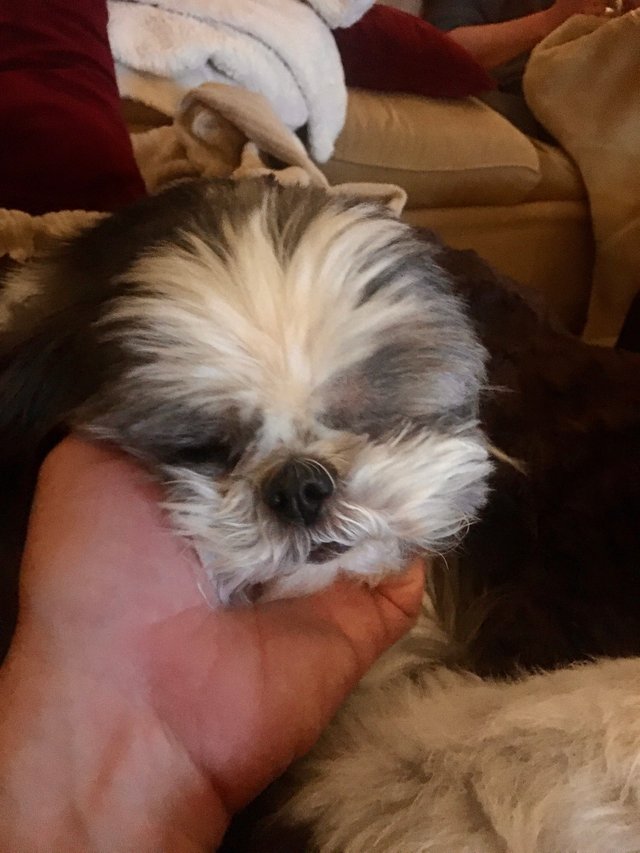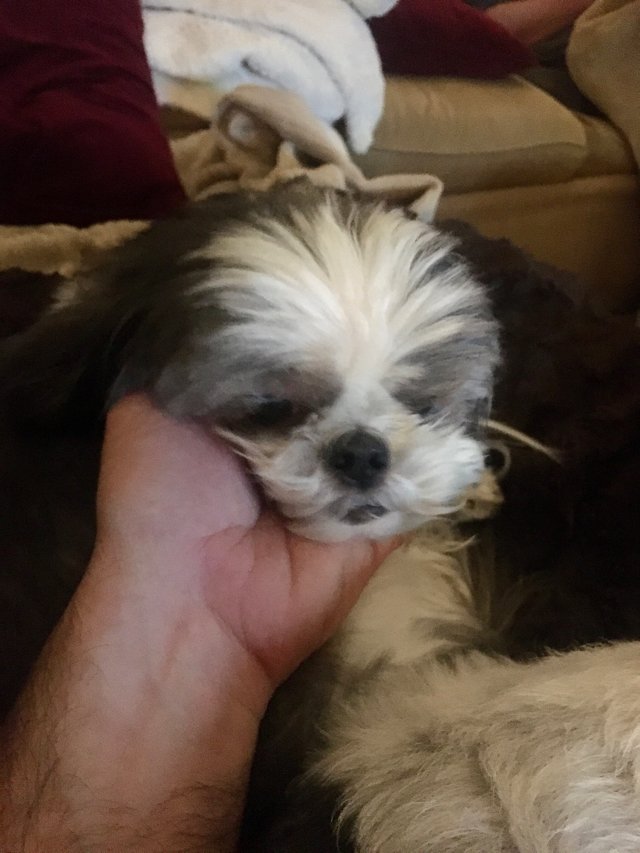 Time for bed now. It's getting late and I have an early morning ahead of me. Not sure what the dogs will be doing tomorrow, but I'll be heading out the front door with a cup of coffee in hand. But until then, we will go snuggles in the bed. That's the plan at least. The plan if I am left any room. Good night everyone!!!
Did you see my last puppy posts???!
Old Fashion Hamburgers - Mine And Pups Fav's
Why Does My Dog Yawn So Dang Much
Spent a little time in the yard with the pups
Check them out if your interested in following along with Molly and Peppers story. Thanks!
PS- we finally made it to bed..Night!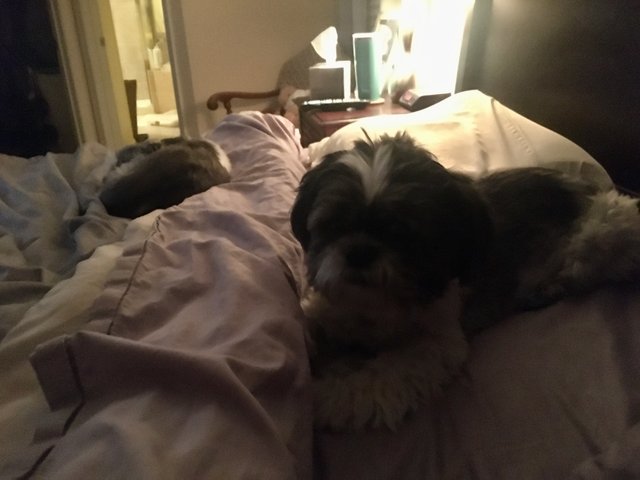 <~~~~~~~~~~~~~~~~~~~~~>
Thank you for swinging by my blog and checking out the post. Have a great day!

All words, pictures and art pieces are the sole property of B D Miller Gallery, unless otherwise noted and credited, and are not to be reproduced or copied without the prior written consent of B D Miller Gallery.