What if Petro Wins? A Foreign Resident Perception of Presidential Elections Colombia 2022
Will a Petro Presidency bring peace and prosperity for all? Or a socio political redistribution of wealth?
Which brings us to the main topic. What if Petro wins?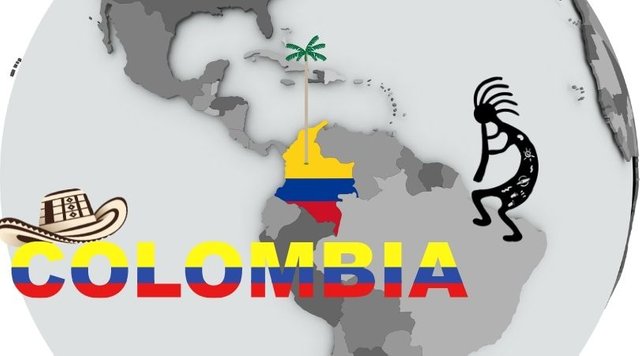 To be honest, this is the first time I have taken the time to study the issues. Using Yandex.com I ran across an article that I feel gives the most honest perception being questions and answers directly from Petro. Written by El Pais [1], a mainstream online magazine.
I am also contrasting it with a piece from another major media outlet called the Brazilian Report [2] which focuses on the history of this candidate, piecing together a picture of who this man might be.
Let's start with history.
According to The Brazilian Report, Petro was a liberal thinker in a conservative Catholic school as a youth. Before the age of 18 he was contacted by M-19 a militant political group willing to use violence to create revolution. His nickname was "Comandante Aureliano" out of a book by Gabriel Garcia Marquez, a Colombian author who always embraced socialist/communist philosophy.
His role wasn't one of an armed militant, instead he was a community organizer - much like Barak Obama, former US president. However, this was a secret which wasn't revealed until 1984, an interesting number if you have ever read George Orwell.
Shortly after his affiliation was revealed, he was tortured and imprisoned. Shortly thereafter the army (M-19), stormed the Palace of Justice (like the supreme court), to demand a trial of the president, Belisario Betancur. Casualties included the death of 100+ people including 11 out of the 20 Supreme Court Justices. This event is still shrouded in mystery (which isn't mentioned in the article), because all the alleged survivors/witnesses that day were never seen or heard from again.
In the late 80's Petro was released from prison and helped to write the 1991 constitution which he plans to reinstate, if/when he is elected. A statement he made in the interview by El Pais. Both articles are linked at the bottom so you can read up some more on the issues.
In short, he goes on to become a congressman, later the mayor of Bogota, and then a senator. This is his second presidential race in Colombia.
The main fear of what a Petro presidency could mean and the odds of it occuring, is summed up in the following paragraph which is a direct quote from The Brazilian Report:
"But with a political platform promising increased state intervention and redistributive policies, which dovetail with the large-scale political protests that have taken place in the country since 2019, his chances are even better than ever."
Anyone who understands the principles of freedom, also knows that state intervention does not create liberty.
The article by El Pais lays out the issues he plans to bring to the table.
Populist Platform: He intends to appeal to the working/lower classes.
Pacto Historico: "progressive sectors, which are basically liberalism without an agenda, and which have constructed a discourse a la Paulo Coelho" (a direct quote from Petro in El Pais)
Promote a matriarchal society where the women own the land, given priority over men. Designs to empower women in Colombian society.
End oil exploration, but continue current exploitation. Promote tourism and internal production models.
Application of the 1991 Constitution "The constitution remains in force but is not being applied." [1]
Acknowledgement of a very real possibility that he (Petro) can be assassinated as per previous candidates which went against the mainstream agenda.
Duque goes on trial for crimes against humanity and "social forgiveness" (for guerillas/combatants).
Create a "pact of coexistence, whose central protagonist is neither an armed nor state organism, but society." [1]
An agenda of reforms designed to "deepen democracy."
Claims that he is NOT Pro-Castro/Chavez, and a distrust for Nicolas Maduro.
Immediately re-establish relations and border peace with Venezuela.
Anti-Big Oil - no concessions for fracking
Favors the Bernie Sanders political model over the Joe Biden one.
Legalize cannabis, support legal coca farming. Remove mafia from the drug equation via legalization and agrarian reform. Take away state/regional control of drug traffickers. Take drug trafficking away from armed groups.
In a nutshell, these are the main issues. He closes the interview by stating that if he fails to make president this time he will withdraw from politics to avoid becoming an eternal candidate. Also, he will do less talking and more writing.
In Conclusion
It is hard to determine what a Petro presidency would mean for Colombia. I am not ready to uproot my family and leave either. Should he win, it has become our decision to stay in Colombia at least a year or more, and continue to work on tourism/lifestyle projects via my main project: CoffeeAxisTravel.com
The riots of 2021 paralyzed much of Colombia and created a larger price increase than the proposed tax reforms which most of the country initially came together to protest against. Things got out of hand when subversive groups (Antifa/Guerilla funded) became involved, provoked aggression and caused the protests to drag on for more than a month.
This analysis is not necessarily meant to support Petro, only create an image of who this man might be and what he claims to represent as a presidential candidate.
Sources:
https://english.elpais.com/usa/2021-09-22/gustavo-petro-colombia-doesnt-need-socialism-it-needs-democracy-and-peace.html