Motorcycle Street Races in Colombia | Culture Edition
We wandered towards the action in the Tunel de Samanes, a tunnel of trees which make up the entrance of the small Colombian town where I live. My first reaction was shock at the sheer mass of people spread out before me on a track which is essentially a large round-about style of freeway interchange.
This is a @steemexclusive
Motorcycle Street Races in Colombia | Culture Edition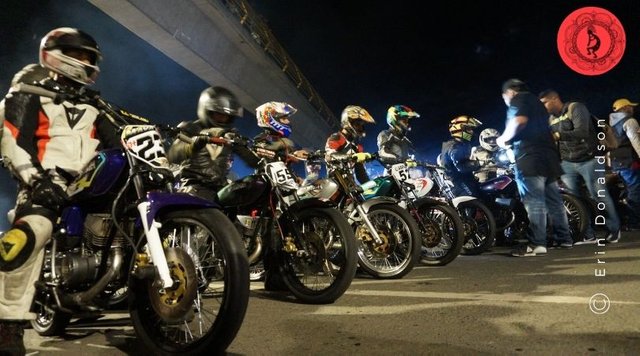 Observing the Colombian Street Races took me back to my teen years when I went to dirt bike races with my friends from school. The same high action energy was there expressing itself in the creativity and social intensity of the motorcycle street races.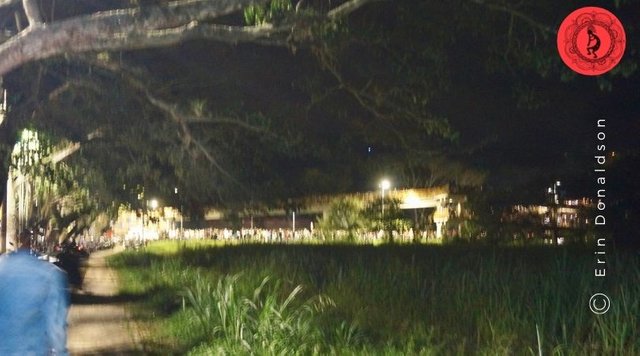 An ignorant observer, I noticed that the motorcycles had a heavy frame with a lower center gravity. These aren't extremely powerful motorcycles, but I think much of the excitement comes from the noise level, theater, and technicality of the racetrack, which has one abrupt curve, a wiggle and a final curve. The riders must cope with a road system which was designed for interdepartmental transit, not racing.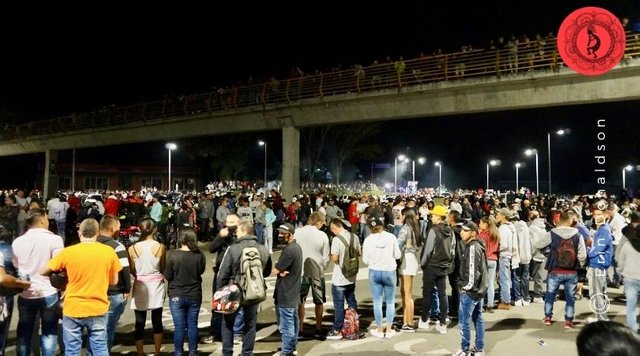 At the beginning of each race, there is an intense play of male testosterone, and Latino pride. These racing men fight the urge to take off at a sprint at any moment. The one who coordinates them all, faces them down with a checkered flag, a ruffled notebook and pen, and an intensity which coerces these eager racers to rein in the urge, and back up again for the second or third time to wait for the drop of his checkered flag.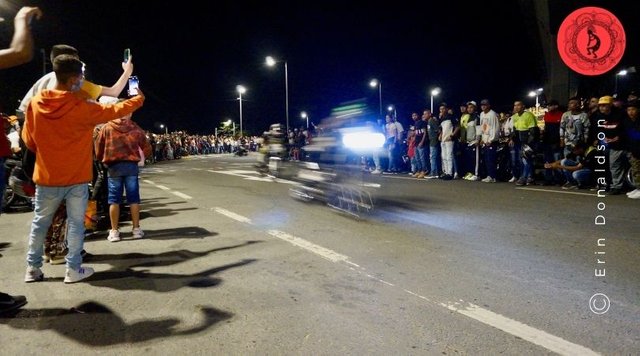 Motorcycle Street Races in Colombia, reminded me of the challenge of the Manizales bullfights. Where man once again throws his courage into the face of a tremendously dangerous opponent. In this situation, the opponent is gravity, control, cold steel engines, and the hard concrete of an unforgiving highway blacktop.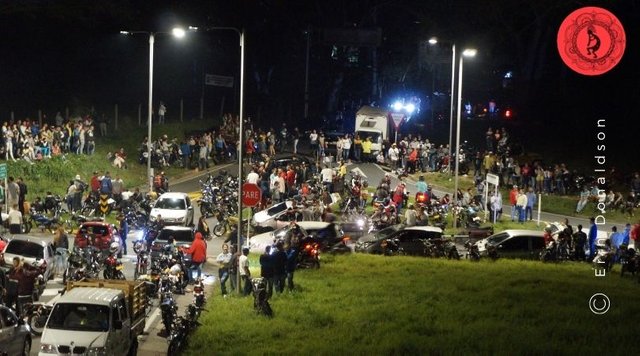 Surprisingly, the crowd was very calm, relaxed and alive with their enjoyment for this unregulated racing sport. Some drank, some smoked, and others filmed with their cell phones.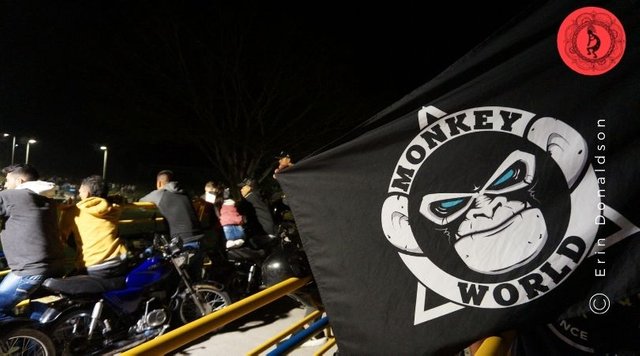 The same culture which birthed the intense rhythms of salsa, vallenato and cumbia, also breeds an intense lust for adrenaline turned on with life-threatening risks. This is Colombia, and these are the Motorcycle Street Races of the Coffee Axis, or Eje Cafetero, as it is commonly referred to in Spanish.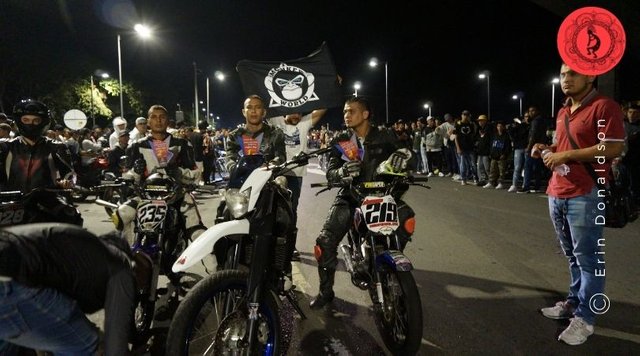 For more stories like this one, follow me on my website: OpenMindedTraveler.com. Also check out CoffeeAxisTravel.com for tourism, gastronomy and lifestyle in Colombia.