Steemit Engagement Challenge Season8 Week2 : An Original Banknote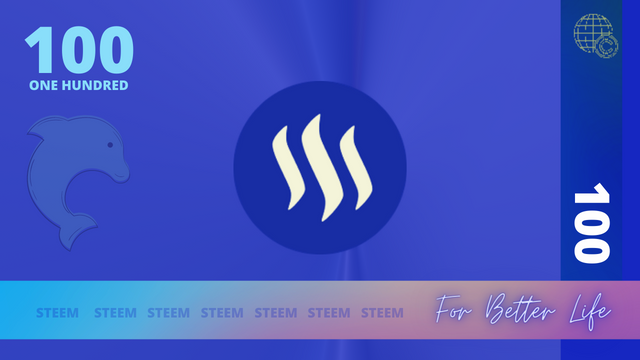 An original Banknote : Design by Canva
STEEM being physical paper money and universally applicable is not limited to a single country, what is the right word. Awesome ! Making paper money has its own challenges, especially in the design with a certain complexity so that it is not easy to imitate. It takes creative ideas and certain expertise so that the resulting product is attractive in terms of appearance and guaranteed safety.
We should be grateful for the opportunity at Steemit Engagement Challenge Week 2 - Colombia Original Community to open up creative space for participants to have creative imaginations to design an original banknote. I invite my friends @afrizalbinalka @f2i5 and @chooper46 to participate in this interesting contest. Please check the link: Steemit Engagement Challenge Season8 Week2: Un Billete Original/An Original Banknote - Thank you for attention.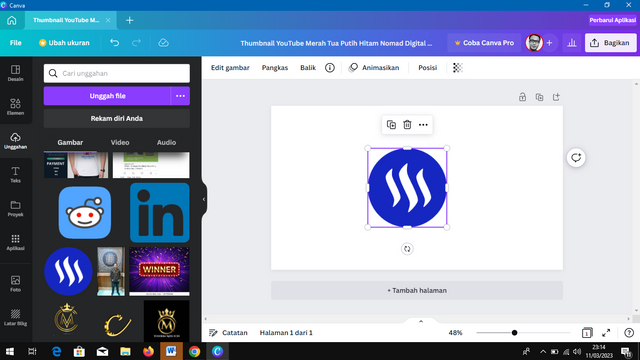 Using Canva
The basic idea is original banknotes that look simple by highlighting the steem logo and the dominant blue color in accordance with the dominant steem color. I'm also going to add some logos and holograms to make it more complicated to replicate. To do this work, I use the non premium desktop application Canva.The main thing I did was take the steem logo and put it on the provided white sheet.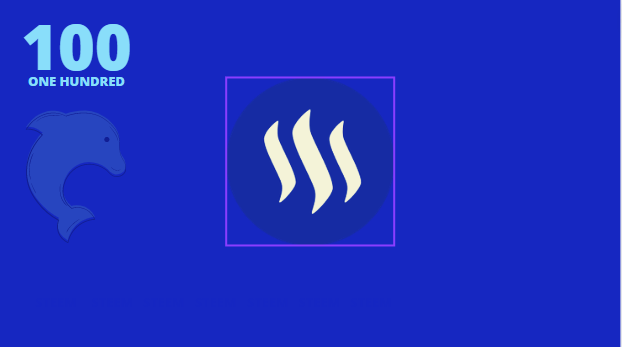 Design Process
Then, I made a 100 denomination value along with writing using open sans extra bold letters in the left corner and a dolphin element. Then I looked for the cryptocurrency logo and entered in the right corner and the number 100 in white in the bottom corner with a hologram background. Below you can see an elongated box with color gradients with some Steem writing (the color is a bit faded) and the Steem For Betterlife slogan using the letters available in the Canva application.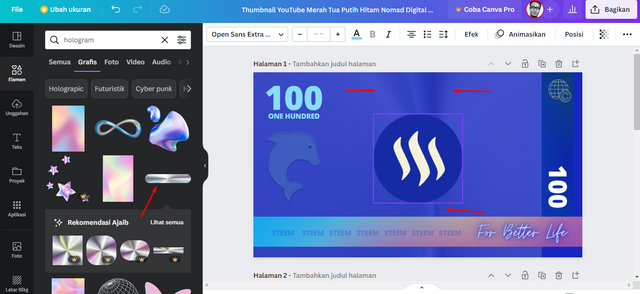 Hologram Elements
The finish, I added a hologram element and put it behind the steem logo. In the image (red arrow) it can be seen that the blue color looks darker than the background. The goal is to add complexity. This original steem banknote has no steemit logo or steemit writing because of its universal use. It is hoped that this money will be adopted more widely not only by the steemit platform but by other platforms or large companies around the world.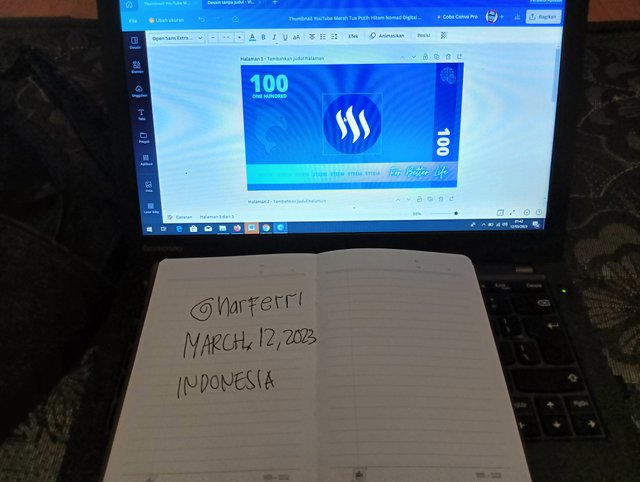 The Fnal Result
After experiencing several changes, I was finally able to finish a piece of original steem money as shown in the image above. Hopefully this entry can contribute to the success of organizing this contest and be useful for achieving the goals of the Steemit Engagement Challenge. Thank you to all Colombia-Original Community administrators and all participants who have taken your valuable time to visit and check this post. Many blessings.