A Weekend Trip to Abuja - The Capital City of Nigeria
During the just concluded weekend, I had a business meeting at the Central Bank of Nigeria, located at the capital city of Nigeria. During that visit, I had a fair amount of nice thoughts and musings, and I felt it would be great to share it all with you...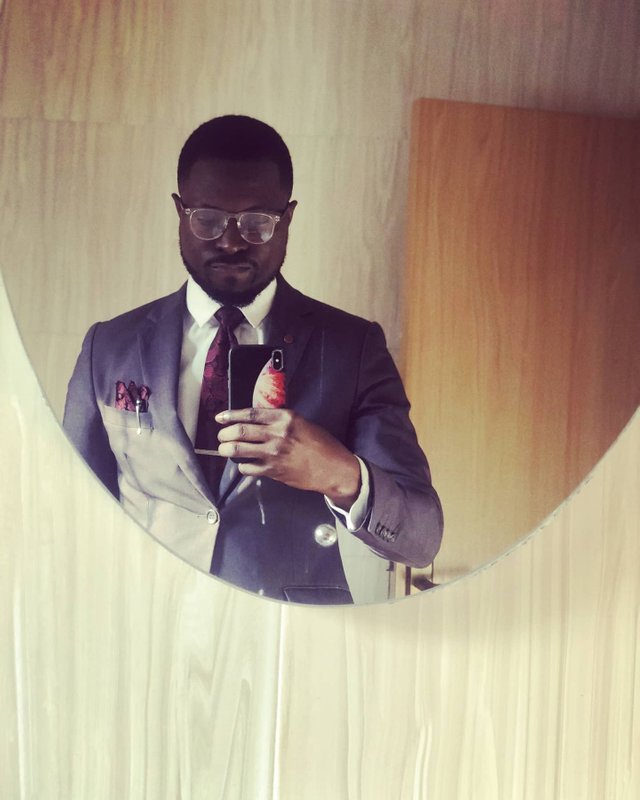 Before I begin though, a background into the nature of my visit. First thing to note was that this was an unexpected trip as the meeting was not confirmed until late Thursday. Because of that, I had to book a flight on Thursday, and on such short notice, it proved to be an expensive one. The good thing however, was that it was on my company's expense. So I really had no need for panic attacks when I saw the prices. The bad thing though, was that I was not really geared up for a weekend trip. So I had to just throw a few things together and take off.
Here was I at the airport waiting hall. Dressed for the meeting, but not sure what time it would be holding that Friday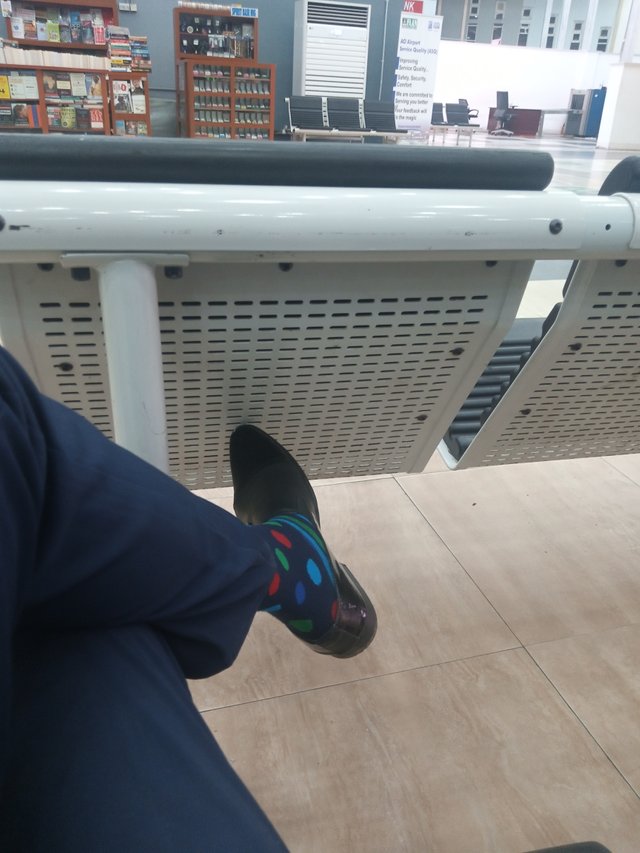 So I arrived at the airport quite early, because my flight was scheduled for 6.45am. It was a bit far from my apartment, so I had to be up by about 4am, and I really wasn't so excited at first. I really really wanted to sleep you know. Anyways, I checked in, and I noticed a funny thing before I boarded. There was a bookshop at the waiting hall, and the name stuck to my mind. It was called Gbadamosi BookShop. Now why to a Yoruba speaking Nigerian, that would be just normal, it caught my eyes because Gbadamosi just happens to be the name of a colleague at work. So I took a shot of the bookshop before boarding the flight... Something to tease a colleague about you know...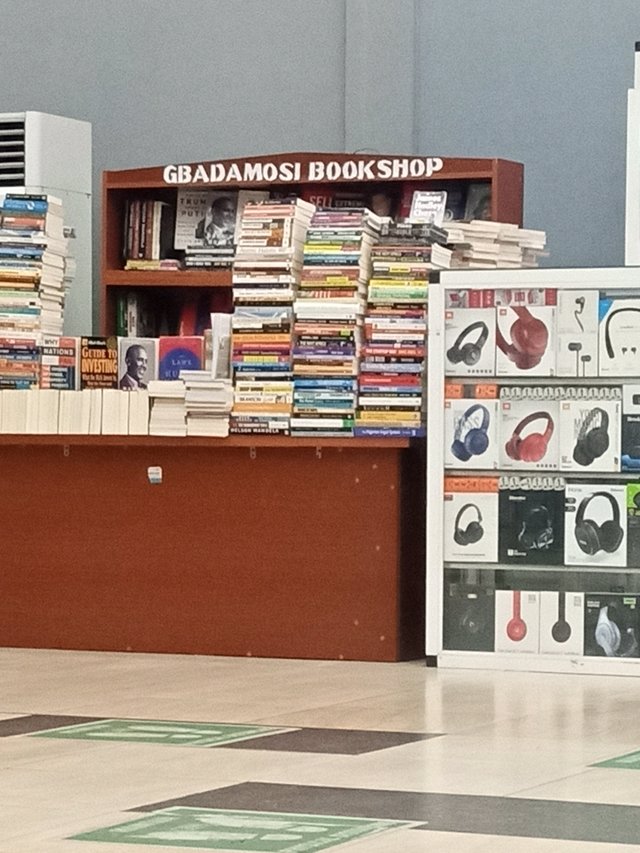 And then I got on board... It was only a 1 hour trip between Lagos where I am based, and Abuja, where the meeting was scheduled to hold. So in roughly an hour, I was in the capital city.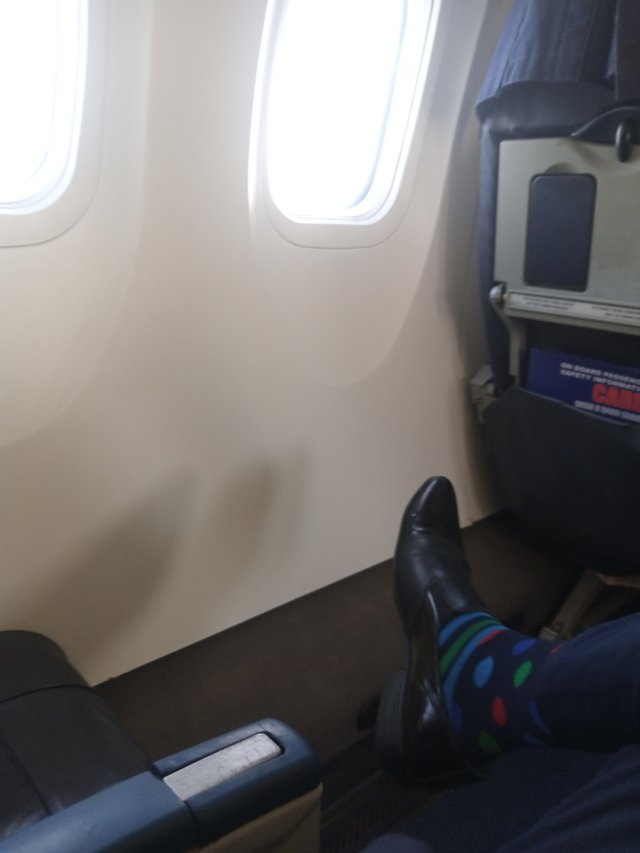 I loved the views from the Uber I took. Here are a few...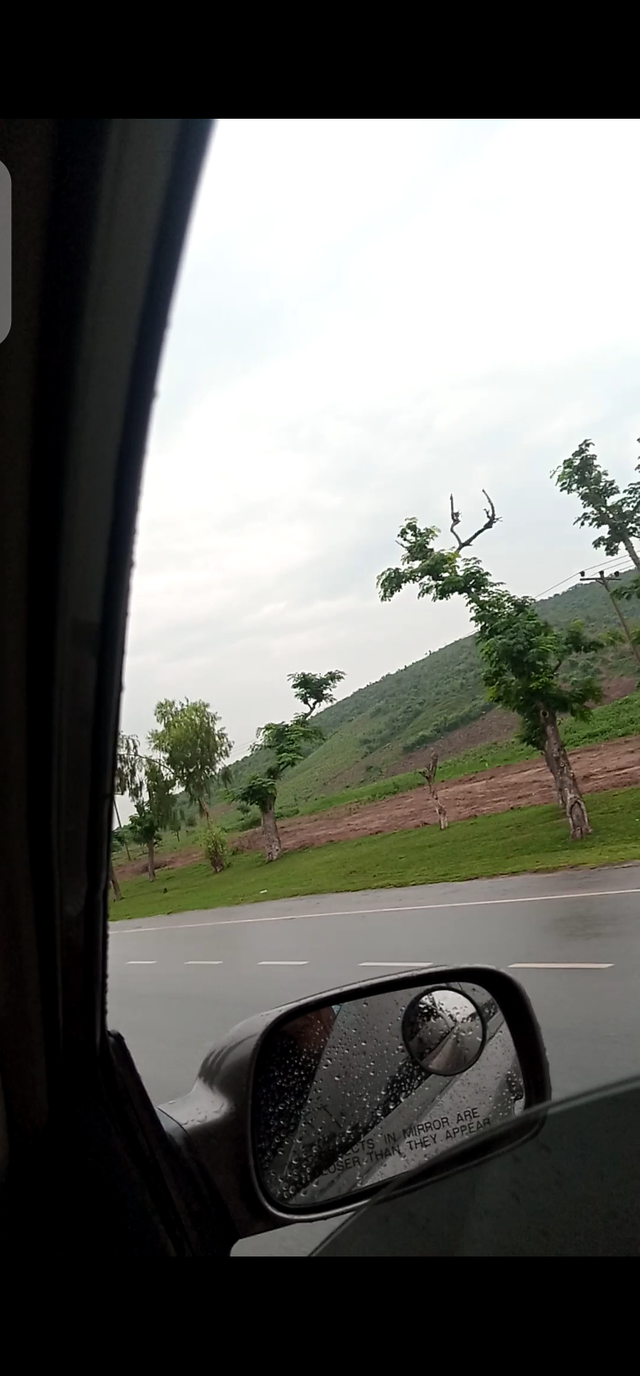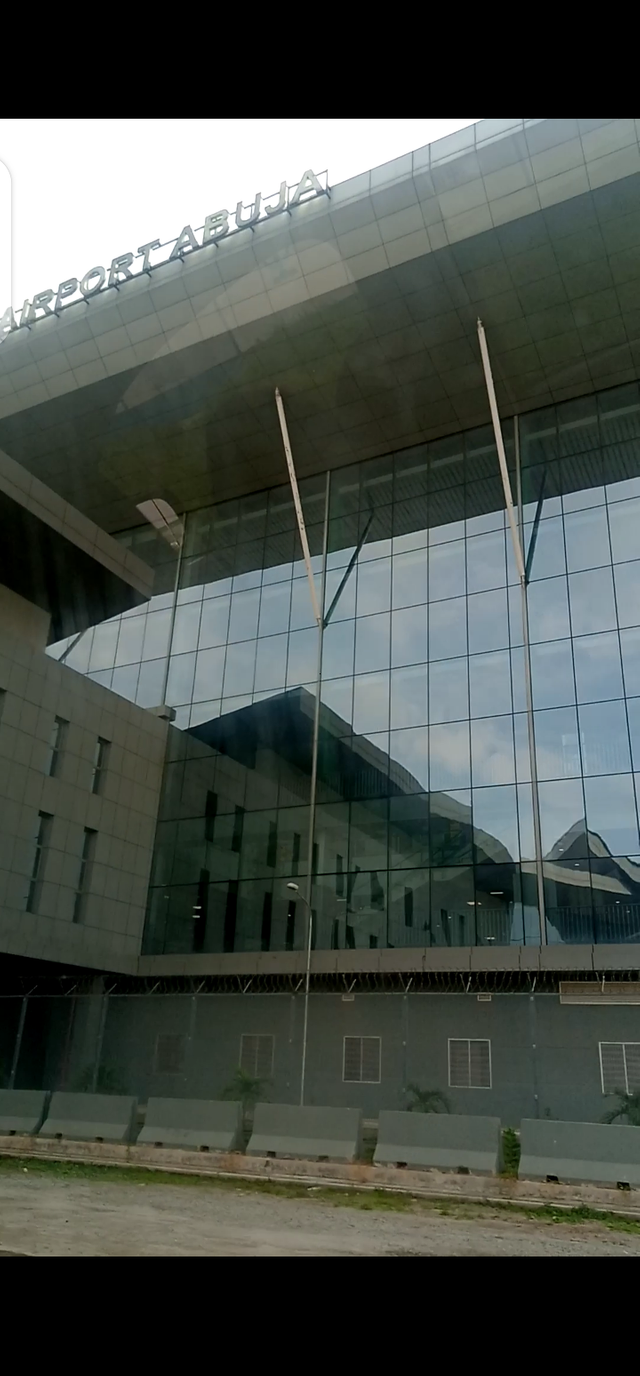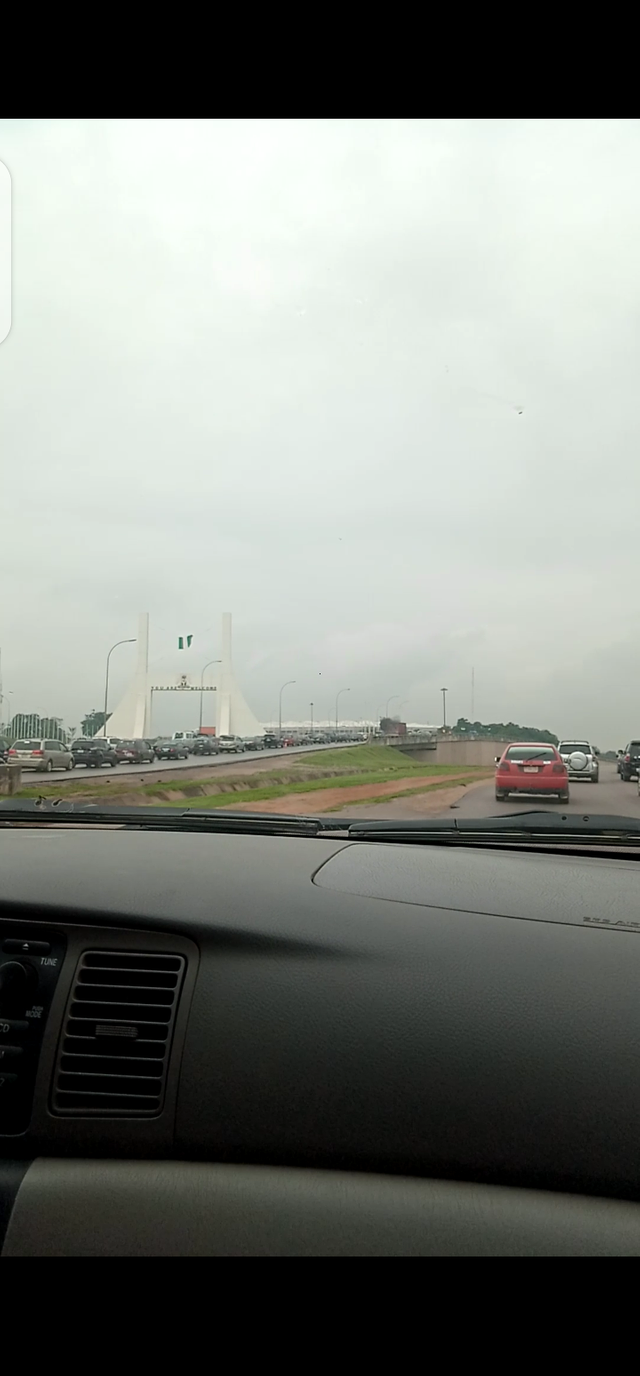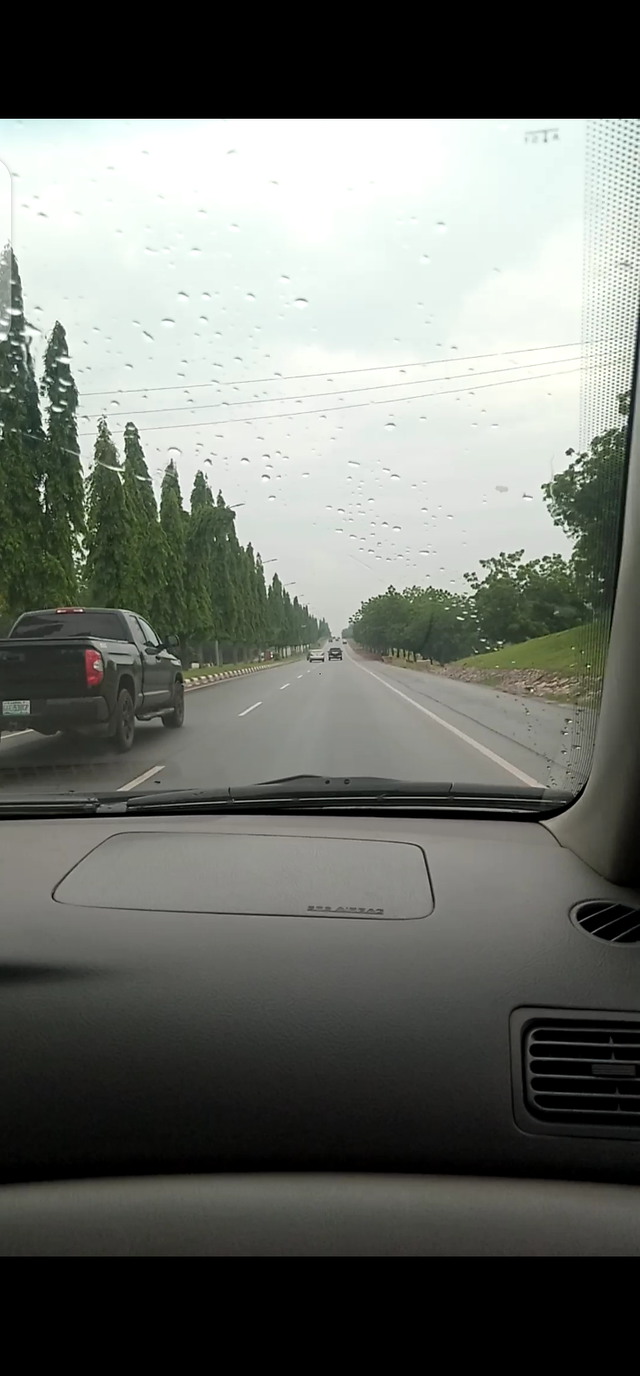 I did make a few videos, but I will be sharing them much later probably. However, for now, I guess those pictures would suffice. Soon after, I checked in to a hotel, had breakfast, had a bit of a nap, and then prepared for my 4pm meeting. Here was I, all dressed up and set to go out.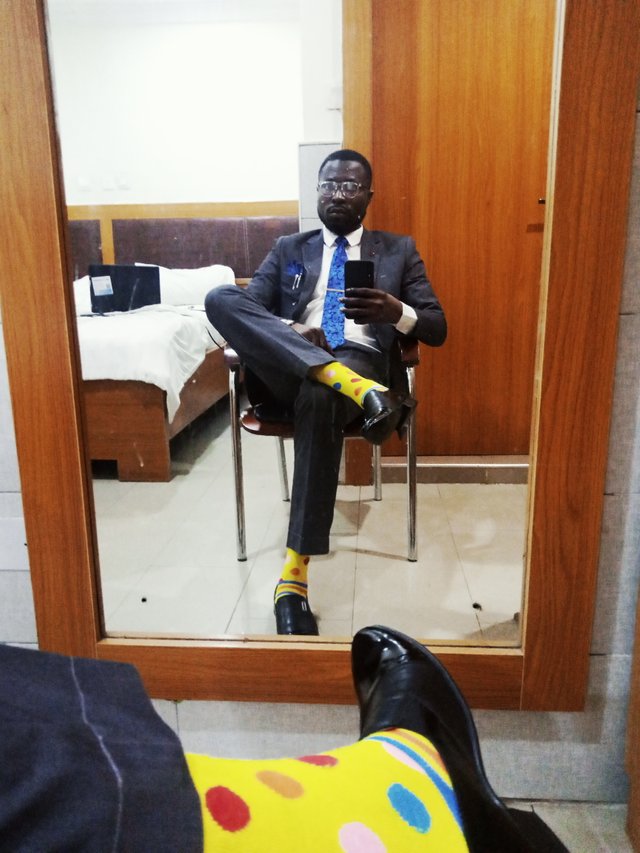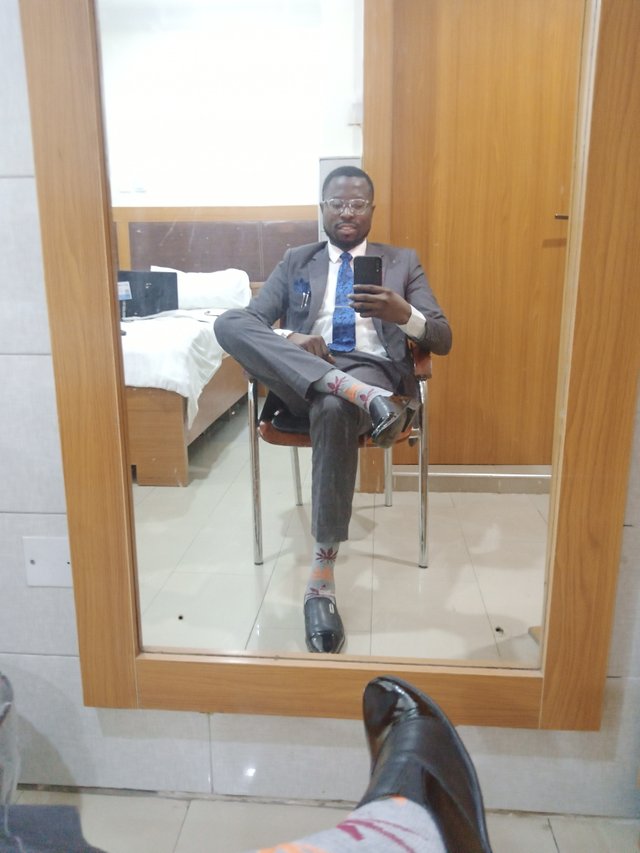 Do you like the choice of colour for my socks on the first picture? I do too. However, I later opted for the ash coloured socks. It was a meeting with industry colleagues way higher than my current position, and I didn't really want to come off as too fashion inclined. Safe to say, I wanted other aspects of me to be in the spotlight, not my bright, yellow coloured socks. You understand yeah.. Then I proceeded to the Central Bank of Nigeria...
It is quite a very pretty structure... the CBN...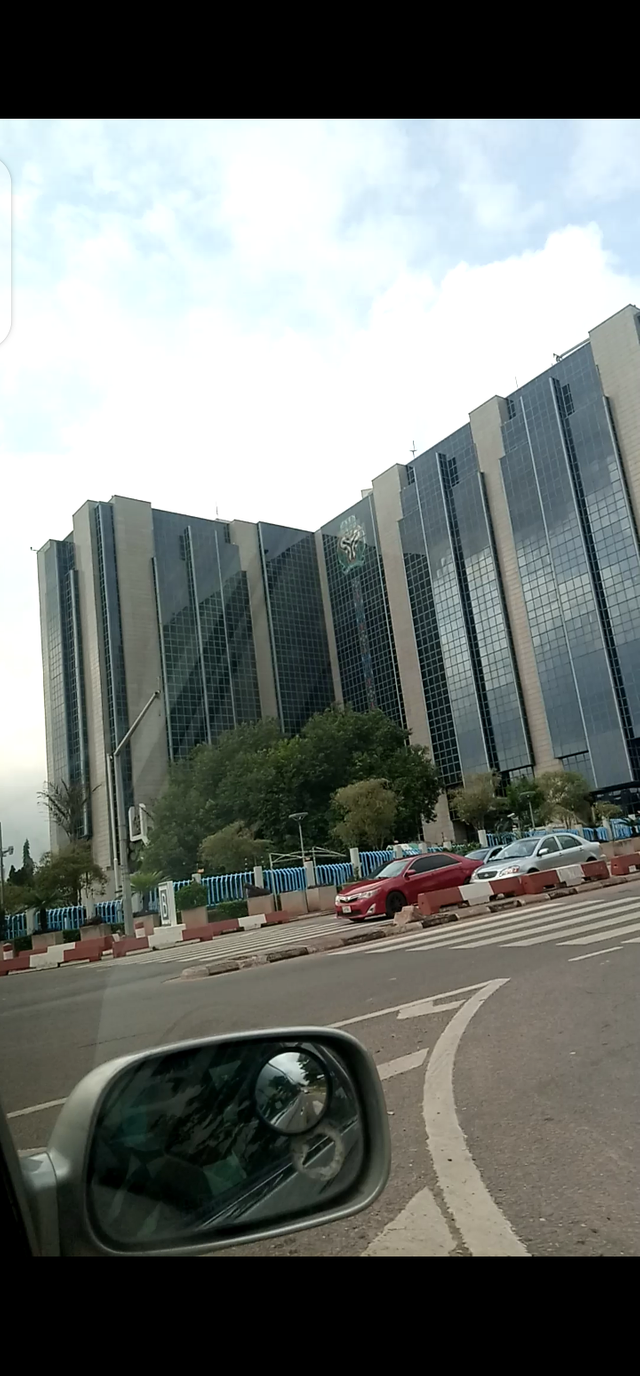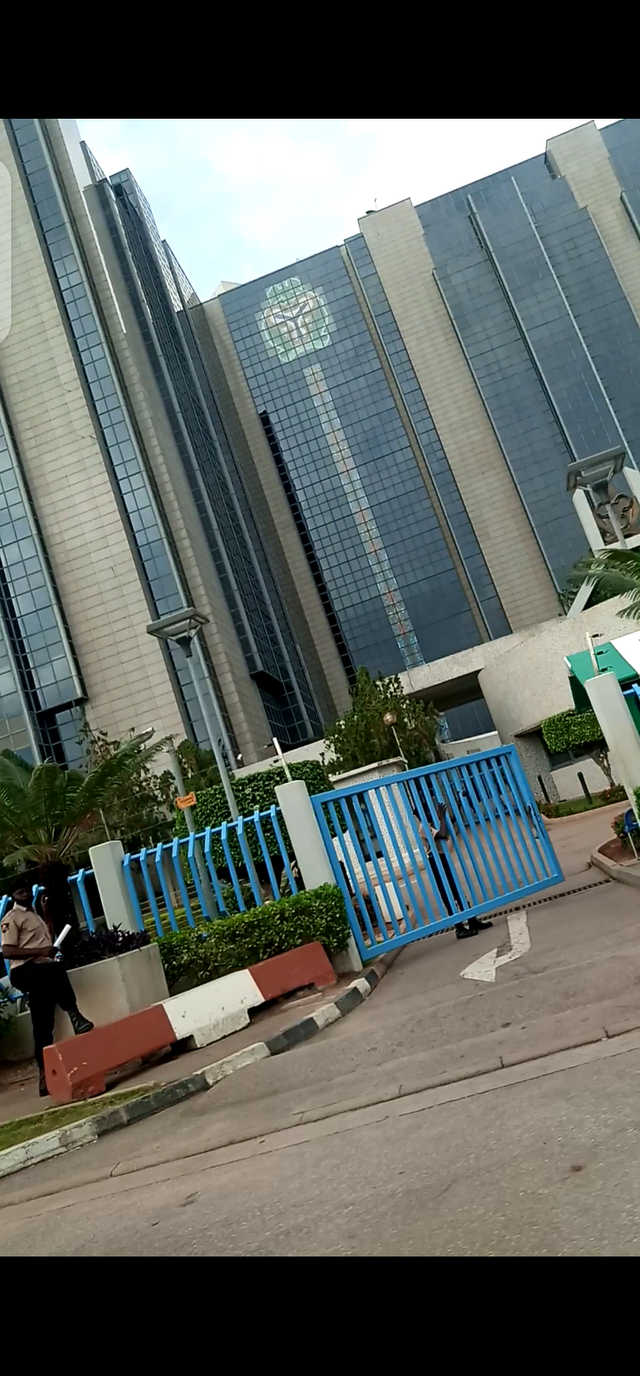 Then funny enough, as surprising as it would sound, after waiting for the other parties for almost an hour, the meeting was eventually rescheduled. I simply booked a return flight for late Saturday and came straight back to Lagos. No need to linger too long on the Company's funds yeah..
I loved my trip though, and I hope you enjoyed reading, and viewing the pictures. I know I am not the best at pictures, but I do my best.
Thanks for stopping by!
Cheers!
CC: @writingnreviews