Today me and my friends went to a beautiful natural place out of the city | Iran | Dargaz
Hey guys, today me and my friends planned to go out of the city and stay in a beautiful natural place, so we decided to go to "Ab Garm" it is the name of this place, you may wonder what does it mean? it means hot water or warm water, it is because the water which comes from this place is warm. so that's why they called it "Ab Garm".
This first photo which you can see below is taken from a place where it was a source of clean water that we could drink it, it was separated from the other source which people were swimming in it. so I decided to take a photo in this place, it was calm and peaceful and we really enjoyed being in there.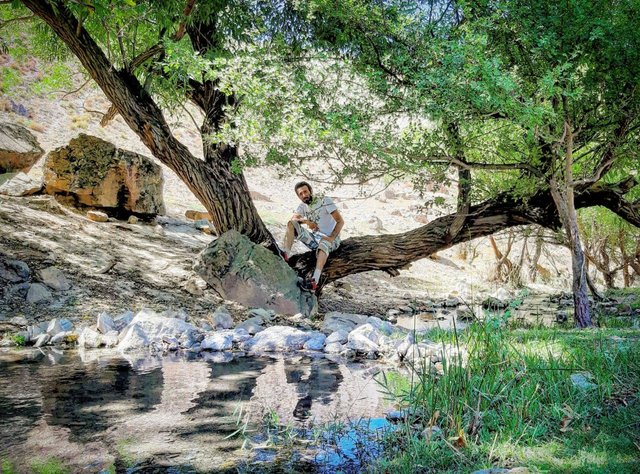 This photo is taken when we were walking forward to go to a higher place and find a location to camp there.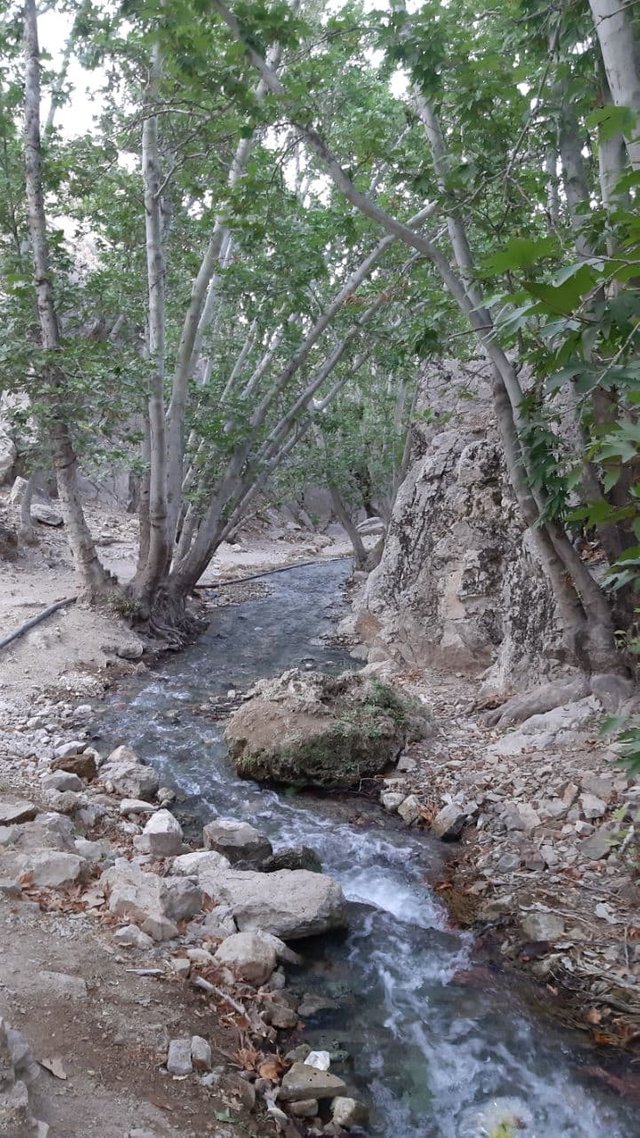 after a while, as we walked a long way, we have reached this location, and we decided to put our stuff here, near the water, and take a rest and drink some tea.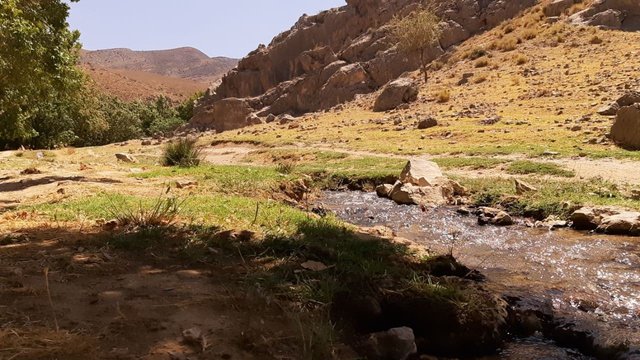 while we sat there and took a rest, I suddenly decided to go to the top of the hills around this place, so I took my phone and climb this hill to take some cool photos from above: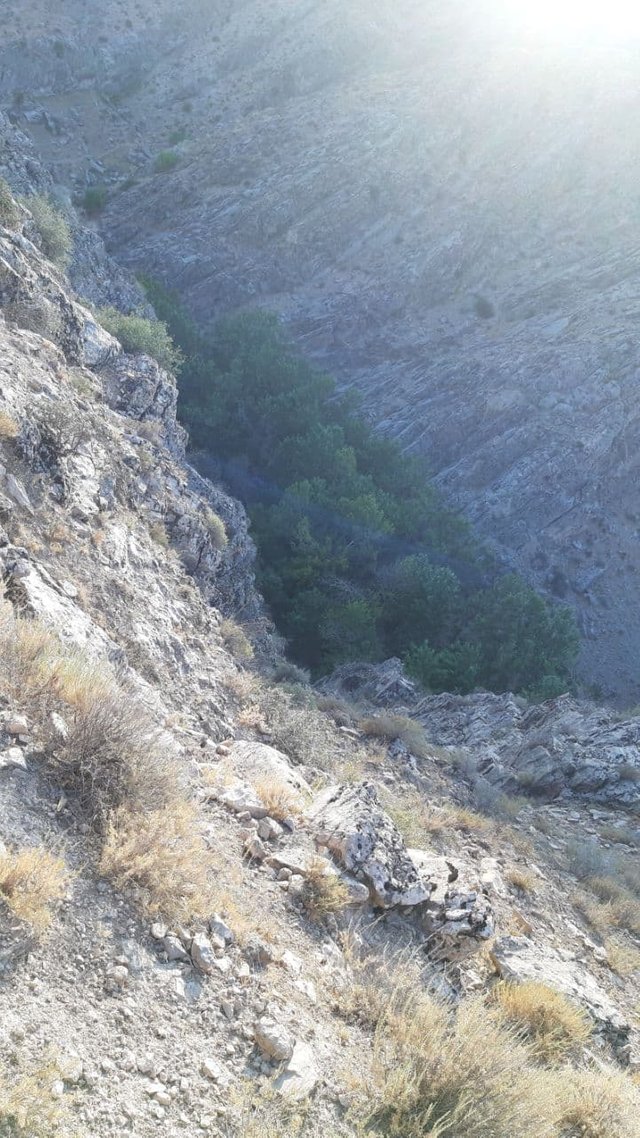 here I asked my friend to take a photo of me as I was climbing the hill: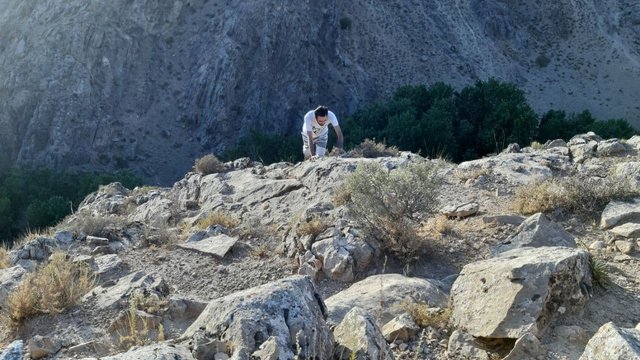 This one was my favorite photo, I think it became really good, cause I wanted to have the backgrounds which shows the trees down there and the place that I stand which shows how high is that.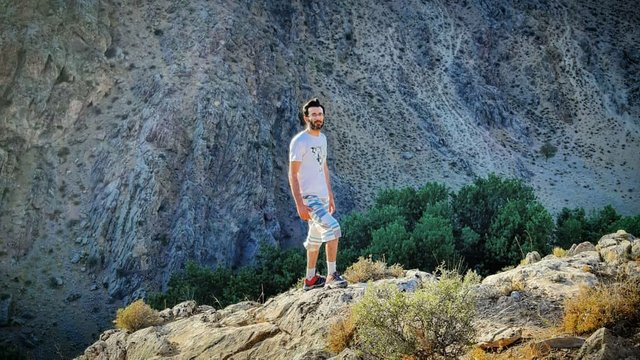 It is really good to take away from the modern world and just go to a natural place like this and feel peace, so as I was above there, I was watching the places around me and it gave me positive energy, I could even see the city from there.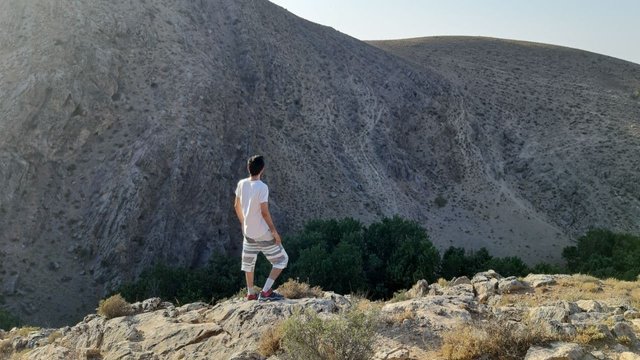 After a while, we decided to go down and get back to our camping location and prepare the food. we needed to find woods, but we didn't hurt nature, we only search to find woods on the ground or the dry trees which were not growing anymore, so we walk a long way to find woods and bring them here again.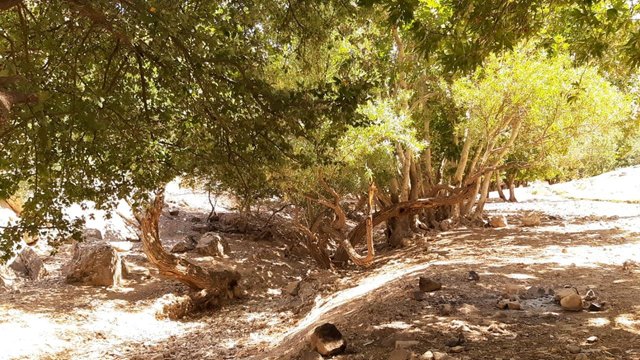 after that, we set a fireplace and prepare it for the food, and you can see the fireplace below: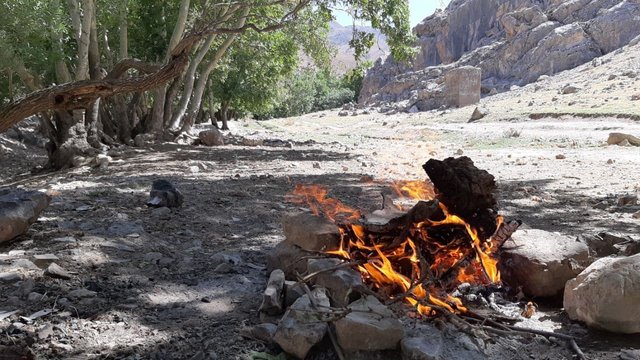 and here is a photo of the food which we were preparing over it.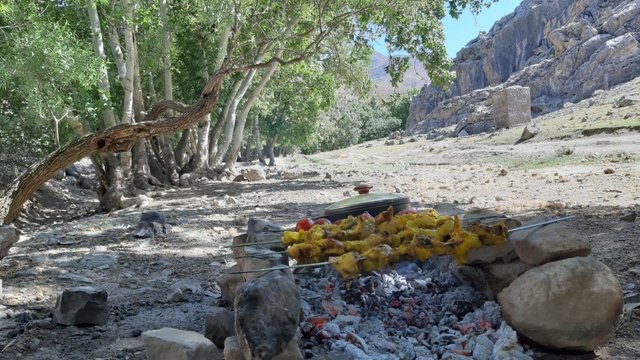 I hope you enjoyed reading and watching these photos.
Have a nice day!
Sincerely,