Touring the traditional five star hotel area of ​​my city
---
---
Traveling momo inn five star hotel
---
---
Hello friends hope you all are well. Today I present to you a travel story. There is one of the largest five star hotels in Bogra city. The name of this hotel is Momo Inn Hotel. The surrounding area of ​​this hotel is very nicely decorated. Where we traveled and took some pictures. In view of that I will write you a travel story. So let's start my story now.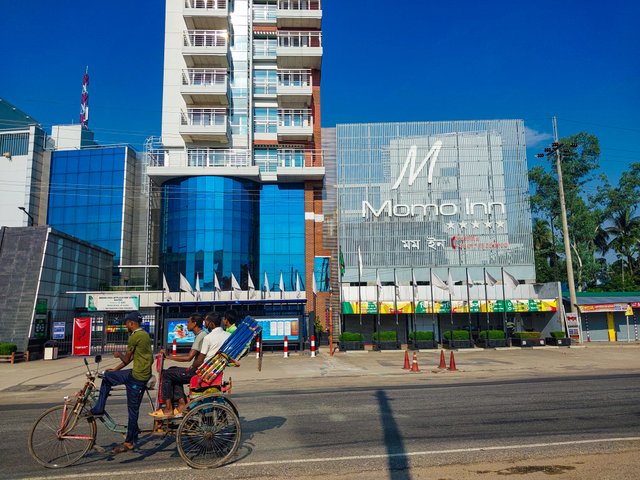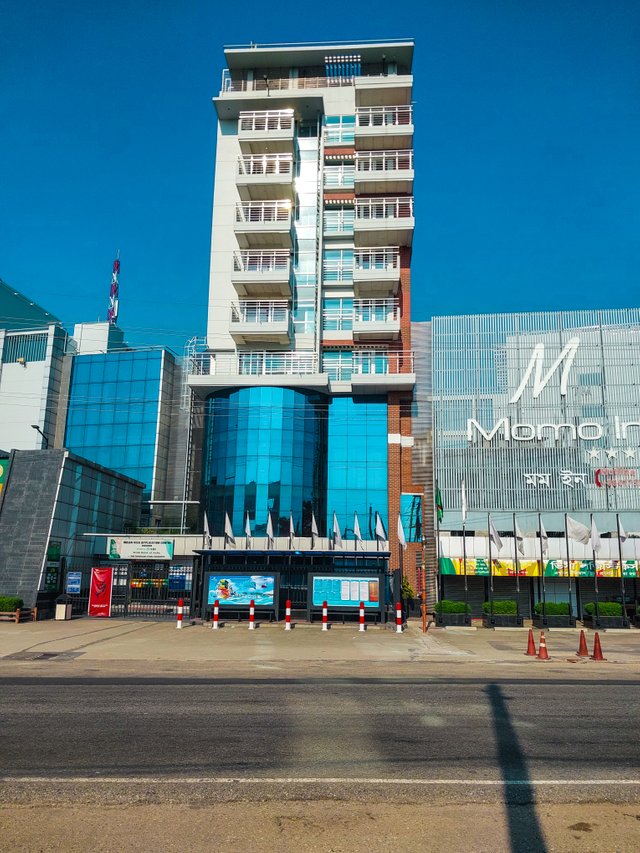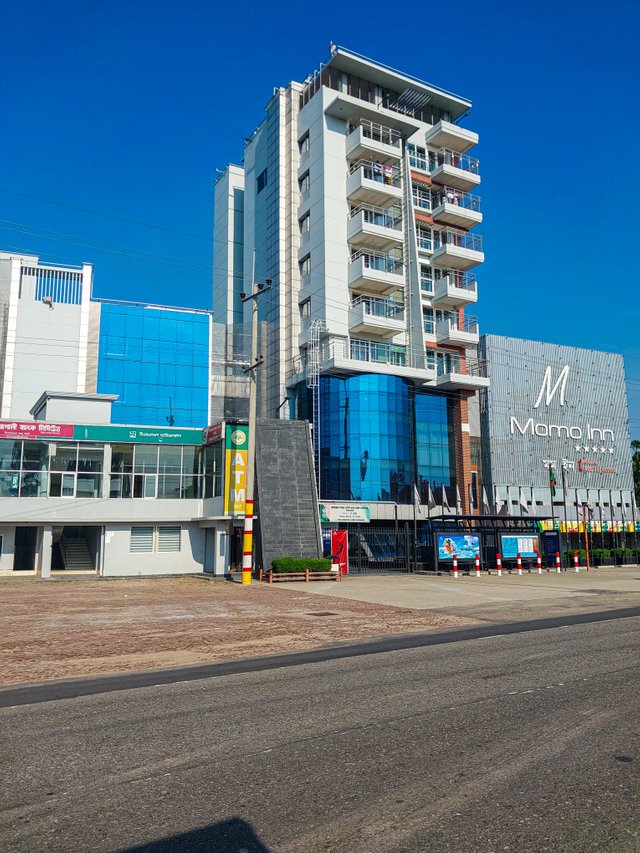 The five star hotel is located next to the Matidali Biman Mor in Bogra city. Momo Inn Hotel is about 5 km away from Satmatha, the heart of Bogra city. Earlier I told you about Mom in Eco Park and Amusement World. Today I will present only five star hotel area to you.
A building can be seen on the side of Bogra Rangpur highway road and this building is a five star hotel. Such a building is very unique in our city. If you look at the picture above, you can see it well.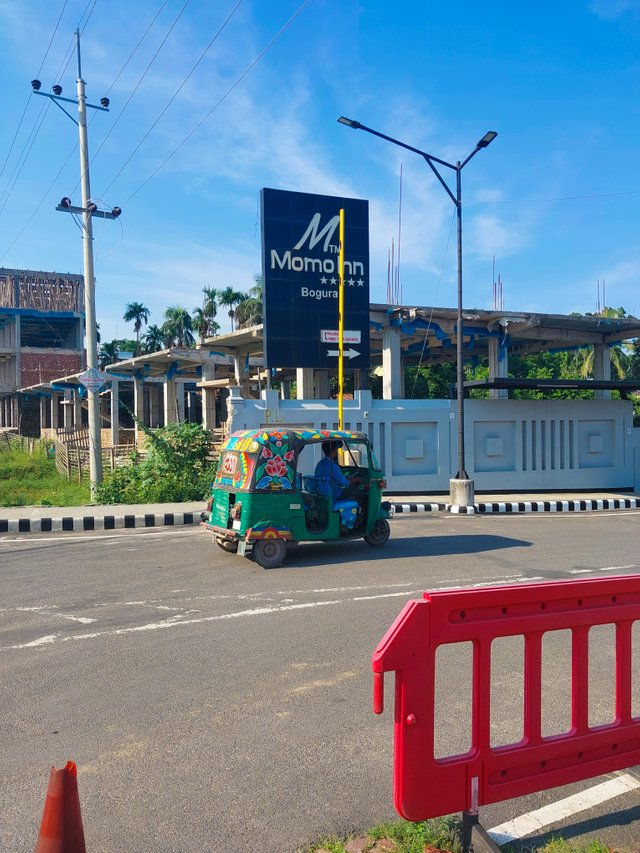 This building has five roads through which you have to enter.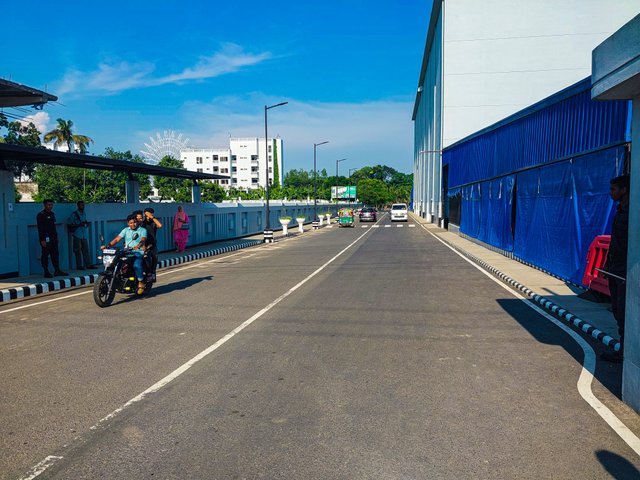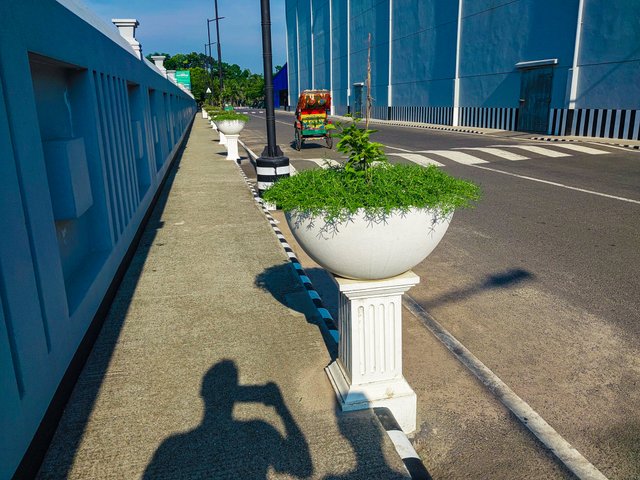 We were walking on the road. Enjoying the beauty around and capturing it on mobile. There are very beautiful flower tubs on the street. Where grass and flowers are planted. Some tubs appear to be blooming again.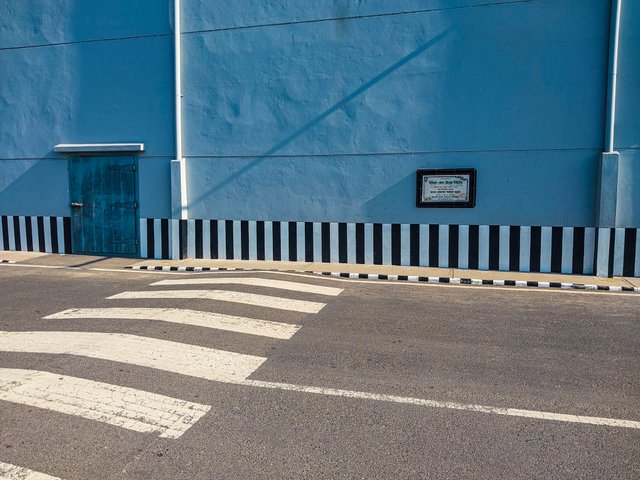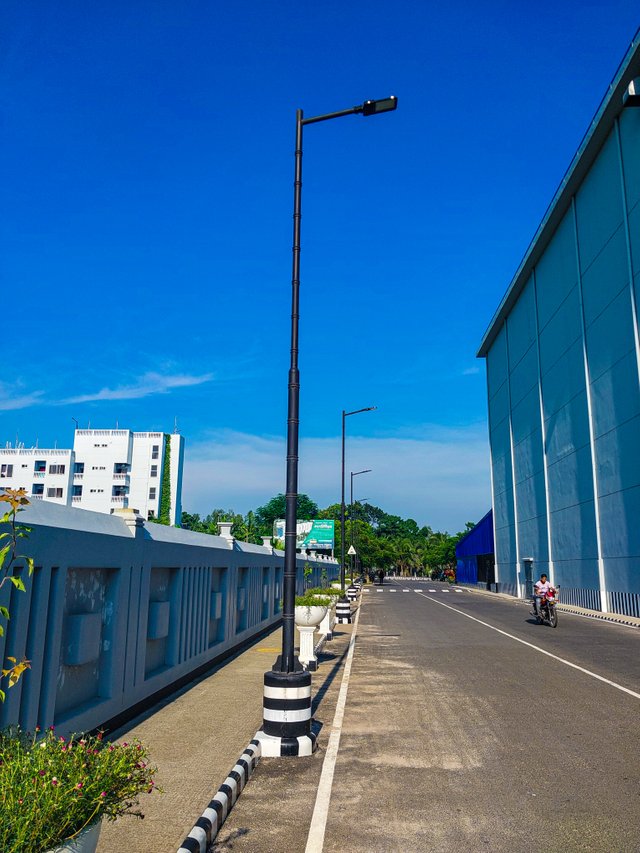 Besides, there is very beautiful craftsmanship on the road. The top of the island is painted black and white so that it is easily visible to the driver. There are also lights and lampposts which look very beautiful. Colorful lights are also seen here at night.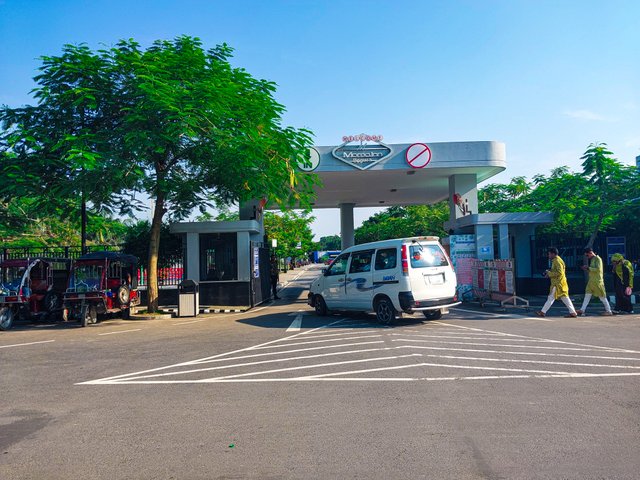 This means that each person has to pay up to 500 taka in Bangladeshi taka to enter the entrance gate. That's why we didn't go inside. Some day I will enter and present you with a beautiful travel story.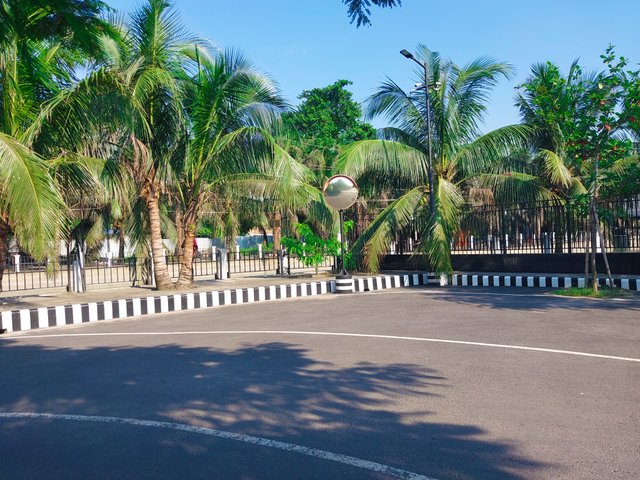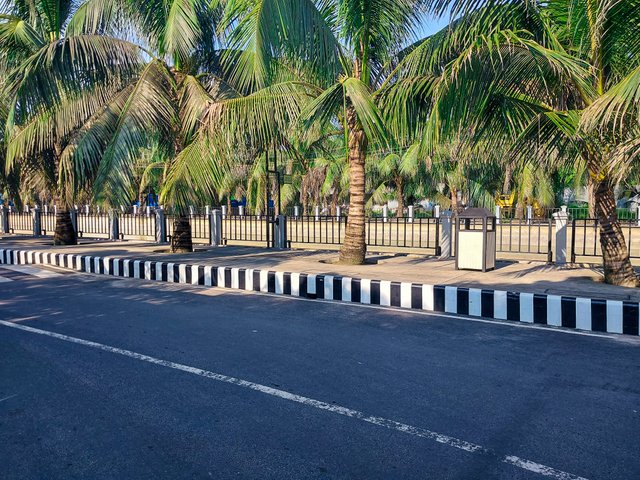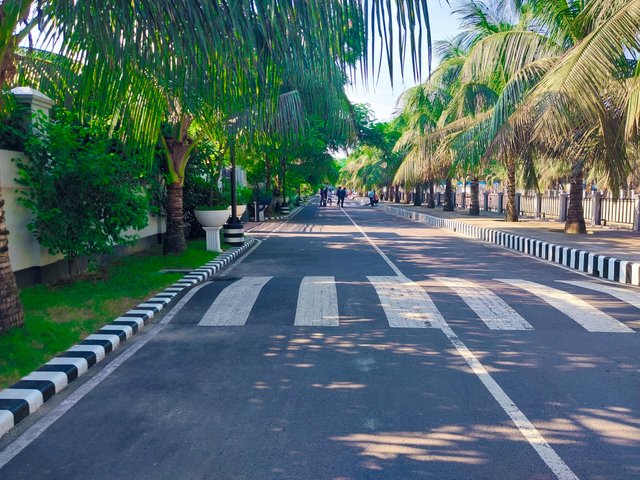 Then let's come to the coconut plantation. The coconut grove is very beautiful. There are many coconut trees here. There is also a large pond. The coconut plantation around this pond is very beautiful.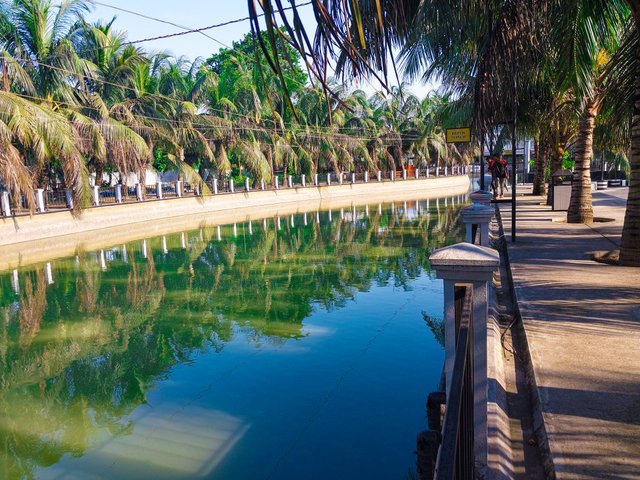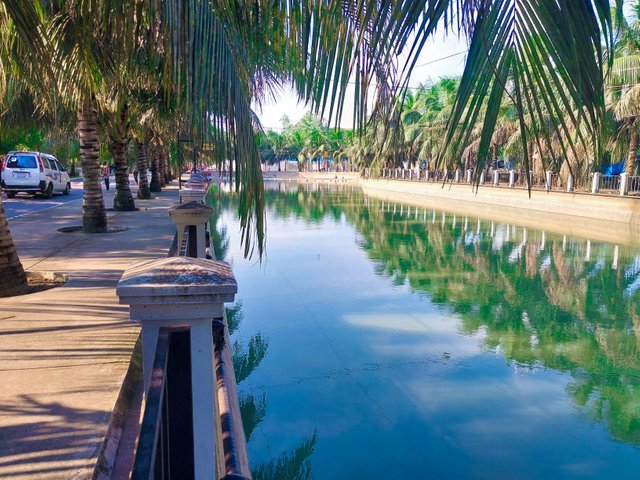 We stood here for a while in a very beautiful environment around the pond. The temperature of the sun was high. We spent some time here as we were standing here enjoying the natural breeze. Already our entire journey is completed. Later, I will be present to you again with a new travel story. Stay well and stay healthy.