Sight-seeing of Eidgah Field and Subeel Bridge at Upashahar Residential Area
---
---
TRAVEL PHOTOGRAPHY
---
---
Hello folks, hope you are all doing great. Today, I am going to present to you a very interesting sight-seeing story. You will be visually shown an Eidgah Field (A special ground where only the Eid prayers are performed), a few multi-storied residential buildings, and Subeel Bridge (An old bridge on a local river called Subeel) at Upashahar residential area. I would like to talk about the natural surroundings of this area and get along with my sight-seeing story.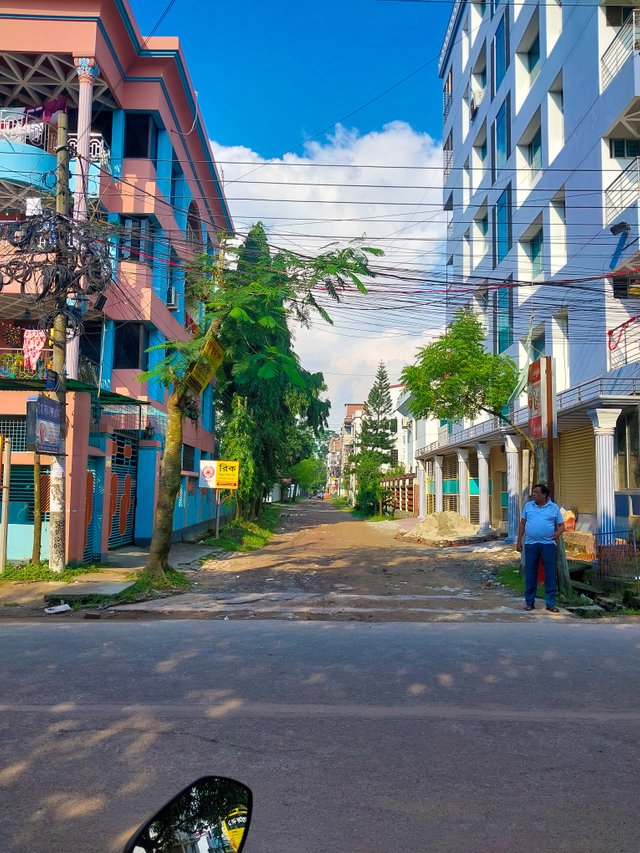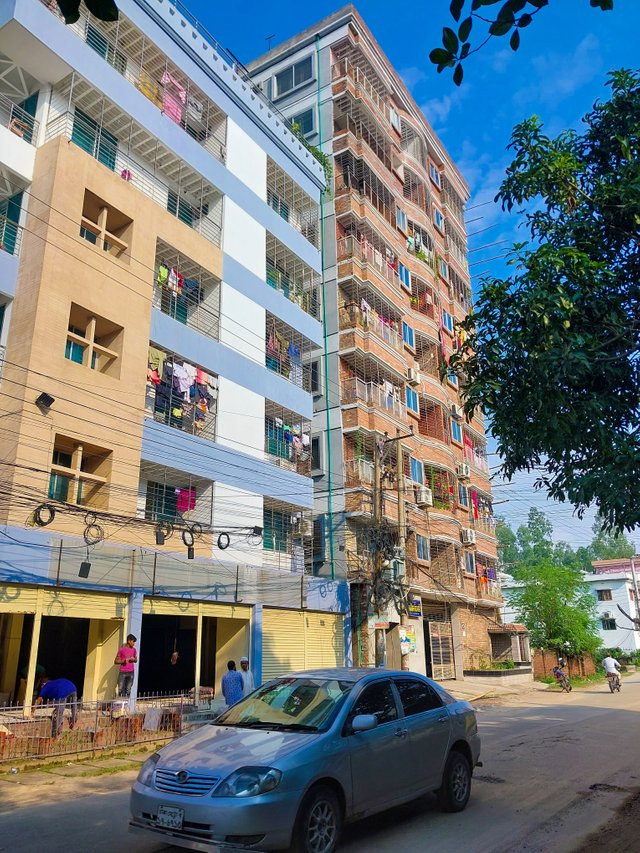 The entrance of this residential area leads to many multi-storied residential buildings. Upon entering I found a newly constructed multi-storied building which has been built very recently. This entrance furthermore leads to the Eidgah field and Subeel Bridge which are the main highlights of today's sight-seeing story. This residential area has many more modern architectures and I will be more than happy to show them to you in future.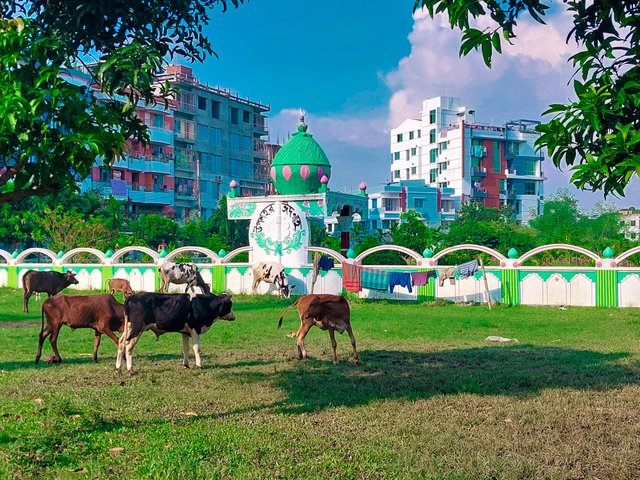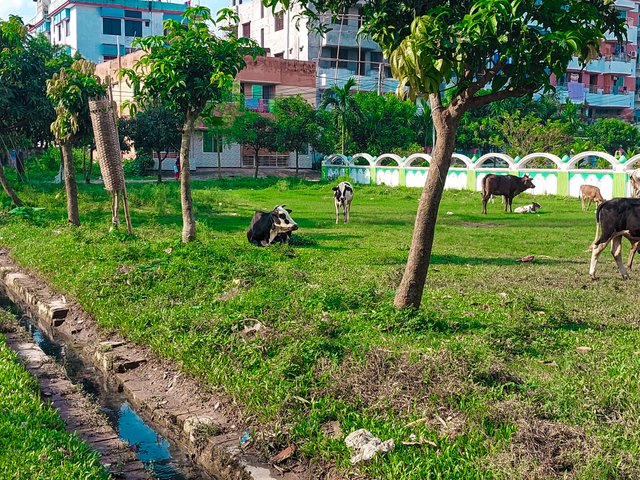 This is a picture of the Eidgah field and it was taken from outside the field. This field is covered in green grass and we can see many cows grazing here. These cows belong to some of the local farmers residing in this area. After I had taken a picture of this field, I went towards the Subeel bridge.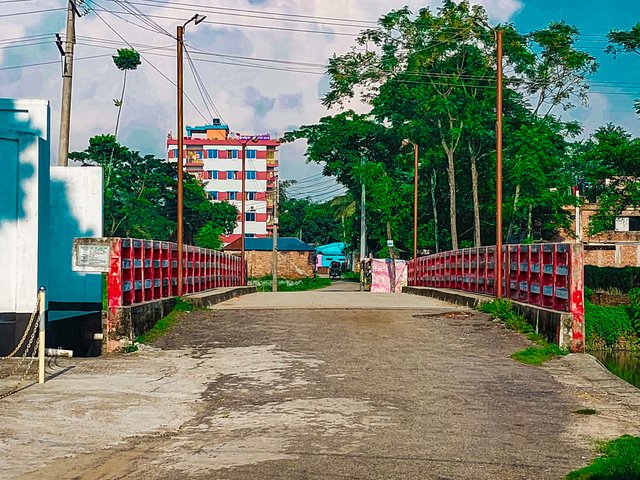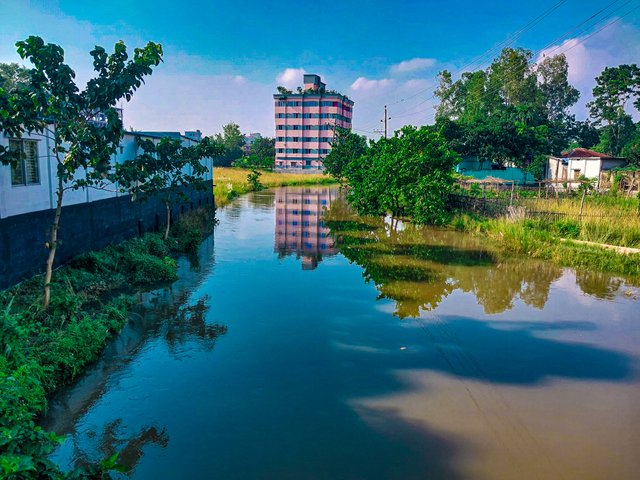 The River Subeel is full of clean water and the natural beauty around the river is fabulous. I stood on the bridge for a while and I began to enjoy the scenic beauty. Despite located in the uptown, the scenic beauty made me feel as if I am in some remote village. The open fields, flowing river and the runarounds of white clouds in blue sky created an enchanting atmosphere.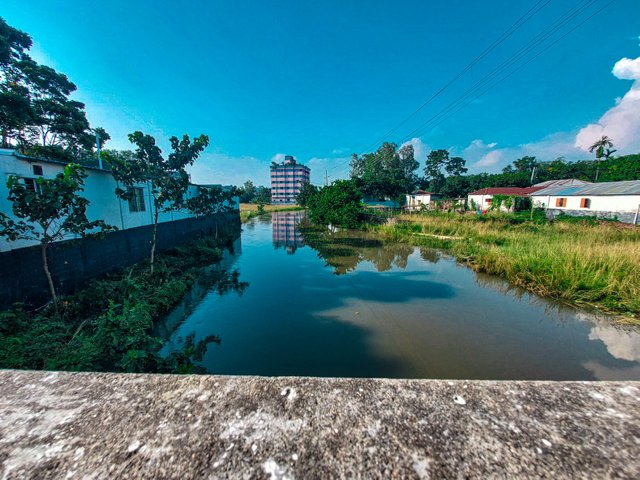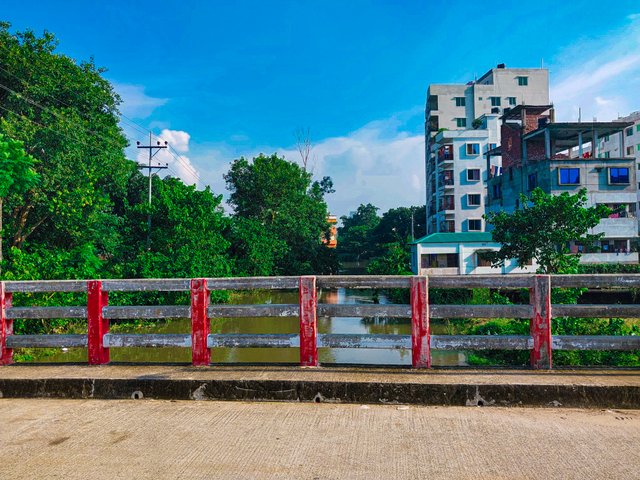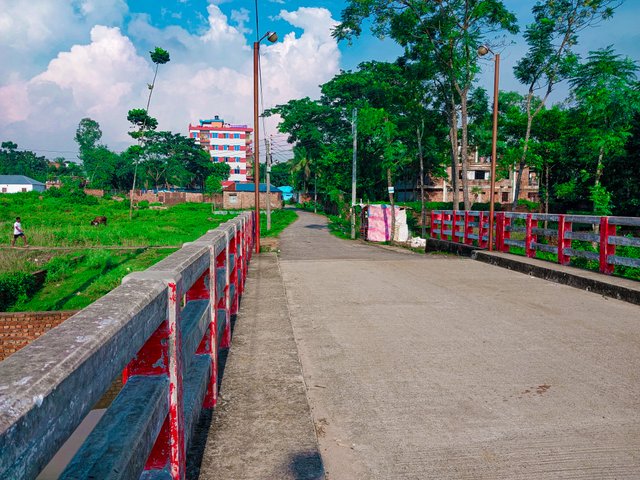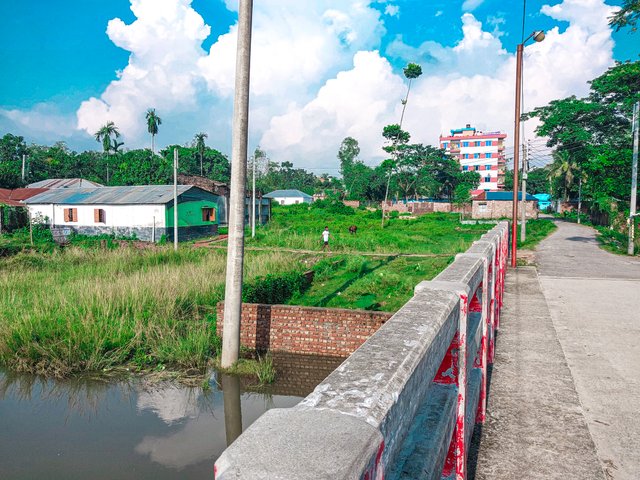 I visited this area around mid day and hence the heat was scorching. That's why there weren't many people around. Every now and then there were a few passersby. I assume, if I had visited the area in the afternoon, it would have been much more pleasant. A modern bridge on the old local river, a traditional Eidgah field and the scenic beauty made this visit worthwhile. Hopefully we will meet again with a new story. Till then, be happy and keep smiling.