SEC S5W3 : News Diary Game : Play Battle Of Wits Of Tahfiz With My Lovely Pupils
---
Hi my fellas ☺️
How was your day ? Glad to meet you again in this community @hot.news. Hope you have a wonderful day, my dearest Steemian 🤍😇
---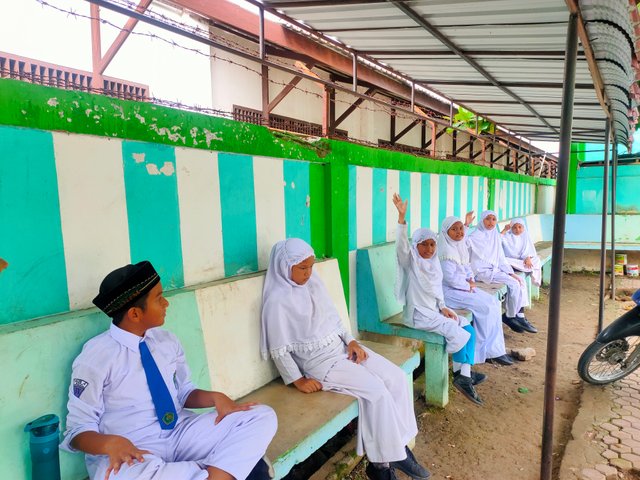 My pupils was a happy bunny to play the battle of wits of Tahfiz even if the weather rather hot in that noon under the trees in the schoolyard
---
If I am not mistaken, this my first time follow Steemit Engagement Challenge since I joined Steemit. And sure, I am so excited to shared a bunch of positive things in my news diary game in this adorable community.
---
This morning I woke up pretty late. Yazz, I assume this week I lack of sleep. After got up and did a little stretching in my bedroom, I drank a glass of water.
I went to the washing area, took my detergent powder, pour the water into the big grey bucket. Yeah, I want to fought (read : washed) with my laundry today.
Sure, I have checked the weather outside and pretty good enough to dried my laundry. There was a sunny day.
Yep fellas, one of the best and great time to wash and dried our laundry in the sunny day. I meant, when the weather hot it means our laundry will faster dried. If we dried when the weather and sky cloudy, moreover rain, our laundry will have a bad smell and too long to dried. And sure that's not good for our health also when we are wearing the damp clothes. It will makes us catch a cold
---
No wonder, inasmuch as I have quite full schedule these months then it means I have a bunch of laundry. Welcome to the jungle... What a life... Hoho...
Alhamdulillah approximately an hour later I finished wash my laundry in the washing area. I am in hurry dried my laundry in the clothesline area. Approximately thirty minutes later it done.
---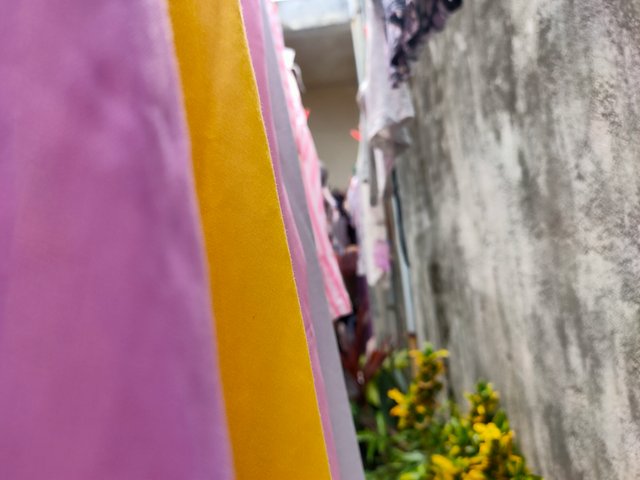 Alhamdulillah I just finish dried my laundry in the clothesline area
---
When I just finished for my laundry, my elder sister also just finished cooking in the kitchen. We wash our hands, made a meals prayer and got our first meals today. Let's say brunch.
A lot of benefits when we eat vegetables, namely :
1. Preventive from cancer
2. Good for our blood sugar
3. Able to reduce from the risk os heart disease
4. Avoid us from the stroke
5. Source of vitamin, protein & fiber
6. Absolutely good for our healthy skin
And so on
---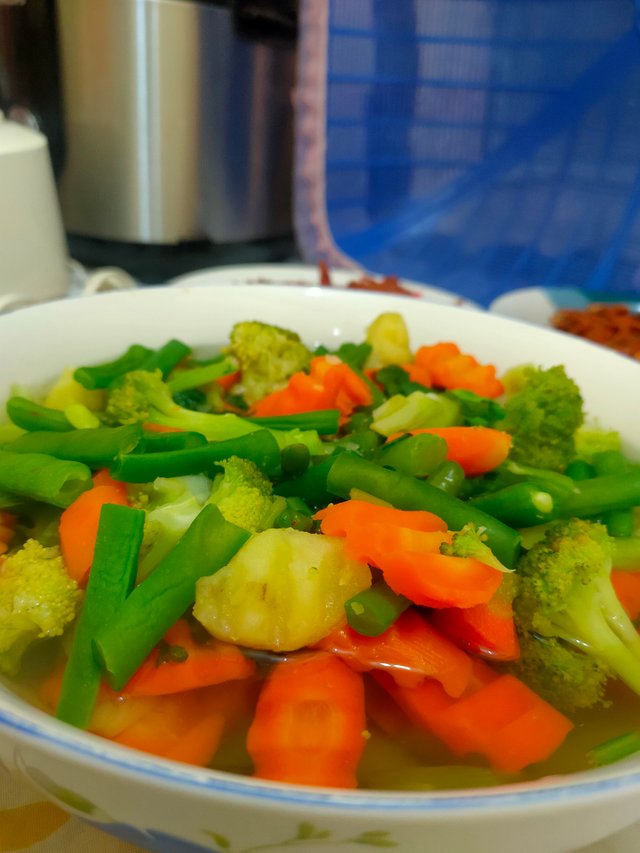 Boiled veggies, one of our cup of tea
---
In the afternoon I had a schedule to teach my adorable pupils in two classes in one of elementary school in Lhokseumawe City.
My first class is Tahfiz Subject. Yep, I had an appointment with my lovely pupils to make a battle of wits of Tahfiz today with them under the trees in the schoolyard.
Yazz, study under or around the trees in the afternoon as far as I am concerned & conduct on the research is absolutely good for our health. Yep, due to the fact that they (the trees) provide oxygen for us, human. In others hand, when we took a shelter under the trees, they (trees) can protect us from the harmful gases such as carbon dioxide which is not good for our health.
---
So that's why I suggest you to love the trees and save our environments & nature for our good life & the next generation
No doubt, the questions were concerning Surah in Juz 30 in The Holy Qur'an or Juz Amma, "Makhorijul Huruf", how many ayat in one Surah, the meaning of Surah, harakat, the law and etcetera.
All the praise only for Yaa Malik, they were a happy bunny to play the battle of wits of Tahfiz even if the weather rather hot in that noon.
In my point of view, play the battel of wits is one of the great way to build nice atmosphere when we are teaching our students in any subjects. Due to the fact that this is can improve their brains, confident, mental and show their hidden talents. Play the battle of wits also is one of the best way to let us know how fast their response and answer when we gave some matters or questions to them
---
I promised them who's get the first, second and third winners will got a special gifts from me. Absolutely, kiddos happy as a Larry about it.
---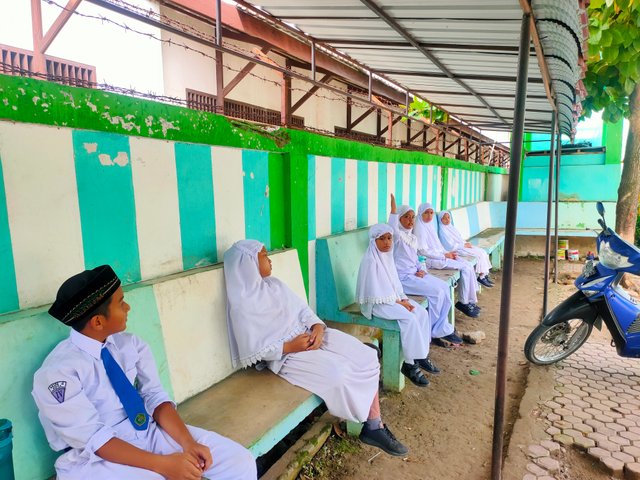 My pupils was a happy bunny to play the battle of wits of Tahfiz even if the weather rather hot in that noon under the trees in the schoolyard
---
My second class is English Subject. Like I used to do after had a small talks in English with my lovely pupils, I gave them some daily vocabs.
And today our topic is concerning "Nature" such as waterfall, beach, river, lake, mountain, hill, forest, jungle, and so forth.
---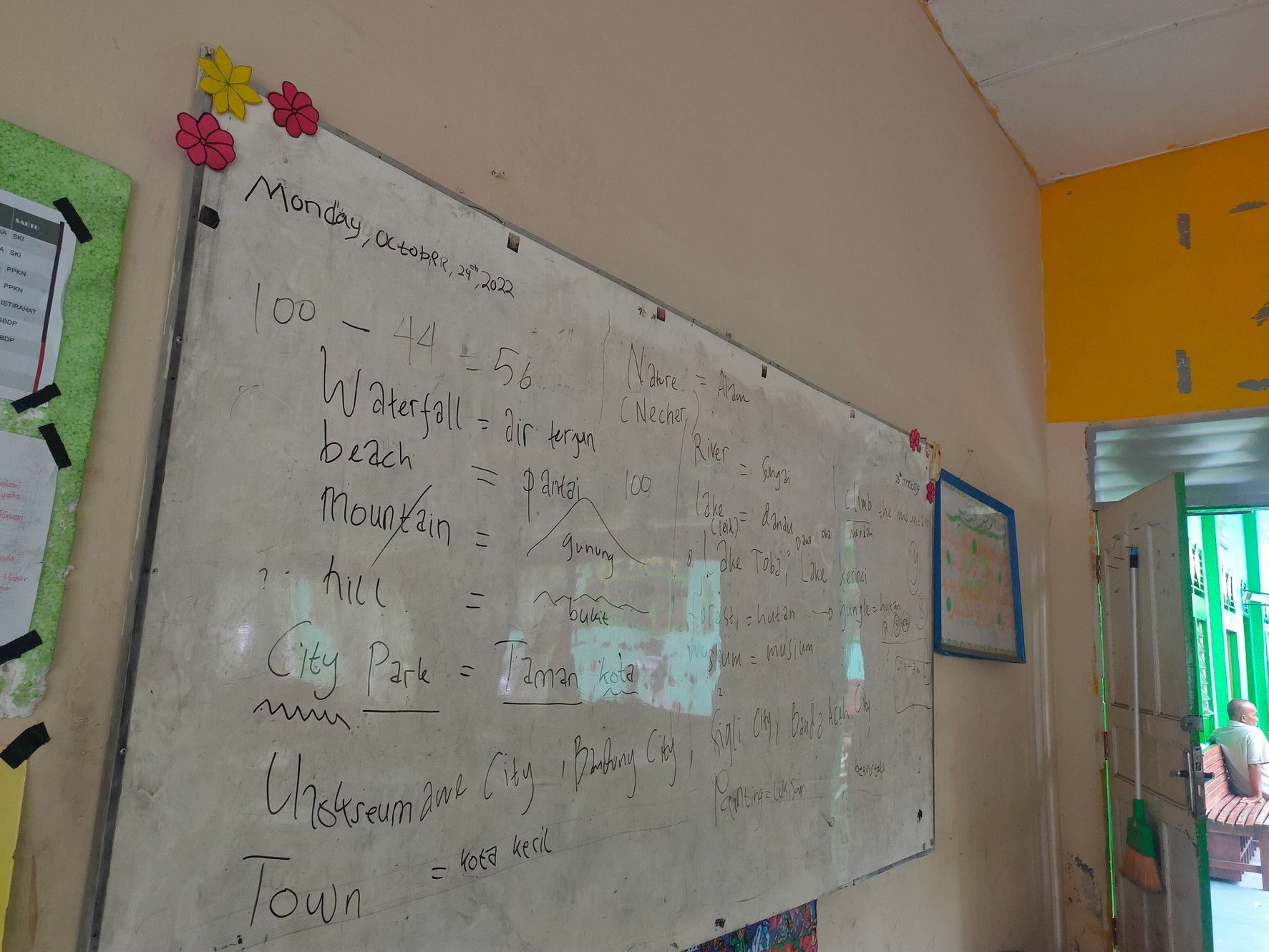 Alhamdulillah done teach my pupils in English Suject concerning "Nature"
---
I changed my dress with my sportswear. Today I had a class to follow aero boxing and zumba dance in the training sport centre what3words.com, Lhokseumawe City, Aceh.
---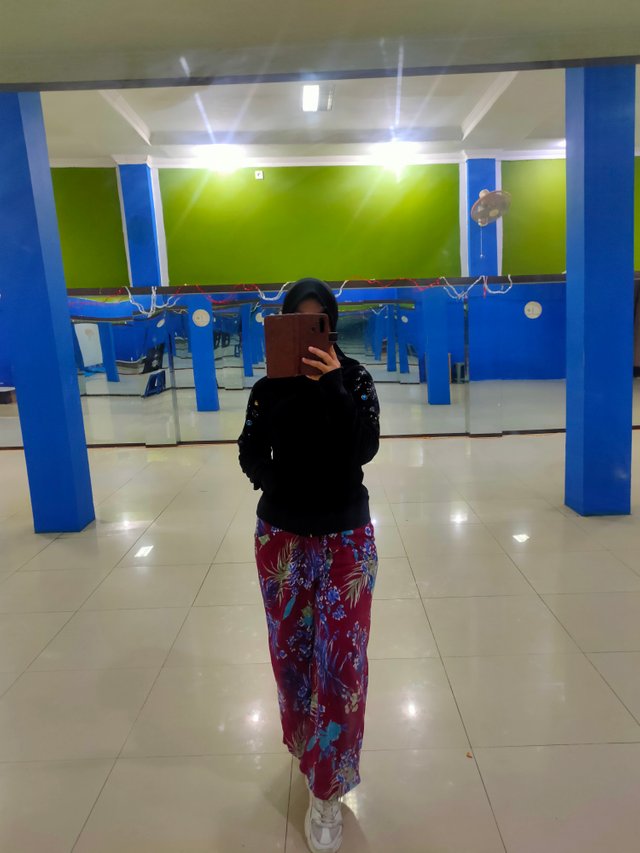 Alhamdulillah, feeling fresh after aero boxing & zumba dance
I am on cloud nine for aero boxing and zumba dance due to the fact those are absolutely good for our health. We can maintain our health, heart, burn our fat, build our muscles, hard to get sick, InsyaaAllah always feeling fresh, happy mind, heart & soul, give a bunch of positive energies & vibes and so forth.
---
Yazz, local-breed chicken eggs has a lot of advantages for our health, there are :
Source of Omega-3 which is good to control our cholesterol
Good for our eyes
Rich of beta carotene
Can reduce from the heart disease
Good to build our muscle
One of source of Vitamin D
---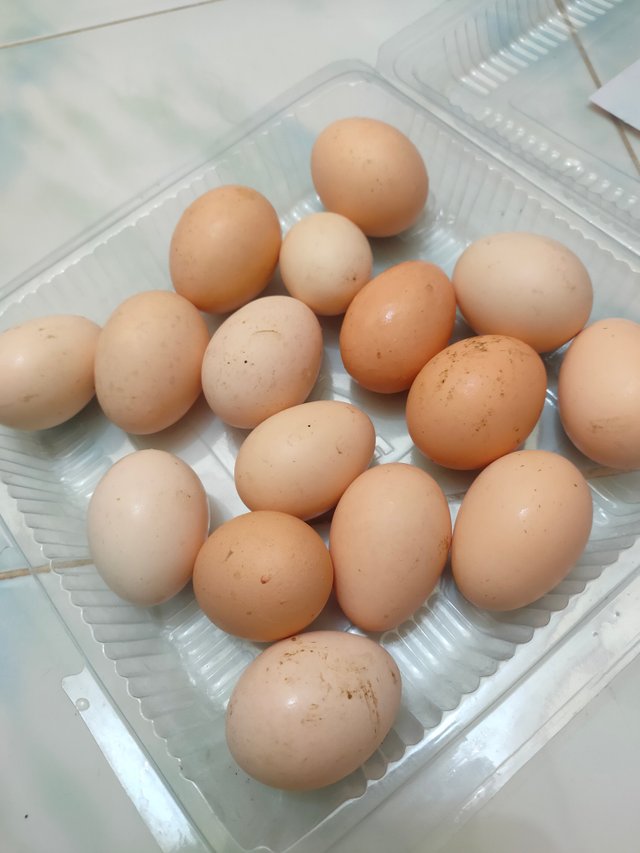 In the evening my elder sister's friend gave us some local-breed chicken eggs more one dozen. Syukron katsiran for local-breed chicken eggs, Mrs. Julia.
---
When we realize the downpour was stopped, we in hurry got permit and said a massive thank you to my elder sister's friend, Mrs. Julia. We back under the mizzle in the freezing night.
I washed my face thereafter took a rest. I slept a wink, buddies.
---
Keep it up a good works, my dearest Steemian.
---
Warm regards,
Intropluv