#club75 Steem-Travelers || Snorkeling activities on rubiah island.
Good evening members of the #Steem-Travelers community wish you all well.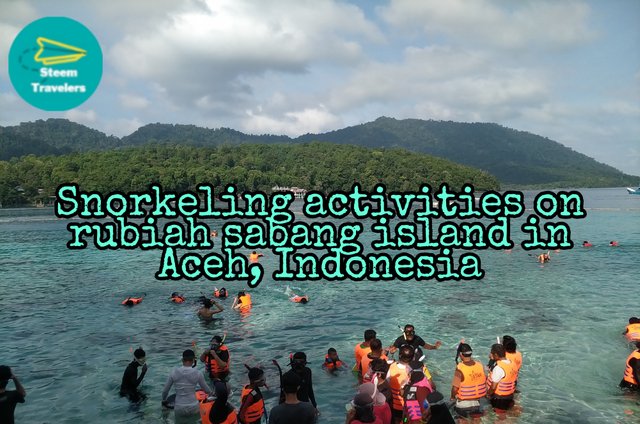 Maps
Rubiah Island is one of the groups of islands located in the sabang area, rubiah island itself is a favorite place for visitors who come to this island, after getting off the fery boat in balohan port you have to head to iboih about 45 minutes by motorcycle, after arriving at the new iboih you will be able to cross to the rubiah island using a speed boat.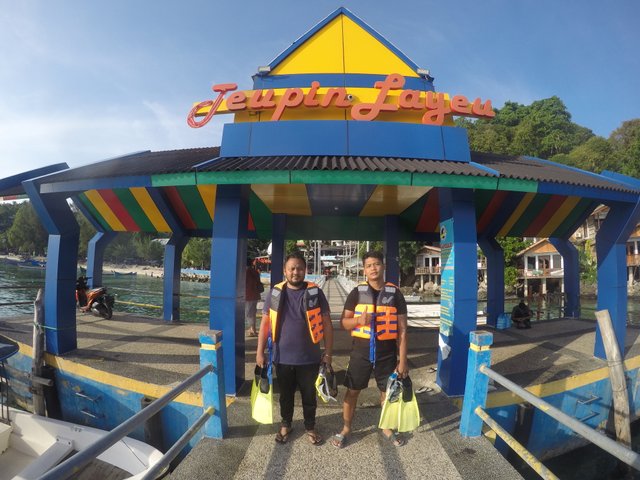 | | |
| --- | --- |
| | |
In iboih we can decide to stay or just to do snorkeling, here are many places to rent snorkeling equipment here we can also hire a guide and also the camera that has been provided in trmpat we rent snorkeling equipment, here you are free to choose, if you have often done snorkeling you may be able to save a little expense for snorkeling, and for the price you do not need to be afraid of being tricked, because all the places that rent snorkeling equipment in the iboih area have been assigned, so here you will not be toyed with by a very high price.After doing all the registration at the snorkeling equipment rental place, we went straight to the pier to wait for the invitation to be able to cross to rubiah island.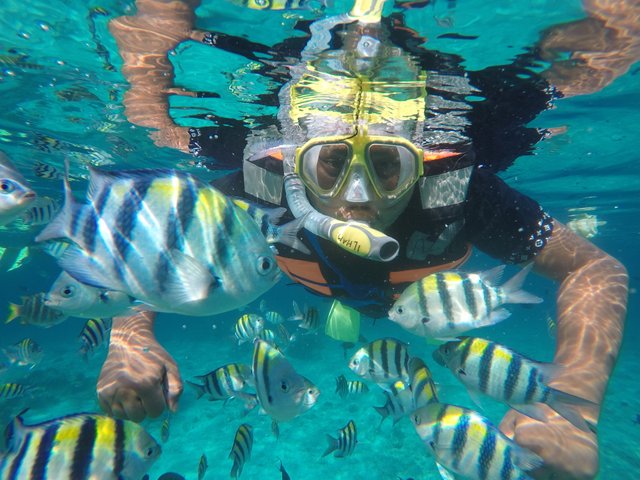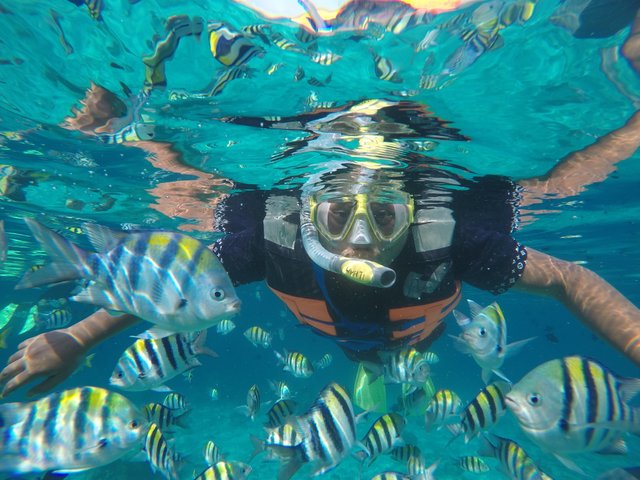 | | |
| --- | --- |
| | |
After doing all the preparations we immediately did snorkeling accompanied by a guide because we are both not very good at taking photos in the water.the excitement of this snorkeling is that we can immediately play with a piece of fish that are on the coral under the sea, it is undeniable that the beauty from under the sea is amazing, friends who have done snorkeling must know the feeling of what happens when we interact with sea creatures, The emotion that explodes between amazement and pleasure is a very crucial moment for us, as if nature tells us that there are so many places to visit to release fatigue and stress.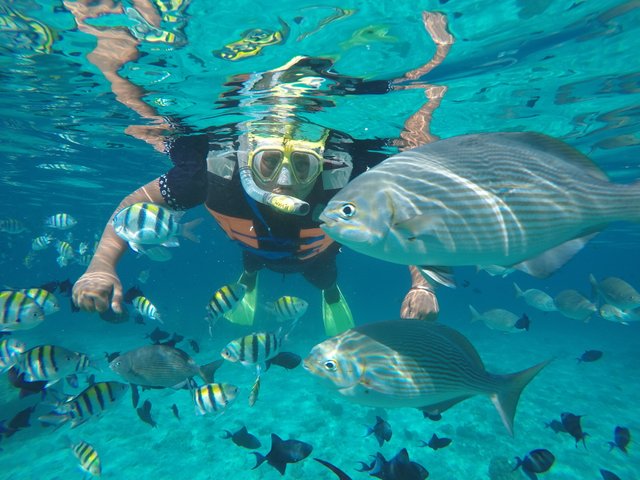 | | |
| --- | --- |
| | |
| | |
| --- | --- |
| | |
For the shooting process we have to be excited to do it, because if we swim simultaneously it will be difficult to find a good moment, it happens that when we get here there are not too many visitors who come so when we are snorkeling fish very much approaching us, like the guide said that visitors rame and the water is a bit murky fish is very difficult to rise to the surface.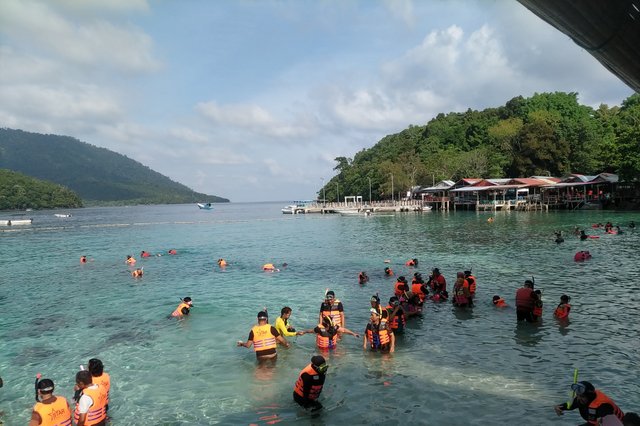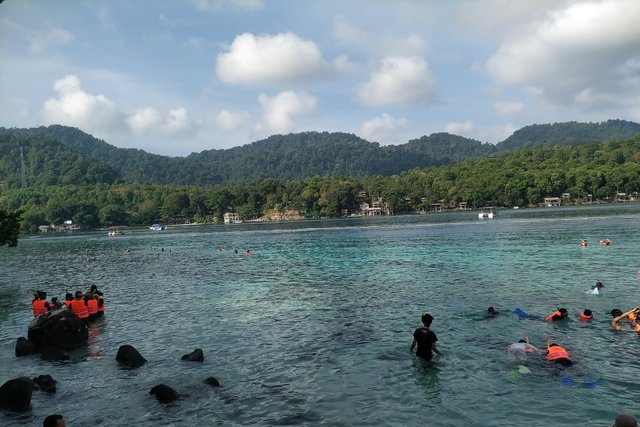 Here we do a lot of things that we have never tried before, I am very happy when the fish approached even someone hit my body, this was my first experience for snorkeling activities. After taking some photos and trying some photo spots we decided to rest, because without us realizing it had been 2 hours doing this activity, it felt like all the limbs could be moved because our bodies were tired.
I apologize profusely if there was an error in the writing of the words above, thank you for visiting my blog.
---
---
cc:
Warm regards from me @farady08