#club75 #Steem-travelers || Enjoy a cup of coffee and a view from the top of the gunung salak
Good evening members of #Steem-Tarvelers l,may you all be in good health always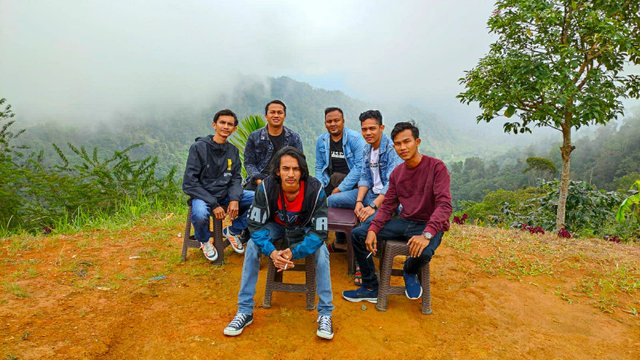 Location
This is the moment when we travel to the cold city of Takengon, to get to this city we choose the first 2 routes are the route from bireuen city and the 2nd through north Aceh, nisam.we are wanted to choose a route from the direction of north Aceh because we want to enjoy the journey from mount salak, for some time this salak mountain is very popular and even becomes one of the weekend vacation destinations,There are many couples and families who come to this place to enjoy the scenery in this highlands.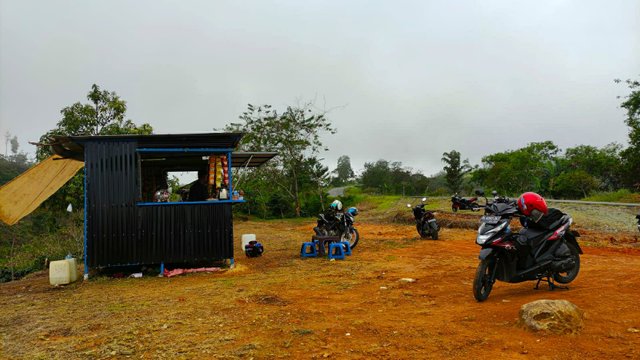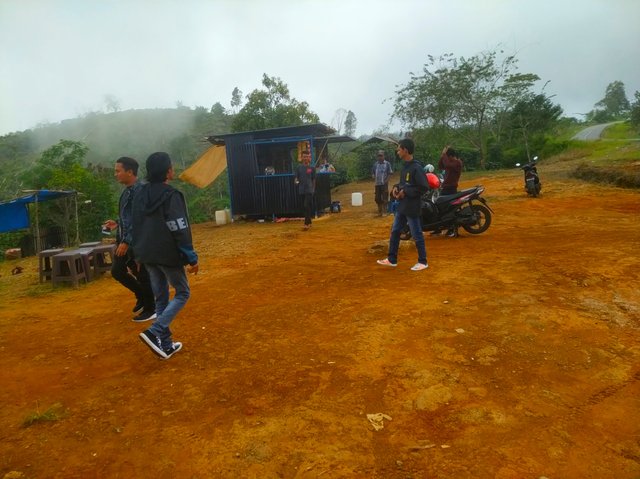 We all plan to visit one of the most visited cafes by people when coming to this salak mountain which is the top of hill resto, this place becomes a favorite place to visit, it happens that we come on holiday weekends so this place is very full, so we decided to look for another place, not far from this place we found a small coffee shop and we decided to enjoy a cup first while resting after the trip long.
What I like about this place is a place to enjoy coffee outdoors unlike the usual luxury coffee place, but for the choice of coffee here there are many types of coffee ranging from espresso, americanno, robusta, arabica and there are still several other menus,Photo above is a view down from the top of the salak mountain from where we rested, and once again the weather here is very strange that the first sunny weather suddenly turned cloudy even had a spatter of rain on the way earlier and the atmosphere in the place where we rested was filled with thick fog.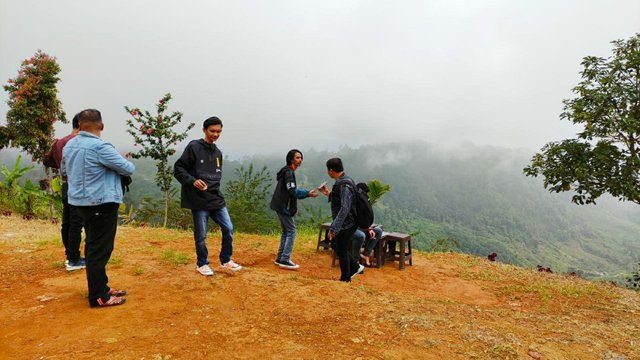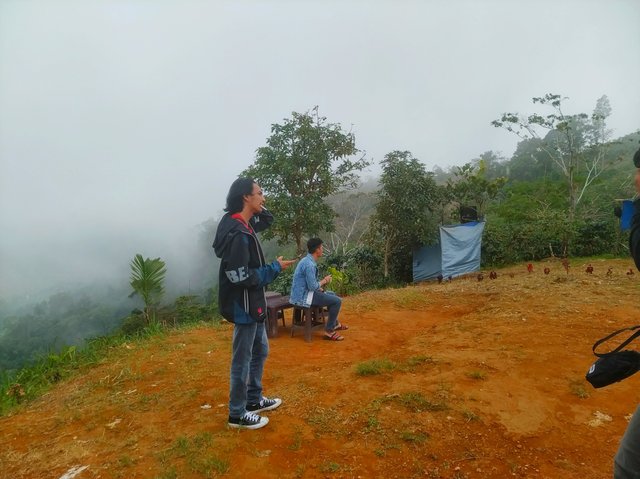 | | |
| --- | --- |
| | |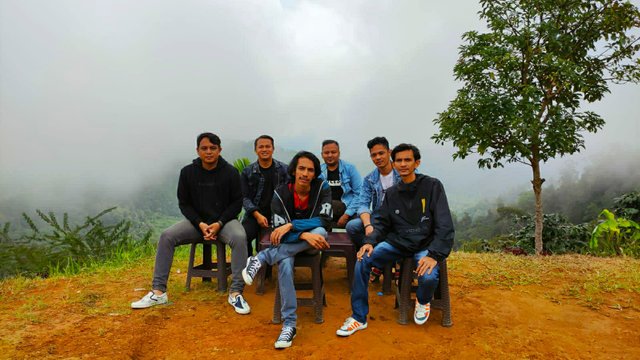 We chose a seat that was a bit close to the ravine about 5 meters away, because we loved the scenery here, after taking our photos our coffee order finally came and then we gathered at the table while telling about the trip and some funny events while we were driving the vehicle and this is the harmony that we always have to keep among friends there is a very warm feeling that I feel when I am on the side and that feeling I am. Not even finding it around my own family, I thought it was the best moment with them. Of course, stemian friends also feel the same feeling as I feel when I'm hanging out with your best friend.
I apologize profusely if there was an error in the writing of the words above, thank you for visiting my blog.
---
---
cc:
Thank you to admins and moderators who always support us members of the #Steem-Travelers community to be good stemians.
Warm regards from me @farady08