#club75 #Steem-travelers || Camping activities at Gayo camping ground
Good evening members of the #Steem-Travelers community may you always be healthy.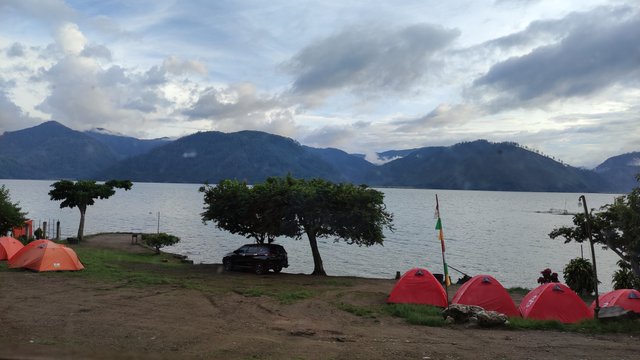 Location
On this occasion tonight I want to share my story about my trip to the highlands of central Aceh, our main purpose here is to enjoy the atmosphere of camping, after seeing some places we decided to spend the night at gayo camping ground, and this place I think is very good to camp on the Danau Lut Tawar , so we spent the night here for 2 nights.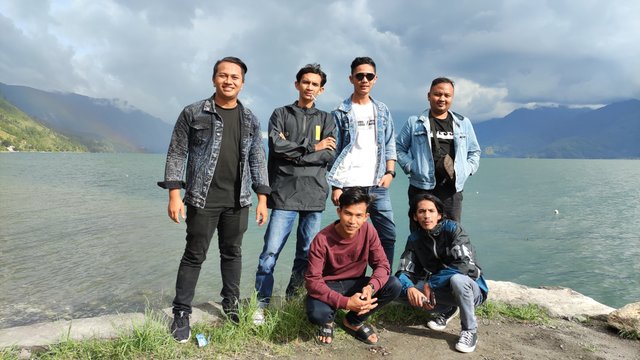 After we completed the administration of all his we immediately chose in the tent for us to live in, after seeing the situation and making sure all the things that happened especially when it rained we as much as possible choose a comfortable place when it rains because we know for ourselves if the tent rains inundated water then it is finished, we certainly will not rest quietly.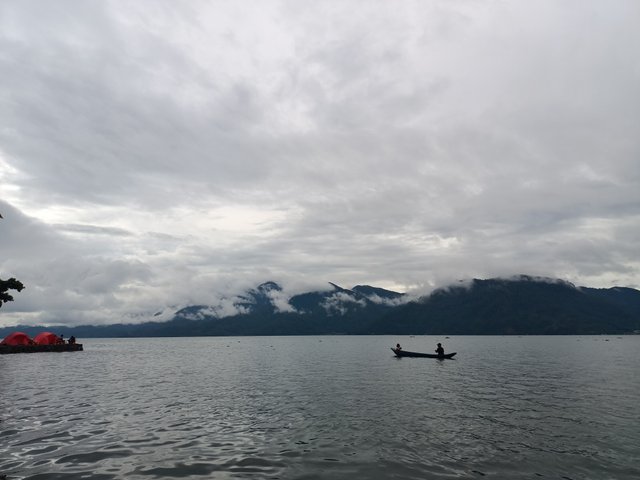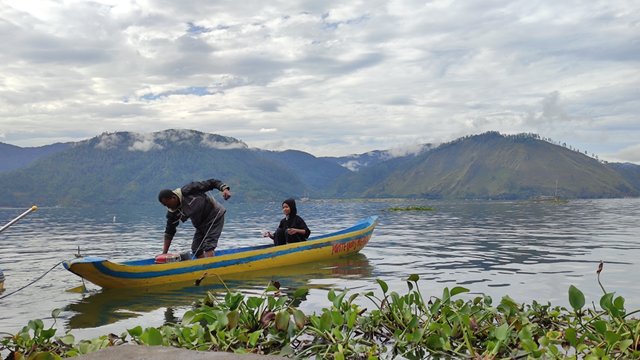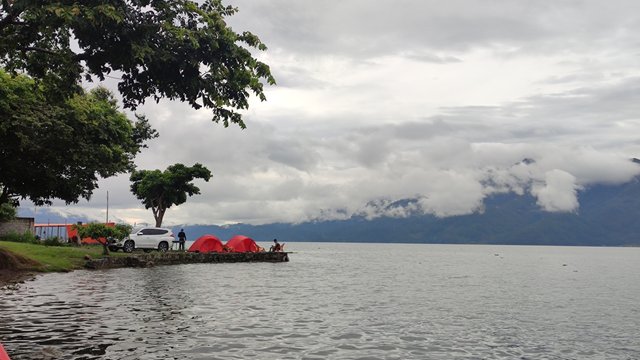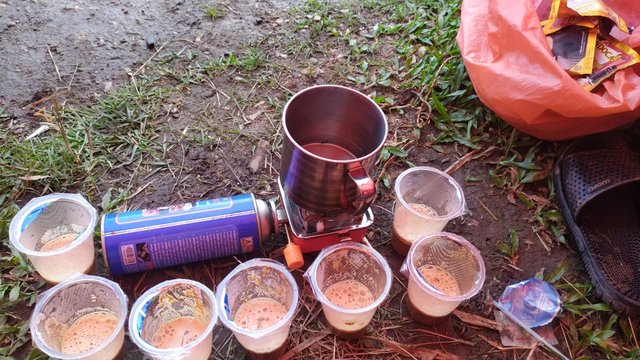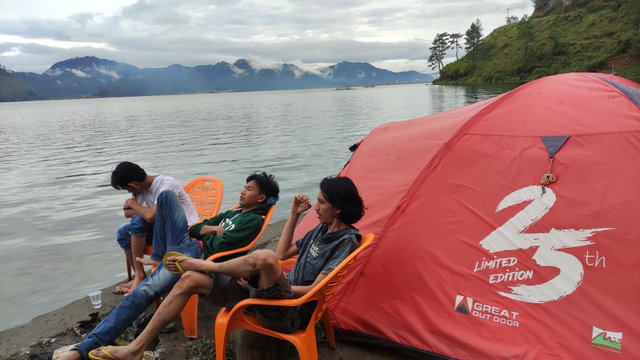 After all ready to set up a tent, we immediately put all our brang and divided some members so as not to jostle when sleeping, after all ready we rested from the long trip while enjoying the scenery and felt the cold temperature in the highlands, if this kind of coffee is a very suitable drink to enjoy.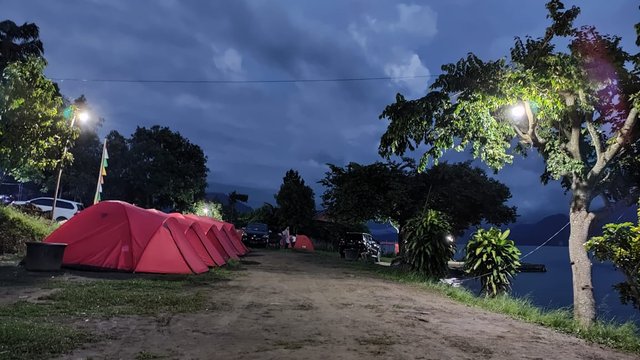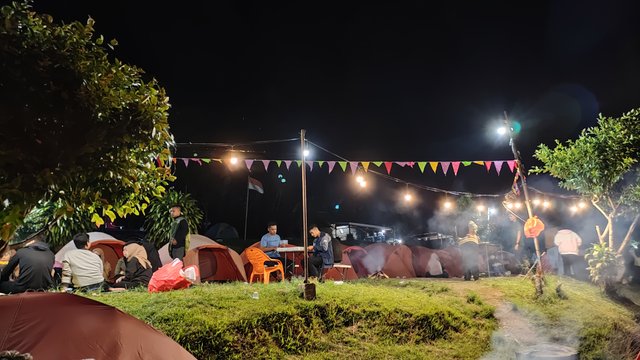 When we got here there were only a few tents filled, after we returned from the market because there were some needs that we needed such as cigarettes, soda drinks and coffee and some snacks, it turned out that temporary high school students who did school tour activities,The place that was a bit quiet atmosphere became very lively with their presence. And we enjoyed the night very enthusiastically, and their teachers were very friendly, the plan was that we wanted to stay up all night, but it was unfortunate that suddenly the drizzling rain fell and we all had to go into the tent and fall until we all fell asleep.
I apologize profusely if there was an error in the writing of the words above, thank you for visiting my blog.
---
---
cc:
Thank you to admins and moderators who always support us members of the #Steem-Travelers community to be good stemians.
Warm regards from me @farady08